Where is Dharamsala, Dalai Lama retreat, Himalayan homes,best travel deals, india, dharamsala,dharamshala,dharamshala miniguide,dharamsala miniguide,dharamsala map !!
Every Travel Guide book will tell you... Where is Dharamsala, Dalai Lama, retreat. Dharamsala, today is the seat of the highest Buddhist faith, Dalai Lama the 14th (Tenzin Gyatso) of Tibet. Millions of tourists visit this Spiritual Capital of the World.
Thirty million years ago, a huge piece of land that had broken away from Gondwanaland came crashing into Laurasia the earth's only continent. The land rose in giant waves and folds to create the world's grandest mountain system ..THE HIMALAYAS !!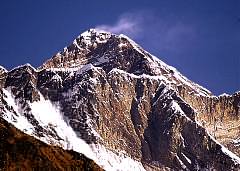 Dharamsala is located in the Northern Himalayan state of India, Himachal Pradesh in Kangra,which is one of Himachal's most beautiful valleys, rolling down the southern edge of the magnificent Dhauladhar range in gentle slopes covered with forests of pine and cedar, rising up to 14,000 feet from the valley floor. Dharamshala,today presents a captivating portrait of Hindu and Buddhist traditions. So pack your bags and find your way to us on the best flight deals to India !
To know the location of Dharamsala, Dalai Lama, retreat...
*Distances from Dharamshala to the main cities of India..
DELHI-504 KMS, AMRITSAR-200 KMS..Nearest International Airport, PATHANKOT -90KMS..Nearest Railhead, GAGGAL-20 KMS..Nearest Airport.
*Distances from Dharamsala to main towns of Himachal Pradesh..
SHIMLA-256 KMS, MANALI-242 KMS, KULLU-210 KMS, DALHOUSIE-125 KMS, CHAMBA-165 KMS.
*Mcleodganj in Dharamshala is a colourful hub of spiritual and holiday activities during the Spring Teachings of His Holiness the 14th Dalai Lama of Tibet. My daughter Naintara was greatly excited to view where is Dharamsala, Dalai Lama retreat on GOGGLE Earth.
Where is Dharamsala in Dharamshala Map and Dharamshala Miniguide..!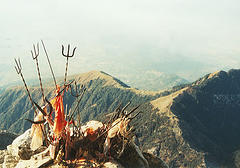 A green vacation in Dharamsala will rejuvenate the mind, touch the soul and enhance the spirit. Experience centuries old wisdom in snow peaks touching the clouds and spring freshness in gurgling natural streams. Inhale the lingering fragnance of pine and cedar in the lilting melodies of the Himalayas.
The welcoming ever smiling faces of Gaddi shepherds, the timeless chanting of Buddhist mantras, spinning prayer-wheels blessing every pilgrim and traveller to Dharamshala...warm hospitality of Himalayan homes all combine to tell you their own story of where is Dharamsala, Dalai Lama retreat..
So what are you waiting scanning the Dharamsala map..?. Book a flight and fly down to Dharamshala, which is no less than a picture perfect town in the lap of Himalayas.
*See where we, Dharamshala Tours & Travels is on Google Maps to organize your vacation with us...
*Our Mountain Home Retreat...Vidya Niwas is also located here in Dharanshala Map,  in  the scenic backdrop of the Himalayas..!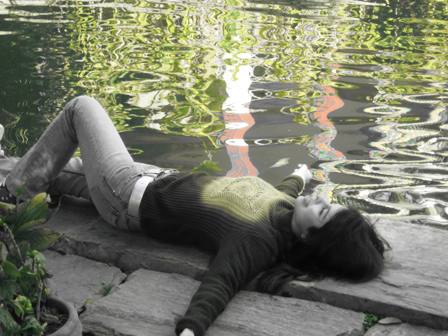 " Life is, Love is...God is and I have found all this in here !!" *Guests of Himalayan home - Vidya Niwas, Dharamsala : Mr/Mrs Rodrigues(Portugal). Date: May 27th, 2005.

Whenever you talk about'Travel to Dharamshala'in India?..it is always accompanied with conversations about Tibetan Buddhism & Tibetan Art. Take a stroll down the 'Norbulingka Institute of Tibetan Art & Culture' with our Mountain Culture Guides...!!
Contact us for your Dharamsala program !


Return from where is dharamsala to Discover Dalai Lama-Dharma ! " Once a year go to a place, where you have never been before..."
* His Holiness The DALAI LAMA.
---
---