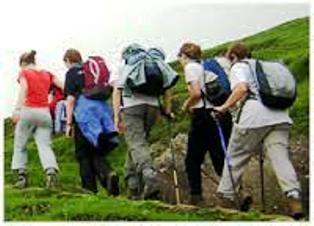 * We organize fixed Group departures from Feb to Dec every year for popular treks like Triund Trek, Kareri Trek, Indrahar Trek, etc.
*Recommended minimum pax - 02 persons.
Contact us for more details 
---
* Always remember to extinguish your camp fire before leaving the camp-site.
* The stars and the moon will play hide n seek on your adventure trail. Always pitch your tenting camp before dark.!
* Select an appropriate sleeping bag looking at the season, light one for summers, warm cozy wear for winters and rain proof for a monsoon date with the outdoors.
* Always ensure you have clean and pure water for cooking n drinking. Carrying small iodine bags for purification is a good idea.
* Always cover your trail by cleaning up your camping site before leaving to ensure a healthy eco-system.
* Always wear moisture free footwear suitable for camping and treks.
* Before setting up your camp and pitching your tents ensure there is no itch irritant vegetation, bugs and wasp nests nearby. Good to wear long sleeved shirts and pants.
* Always make sure you are not lost while camping. Always keep compass, map and GPS device can keep you from disappearing into the land of the lost. 
 *  Sun set means, it's time to retire, always plan your pack up time ,an hour before regular schedule.
* Don't separate yourself from the group you are travelling with while on treks.
* Always inform back home your trekking site before embarking on your adventure trail.
*Carry an additional amount of light ,ready to eat food packets always in your trekking gear to last for a few days.
*Always carry your own medical kit in case of any emergency.
*Always take the advice of your trek guide to heart .
*Carry your torch and camera in water proof covering.
*Always keep your Identity Proof papers in secure weather resistent packing.
*Always choose to trek to a height in the mountains as per your stamina and suitable body health.
*Always carry rain and wind strong hood jackets on treks.
* Always do your trail study before going on your trek.
* Always keep your insect repellent handy for use .
*Choose the right season for going on trek in the mountains.
*Don't venture out in bad weather conditions if camp site is okay.
*Always carry your match box /lighter in water proof packing.
* Always carry the local route map and compass while on trek.
* Always check up your campsite before leaving to ensure you have not left anything behind.
* Always pitch your tents on secure firm ground before packing in.
*Always carry extra batteries for your torch.
*Capture the scenic sights on camera.
*Always ensure your beasts of burden..ponies n donkeys are tied up while you camp.
*Always ensure your ponies n donkeys are given water at rest and on journey. 
* Carry your garbage back after your trek or bury same.
---