Dharamsala News


News Headlines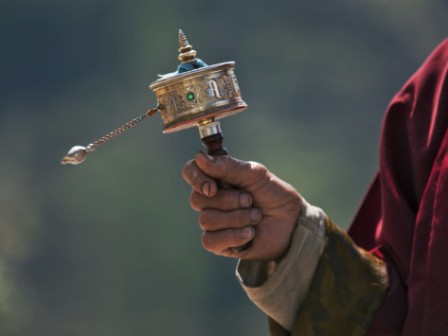 Dharamsala News, India News, News Dharamshala, Himachal Pradesh, Dalai Lama News, Free TibetMovement, dharamsala, dharamshala,

India, Sports News, Dharamshala Weather !
---
Dharamshala News, "  2021 "

---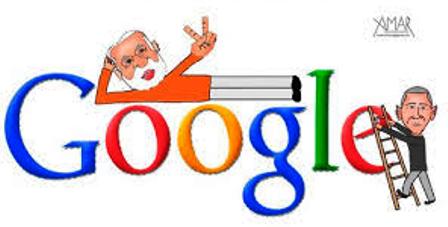 "Topping the Search Buzz" !
Dharamsala News..Living here in Dharamshala, has been an experience of various blends of global culture and communication.  It will always be a 'happening' world of India news. Situated in the Himalayan State of Himachal Pradesh in India, the news headlines often speak of the Dalai Lama news, Sports news, News Dharamshala and  Dharamshala weather. Initially in the global news for being the home of  Dalai Lama from where the Free Tibet movement started...today people gossip  on the streets of Mcleodganj, even as they enjoy the cosmopolitan flavors of this small town, Dharamsala.!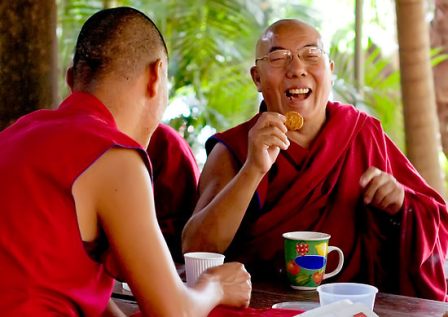 "Tea n Coffee..Laughter and Trending Lifestyles" !
For your Choice in Dharamsala Hotels in Dharamshala
---
Dharamsala News..07th December, 2021
India-Russia Meet 2021 !
The Russian President Mr Putin is in India to discuss the situation in Afghanistan and the Covid situation in the world, terrorism and funding including drug trafficking. Both the great leaders are mutual friends and ally.
---
Dharamsala News..04th December, 2021
Dharamsala Food 2021 !
The winter chill has brought in its own Menu. It is time for steaming hot Tibetan broth called 'Thukpa' along with bon fires and family gatherings.
---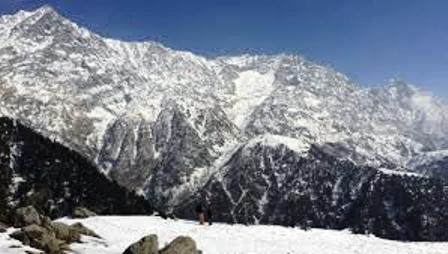 Dharamsala News..02nd December, 2021
Dharamsala Weather 2021 !
The winter chill has come back with the chill and soft snowfall over the mighty Dhauladhar ranges...Dharamsala once again welcomes the winter with hot Momos and Kangra chai..!
---
Dharamsala News..25th November, 2021
Noida Airport India !
PM Shri Modi will soon  inaugurate the foundation for an International airport in Jewar, Noida (UP). The airport is just 80 kms from New Delhi International Airport, providing a straight arrival in the state of Uttar Pradesh where we have the famed Taj Mahal.
---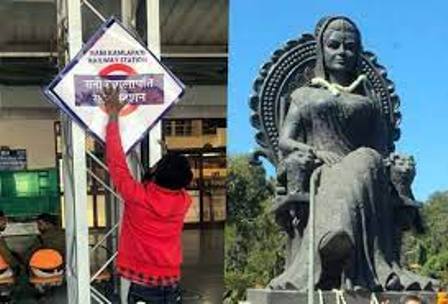 Dharamsala News..24th November, 2021
Kamlapati Railway Station India !
PM Shri Modi inaugurated on 15th Nov, 2021, the most modern Habibganj Railway station in Madya Pradesh's Bhopal renamed after the Gond queen Rani Kamlapati. The world class modern Railway Station having all international airport facilities is considered the first of its kind in India. One major step forward for Tourism in India..!
---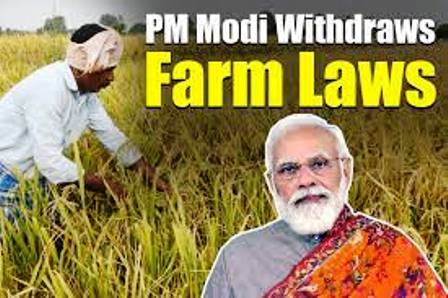 Dharamsala News..20th November, 2021
Farm Laws  India !
PM Shri Modi announced the repealment of the three farm laws which was the centre of disagreement between the farmers of Punjab and Haryana and the Govt, of India. 
This was done on the auspicious occasion of Guru Nanak Jayanti keeping in mind the larger interest of the Nation..
---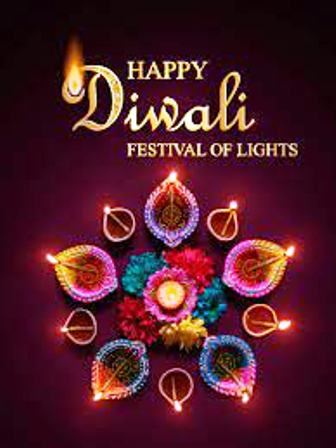 Dharamsala News..04th November, 2021
Diwali  India !
India celebrated the Festival of Lights ...Deepawali. We wish everyone Good Health and Prosperity for 2021 !
---
Dharamsala News..22nd October, 2021
Vaccination  India !
India today achieved a landmark history by crossing the one billion vaccination drive for covid. The Prime Minister congratulated the nation for this collective effort.

---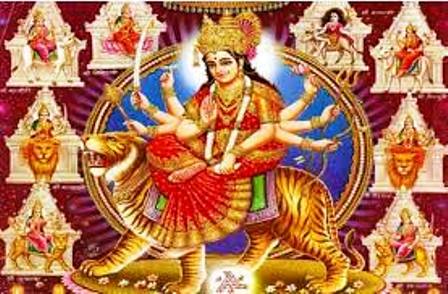 Dharamsala News..15th October, 2021
Navratri  India !
Durga(Sanskrit: नवदुर्गा, IAST: durgā, lit. Nine forms of Durga), are nine manifestations of Goddess Durga in Hinduism, especially worshiped during Navratri and Durga Puja. Each of the nine manifested forms are separately venerated for a night during the festival. The nine  Durga or Parvati are: Shailaputri, Brahmacharini, Chandraghanta, Kushmanda, Skandamata, Katyayani, Kaalratri, Mahagauri, and Siddhidatri. During the Hindu festival of Navratri the Puja of the nine manifestations represent all the forms of good health and prosperity for mankind.

---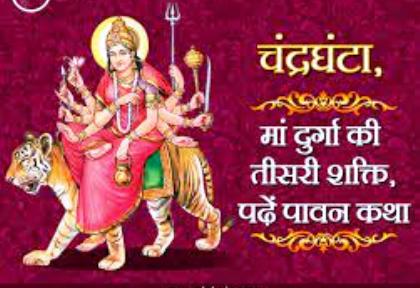 Dharamsala News..09th October, 2021
Navratri  India !
Third day is dedicated to Mata Chandraghanta represents Parvati in her married aspect. Parvati was given this title by Lord Mahadev himself, due to her wish to have Lord Chandradev, the Moon God, to adorn her as an ornament on her forehead, as her Lord adorned him upon his crown of matted hairs, as he's known the world over as Chandrashekhara. On fulfilling her wish, Mahadev transformed her bridal guise into a new form with a new name. As she's now adorned by the digit of the crescent moon on her forehead, Parvati will be known the entire world over as Devi Chandraghanta. She is also that aspect of a woman who is independent and fights to establish justice, peace and makes her voice heard to bring about positive changes. Chandraghanta is gold complexioned, with three bloodshot eyes and a calm face. She is adorned by heavy ornamentation on her limbs and was dressed in red apparel. Her crown is decorated by the logo of the half moon. She has ten hands, nine of them are armed by a trident, mace, bow, arrow, lotus, sword, bell and a waterpot, while one other hand blesses her devotees. She is seated upon a fierce tiger.
---
Dharamsala News..08th October, 2021
Navratri  India !
Second day is dedicated to Mata Brahmacharini represents Parvati in her phase of asceticism. Parvati had attained this epithet due to her performing austere and harsh penances to have Lord Mahadev as her husband for years. This form of her is close to her because as Parvati, she had been meditating to become one with Shiva again as Shakti, ensuring that her motive is complete. For her to be Brahmacharini, not only did Parvati wake up Mahadev from his penances, but rather, this form of hers was awakened within her in which she'd broken the rules of living life as a ordinary human. She is a student and a disciple who makes it her mission to attain the goals of her life through the harsh period of her education. Brahmacharini is of a fair complexion, with three content eyes as well as a calm mien. She is dressed as a female ascetic and is adorned by dried up Rudraksha beads and flowers as her ornamentation. She has two hands, both of which carried a rosary and a water utensil.
---
Dharamsala News..08th October, 2021
Navratri  India !
Shailaputri represents Parvati in her stage of childhood. Shail defines mountain and she is the daughter of the Mountain King, Lord Himavan and Queen Menavati. After having given up her Sati form, the Goddess has taken birth in the avatara of Shailputri Parvati. Since her birth, she experienced a feeling of attachment towards Lord Shiva. Goddess Parvati
We wish everyone a Happy Navratri 2021 !

---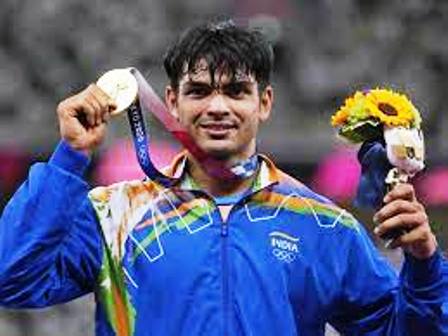 Dharamsala News..10th August 2021
Olympics India !
The 2021 Tokyo Olympics has awakened memories, inspiration and a feeling of moving forward ! Memory when as children we would wait listening on the radio for the latest update on hockey in the Olympics. Inspiration when we see inspite of the pandemic there are many who have not lost their spirit to win against all odds. Moving forward we surely have done when we see the medal tally for India.
We wish the young Sport Minister Shri Anurag Thakur and the sports fraternity, a heady surge ahead in the days to come !
---
Dharamsala News..13th July 2021
Rains have Come !
The monsoon has finally arrived to Dharamsala. We all suddenly felt the wet chill in the breeze, gushing streams and brightly colored umbrellas are in vogue !
---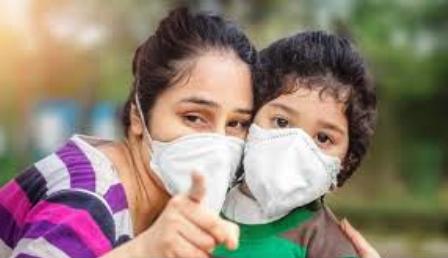 Dharamsala News..12th July 2021
Hide Your Smile !
Yes the Tourists  have arrived! There is chatter, noise and fun in the streets of Dharamsala India. There is also an air of expectation with the tourists and the local people here. We all want this moment to be everlasting !
And it can very well be so if we all follow the COVID norms. Put your mask and be safe !
---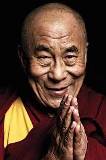 Dharamsala News..06th July 2021
Happy Birth day
As the globe struggles with the pandemic COVID,  there can be no better time than this to understand the importance of Spirituality and Science walking hand in hand , helping mankind.
We wish His Holiness good health and long life on his 86th birthday !
---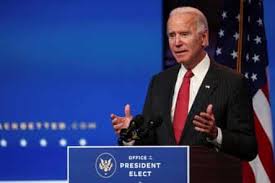 Dharamsala News..US Elections...23rd November 2020
Together is a powerful word.. 2020
" I pledge to be a President who seeks not to divide, but to unify. "
The world welcomes a man of vision. The Americans have chosen Joe Biden as their new President. History has been created as Kamala Harris, a lady of South Asian descent starts her term as the US Vice President. 
A small virus has made the globe look even smaller. The COVID 19 pandemic has come with its chapters of learning for all humanity. Let us work together to marshal the forces of science and hope in bringing forth  a new era of good health and prosperity for all.
We wish the newly elected team at the White House many years of vision and success.
When one Nation walks together many will follow !
---
---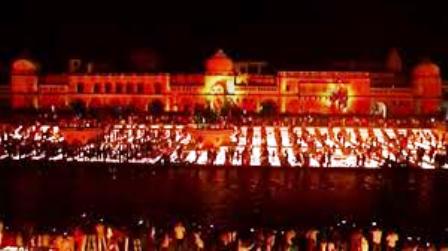 Ayodhaya on Deepawali 2020
Dharamsala News,..14th November, 2020
Deepawali 2020
 A Year of prayers, wishing for health and prosperity across the globe as covid crosses all International borders ! There are many ways in which we  invoke the Divine. We light up our towns and decorate our homes..the CM of Delhi asks all to  participate in his Diwali Puja at Akshardham on live media and the PM Shri Modi visits the Armed Forces to inspire them. 
Whatever be  the chant..the mantra of good health is precious for everyone!
---
---
---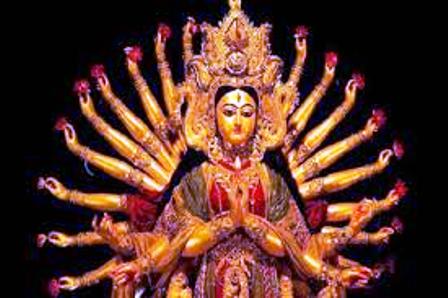 Dharamsala News,..25th October, 2020
Navaratri.. 2020
 On the occasion of Navratri 2020, we wish everyone Prosperity, Good Health and Happiness.
---
Dharamsala News,..12th  October, 2020
Rescue in the Himalayas.. 2020
 On the occasion of World Rabies Day, Dharamsala saw a huge drive by Dharamsala Animal Rescue team where they vaccinated the stray dogs on the streets. 
---
Dharamsala News,..03rd October, 2020
A Miracle in the Himalayas.. 2020
 PM Modi today inaugurated the Worlds largest tunnel (9.2 Kms) in Solang Valley in Himachal Pradesh which will connect Ladakh  and Lahaul Spiti, with the rest of the world  during winter time. Congratulation to the Engineers who made this in four years.
---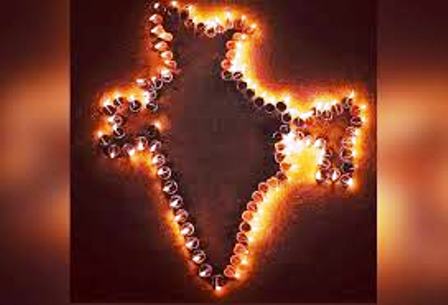 Dharamsala News,..05th April, 2020
Hope.. 2020
 Even as the globe struggles with the onslaught of the new Corona Virus 19..India was lit up with a million prayers reflecting a unified effort to fight this deadly virus. 
Surely  there is a light at the end of the tunnel !
---
---
---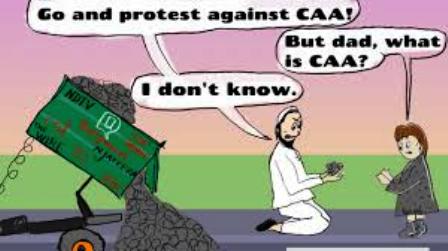 Dharamsala News,..07th February, 2020
Opinion without Information..
Cartoons can sometimes be funny and yet very realistic in defining the issue.
Citizen Amendment Act (CAA) is a bill  passed by the Parliament of India on 11th December, 2019 for granting Indian Citizenship to Hindu, Sikh, Parsi, Buddhist,Christians and Jains from neighbouring countries of Pakistan, Afghanistan and Bangla Desh. Those who have faced religious prosecution on the basis of being a minority community in these countries benefit from this amended bill.  
Does it take away any citizenship rights from bonafide Indians ?
..NO !
It does not affect our lives. Those who protest should not disturb the daily lives of anyone who might differ with the issue.
Surely all charity must first start at Home !
---
---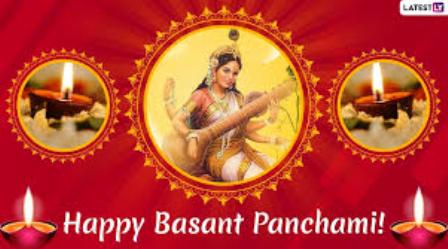 Dharamsala News,..30th Jan, 2020
Basant Panchami Celebrations
On the occasion of Basant Panchami we pray to Mother Goddess Saraswati the Goddess of Knowledge , to give wisdom and restrain to those who govern and also to those who protest against the rule !
---
Dharamsala News ...02nd Oct, 2019
Gandhi Jayanti, 2019
 Gandhi Jayanti  was celebrated all over India and the globe. People paid their homage to the Father of India who gave us Independence from the British Raj.

---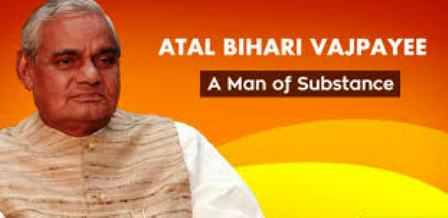 Dharamsala News : In Glory we take our last journey , 16th Aug, 2018 !
The Politics of the Heart...!
Some die in body, while some die a thousand deaths every day in the smallness of their vision ! Shri Atal Bihari Vajpayee will be eternal in our memory for  what he could share with each one of us while he walked the corridors of power.
We will remember him 
* For his impeccable Hindi ! 
* For the passion in his poetry !
* For his shrewd statemanship ! 
* For his warmth and humor !
Most of all we will remember him for his supreme nationalism which touched our hearts.
Iam tempted to talk about his Lucknow connection but it would be unfair..
Truely , in the vision he had for India , he belonged to every Indian. We wish him a happy journey of the soul..! 
---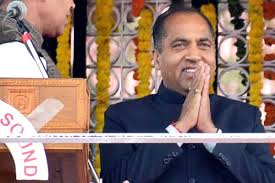 Welcome note for C.M..10th Janaury, 2018 
Winter session !
The newly elected BJP Govt of Himachal Pradesh starts its first Winter Session in Dharamsala with Jai Ram Thakur heading the state Assembly for the first time as C.M.
We look forward to his tenure and wish him vision for facing the challenges ahead for the development of the mountain state.
---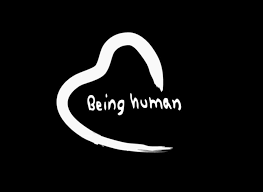 Dharamsala News- ..17th December,2017
It is compassion which takes the cake !
The winter season will glow with the warmth of flowing conversation and warm fires ! What will buzz on the News Stands for times to come is the passing of bill by the Union Cabinet for important issues which go towards making a better India.
---
Dharamsala News..01st December,2017
CricketTime !
The body needs nourishment and toning of energy..what better way to do it than meditating with a cricket bat with the Himalayas all around you...!  
---
Dharamsala News..30th October,2017
Seminar Time !
The talk on Science and Spirituality by His Holiness, the Dalai Lama of Tibet will be held on 04th November, 2017 in Dharamsala India..!
---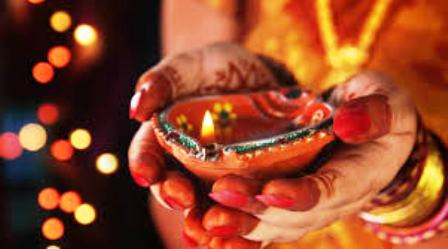 Dharamsala News..19th October,2017
Lights Break !
After the busy shopping for Dhanteras the Festival of Lights hits the Himalayan town of Dharamsala with great pitch. The whole town was lit up with candles n diyas and the sounds of merry making and fireworks resounded all night praying  and waiting for Mata Laxmi to visit our homes and bless us..!
---
Dharamsala News..29th September,2017
Navratri Festival !
The Ninth Day of the Mother Goddess is dedicated to Mata Siddhadarti the supreme form of all the supernatural powers of Siddhis and mistress of all achievement and perfection.
---
Dharamsala News..28th September,2017
Navratri Festival !
The Eighth Day of the Mother Goddess is dedicated to Mata Mahagauri. She is the manifestation of Mata Parvati in her pure and divine form.
---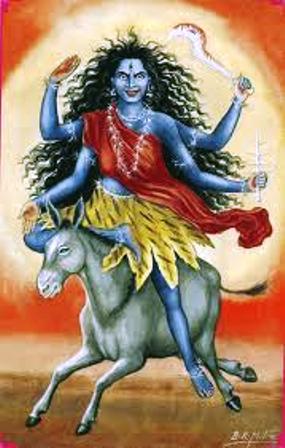 Dharamsala News..27th September,2017
Navratri Festival !
The Seventh Day of the Mother Goddess  is dedicated to Mata Kalratri, a manifestation of Mother Goddess as MahaKali destroyer of all Evil.  Praying to her removes all our fear and ignorance and gives us strength to conquer our enemies.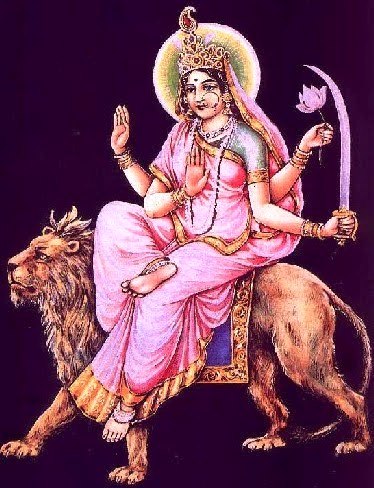 Dharamsala News..26th September,2017
Navratri Festival !
The Sixth Day of the Mother Goddess is dedicated to Mata Katyayani. She is worshiped for good health and prosperity and fulfills the wish of the unmarried to get a good husband.
---
Dharamsala News..25th September,2017
Navratri Festival !
The Fifth Day of the Mother Goddess is dedicated to Mata Skanda who is the mother of Kartikeya who killed the demon Tarkasur. Worshiping her will bring bring immense joy and prosperity to your home and her love to you.
---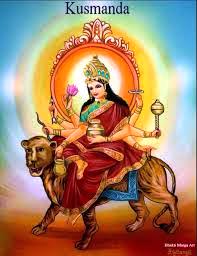 Dharamsala News..24th September,2017
Navratri Festival !
The Fourth Day of the Mother Goddess Puja is celebrated in the devotion to Mata Kushmanda who symbolizes good health and prosperity.
---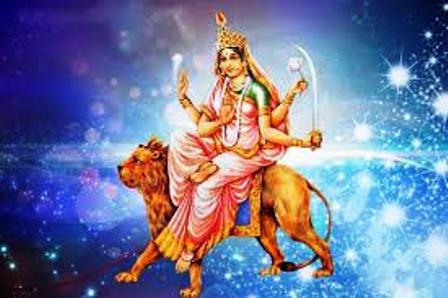 Dharamsala News..23rd  September,2017
Navratri Festival 2017 !
 The third day of Navratri, is dedicated to Mata Chandraghanta. Goddess is the married form of Mata Parvati. After getting married to Lord Shiva, Goddess Mahagauri started adorning her forehead with half Chandra due to which she is known as Mata Chandraghanta.
---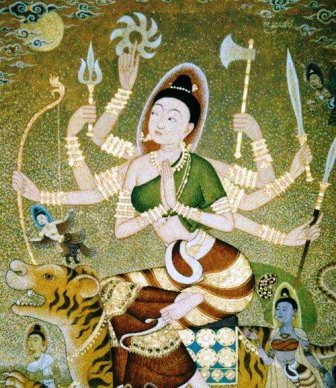 Dharamsala News..22nd September,2017
Navratri Festival 2017 !
 The first day of Navratri was devoted to the Mother Goddess Durga in her manifestation of  Lord Shiva's consort, Mata Parvati as Mata Shail Putri born in the Himalayas. The second day is in prayer to her as Mata Brahmacharini in all her divine power and grace.
---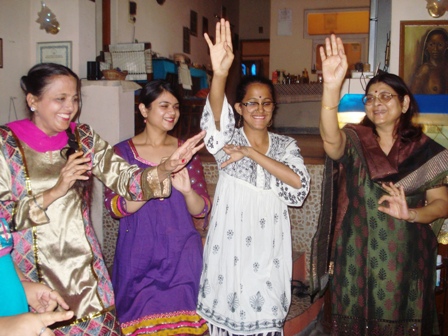 Celebrations at Vidya Niwas, Dharamsala India !
From the Himalayan Album at home...19th August, 2015
Festivals and family events usher in the blessings of family n friends in any traditional Indian Home. The sound of music, humor n dance grace the occasion accompanied with delicious gourmet delights n fairy lights.
---
                                      Gifts of a shared Universe !
---
Athithi Deva Bhava..India!
Travel News Buzz...7th April 2015..!
With the welcome initiative of the Indian Govt. for Visa on Arrival for foreign
tourists,the Indian Hospitality Scene is buzzing with new fervor...!
The ancient tradition of ushering in guests with a Folded hands "Namaste"
and Thali with sweets along with a Saffron Tika is what guests can look
forward to, in their Indian Travel Memoir !
---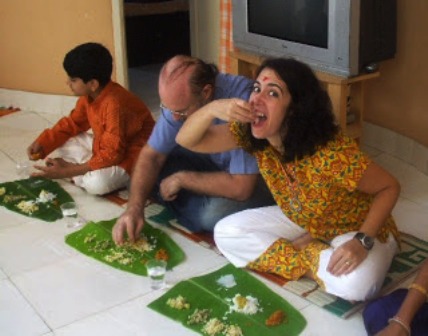 Festival Season Dharamsala !
Winter to Remember..14th January 2015 !
 Winter chill can best be enjoyed with friends and family to galvanize a Bon fire gathering with grills a galore..and traditional Indian Desserts.
We remember the snow in the mountains, the hot carrot Halwa and the might of colourful kites skaling the skies to bring in the joys of Makar sankranti.
We pray for a season of prosperity for all !
---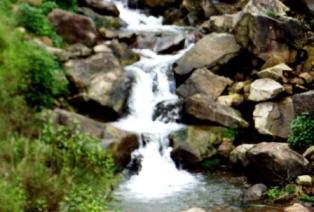 Dharamsala News, " A Gushing Streams , 2014 ! "
  04th August, 2014 : 
The Himalayas is full of gushing streams during the monsoon. Especially in Dharamsala India..the hills look green and the white sprays of the streams is almost musical to the ears..healing and the green sights fill our hearts with joy..!!
---
Dharamsala News, " A sacred Himalayas , 2014 ! "
 Himachal Pradesh Tourism, 02nd August, 2014 : 
 Prashar Lake
The state of  Himachal Pradesh in India is the bonny child of the Himalayas. Blessed with serene green valleys, gushing streams, the mountains resound with the chanting of rotating prayer wheels and prayers. 
The beautiful Prashar Lake near the famous Mandi town, also known as the 'Choti Kashi' is a window to spiritual peace and tranquility. The ancient Sage Prashar made it his meditation hub and blessed it with his holy vision. A pagoda  temple carved with intricate sculpture is dedicated to him.
Whether on a pilgrimage tour or on a spiritual retreat, trek, adventure or sightseeing..Himachal bekons you to explore the Himalayas in more ways than one..!
---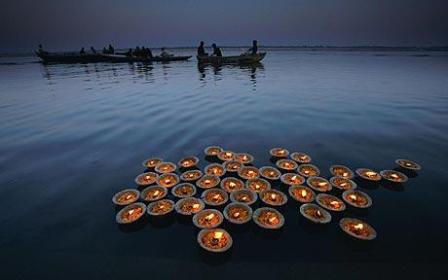 Dharamsala News, " Healing Waters of India, 2014 ! "
 The light of the Ganges, Dharamsala, 22nd June, 2014 : 
The first sun rays across the Ganges, is a healing ode to the legend of the river which caught up in Shiva's locks of hair,  found its way to mother Earth.
Over centuries, it has borne the burden of  the eternal journey of the soul in its lap..it has cleansed and purified those who come shrouded in the cloak of the material world..it has in its journey taught many a lesson, told many a story and till today, flows with compassion and healing..!
---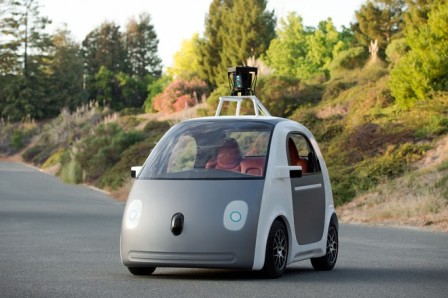 Dharamsala News, " Google on the Road ! , 2014 "
 Easy Drive, 30th May, 2014 : 
Bringing back 'Noddy tales' on the road, Google introduces people friendly driverless auto savvy car  with internal sensors.
With its friendly look the futuristic car in its best refined form can be a welcome change for elders and all those who  enjoy stress free rides on the road.
---
Dharamsala News, " No better Music than that of the Heart ! , 2014 "
 Spiritual Tourism, 28th May, 2014 : 
How many times have we forgotten where we come from and where we will go..how many times do we leave the world behind in our encounter with the Divine within us ?!
The hills of village Kandi in Dharamsala India resounded with the chants of Lord Krishna at the ancient  Manjeshwari Shiva Temple. Under the patronage of Vedic Guru, Shri Shiv Kumar Sharma the seven days Bhaghvat Gita Teachings concluded with Peace n Brotherhood in the Himalayan air !
---
Dharamsala News, " A New Chapter in Indian Era, 2014 "
Oath Taking Ceremony of Shri Narendra Modi..!, 26th May, 2014
The whole of India felicitated the Oath taking ceremony of Shri Narendra Damodardas Modi as the new Prime Minister of India at the Rashtrapati Bhavan in Delhi.
On the eventful evening of 26th May, 2014,  in the gracious presence of the SAARC Head of States, Diplomatic Dignitaries and the elected Members of Parliament ..a new chapter in Indian history was enfolding for the Nation and the Globe.
We, from the Himalayas of Himachal Pradesh wish the Nation and the new Prime Minister a glorious and golden era of  progress and prosperity !
---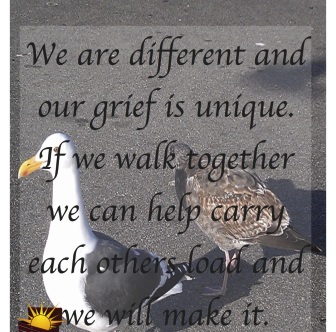 " SABKA SAATH, SABKA VIKAS "..Shri Narendra Modi, 2014
Dharamsala News, 24th May, 2014 
---
News Himalayas, " Cosmopolitan Flavors of Dharamsala, 2014 "
Audience of Dalai Lama.., 28th April, 2014 : The street of Mcleodganj was buzzing with excitement, expectation and a crowd which was ready to give its all to meet His Holiness the Dalai Lama in his resident town of Dharamshala..!
On 26th April, 2014..thousands gathered to listen to him and take his blessings... A day of Spiritual High in the Himalayas...!! 
** Contact us for attending His Holiness teachings in:
Dharamsala ( 24th- 26th September, 2014)
---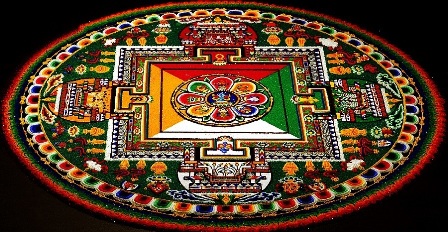 Dharamsala News, " Kalachakra..the Buddha, 2014 "
India News, 10thApril, 2014 : 
The Kālachakra tradition revolves around the concept of time (kāla) and cycles (chakra): from the cycles of the planets, to the cycles of human breathing, it teaches the practice of working with the most subtle energies within one's body on the path to enlightenment.
The Kālachakra deity represents a Buddha and thus omniscience. Since Kālachakra is time and everything is under the influence of time, Kālachakra knows all. Whereas Kālachakri or Kālichakra, his spiritual consort and complement, is aware of everything that is timeless, untimebound or out of the realm of time. In Yab-yum, they are temporality and atemporality conjoined. Similarly, the wheel is without beginning or end.
The Kālachakra system is not related to the ancient Vedic tradition  in India which existed long before Buddhism appeared. The Kālachakra refers to many different traditions, for example the Hindu; Saivite, Samkya, Vaishnava, the Vedas, Upanisads and Puranas traditions, but also Jainism. For example, the Kālachakra mandala includes deities which are equally accepted by Hindus, Jainas and Buddhists.
The Kālachakra deity resides in the center of the Mandala in his palace consisting of four Mandalas, one within the other: the Mandalas of body, speech, and mind, and in the very center, wisdom and great bliss.  The Kālachakra sand Mandala is dedicated to both individual and world peace and physical balance. The Dalai Lama explains: "It is a way of planting a seed, and the seed will have karmic effect. "
**The Kalachakra Initiation Ceremony this year will be held in Leh, Ladakh ( North India) from 03-13th July, 2014. You can contact us for booking your program for Dharamsala and Leh..!
---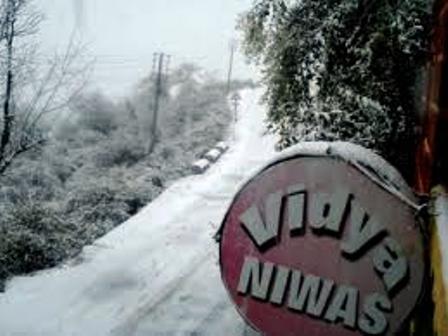 Click the graphic above for Vidya Niwas..Mountain Home Retreat..!
For more Dharamsala News..return to Dalai Lama Home Page..!
---