Welcome to 'Vidya Niwas', Himalayan Home Stay, Dharamsala Hotels, India Heritage, Culture Rooms,India Hotels, Hotel with Mountain Views,Dharamsala, Folk Tales, Nature Walks in Dharamsala, Dharamshala , India.
---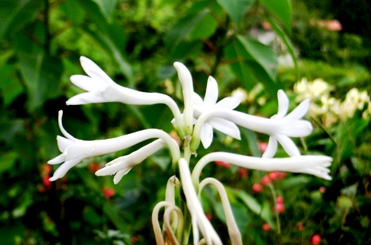 Vidya Niwas, Dharamshala Hotels, Dharamsala Hotels,Himalayan Homestay,Dharamshala, Dalai Lama Home in Dharamsala, Dharamsala, India
Golok Princess Room, Kotha Basant Room, Sherpa Everest Room !
Base Camp.
'Rajnigandha'..blooms at VIDYA NIWAS, Dharamsala Hotels !
The lingering fragnance of the monsoon flower 'Rajnigandha', carries with it the essence of a young blooming romance. It is popular in Indian film lyrics, poems and also as a courting gift to the loved ones.
At our Himalayan homestay, such flowers and fruit trees have been nurtured with care and love for nature. This has brought many happy moments to our lives and to our guests.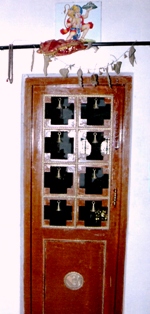 Prayer & Meditation Door of Himalayan Home..!
At our Mountain Retreat Home, we followed the ancient Indian science of "VASTU" architecture, in the scenic backdrop of the Himalayas, the green pine forest and the natural streams around it.
VASTU SHASTRA
The fusion of the 'five natural elements' TATVA - EARTH (Bhumi), WATER (Jal), AIR (Vaayu), FIRE (Surya-Agni) and SPACE (Aakash) is the focal point of the ancient vedic architecture.
As per Vedic belief..the concept of 'Good Health' and 'Congenial Living', come with creating a 'balance' and 'relationship' with Mother Nature, which radiates 'Life Giving Energy' around your home and your surrounds.. This is what our Himalayan home, is all about. A 'home' which can rejuvenate your personal growth and offer you a memorable vacation in Dharamsala India.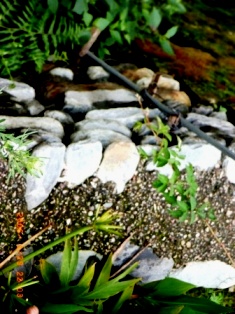 Heal GREEN..at Vidya Niwas, Dharamshala Hotels !
The land was wild, untamed and uncared, as soil erosion had affected many areas. We needed to heal it 'green'. This meant using eco-friendly natural support of stream-washed flat large pebbles, 'Chakkas' and chiselled rock stones from our own land. This was blended with the tradition of India Heritage Hotels along with the nourishing energy of the 'Five Elements' around it.

'Bhoomi' - Green Earth at Vidya Niwas, Dharamsala Hotels !
According to India Heritage Vedic traditions, 'Bhoomi Puja' is an auspicious starting ceremony, for building a home. This prayer initiates the blessings of all the 'five elements'..the Gods for Peace and Harmony from all the four directions - East, West, North & South!
We hope we will have an everlasting season of Warmth, Rich Harvest, Laughter and Prosperity at our Himalayan home.
We nurtured our green earth garden with flowers and fruit trees of all seasons, after we made the support walls and developed the land, by layering it with healthy soil.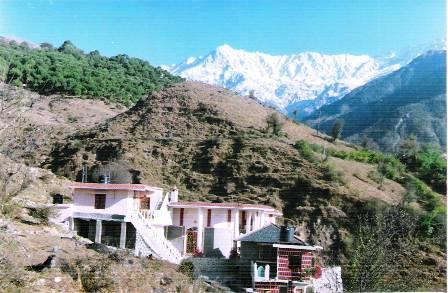 'Surya': Agni -The Sun Energy at Vidya Niwas, India Hotels !
The Himalayan home faces the East direction where, the winter sun rises above the Mighty Himalayas. The bright winter sunshine all around the house is ideal for sun basking, healthy brown tan and revitalising the body. 'Surya Namaskar' from the tradition of India Heritage is an important part of Indian life style.
'Vaayu'- Fresh Himalayan Air at Vidya Niwas, India Hotels !
You can build up an appetite early morning in a Hotel with Mountain views, in the fresh Mountain Air. Ideal for Yoga, Meditation, Brisk morning nature-walks, Pony trails, Bird watching, Exciting village trek OR you can wake up to our Early-Bird Terrace breakfasts at leisure, watching the sun rise across the Mountains.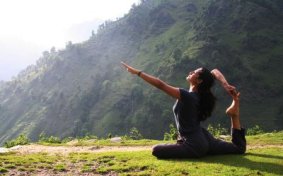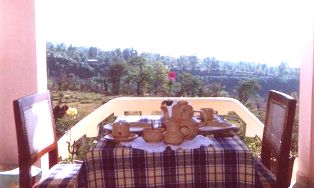 'Early Bird' breakfast in the Garden Terrace with the very first sun rays in Dharamshala Hotels.
'Jal'- The Water Energy of Vidya Niwas !
You can sleep with the sound of gurgling natural streams, around you and wake up to the sounds of water birds in the Hills of Kandi Village.


'Akaash' - The Star-Freed Sky of Vidya Niwas !
Wake-up to the clear blue skies of Kandi Village...sleep under the warmth of colorful cozy quilts..and wish on a star-freed sky !!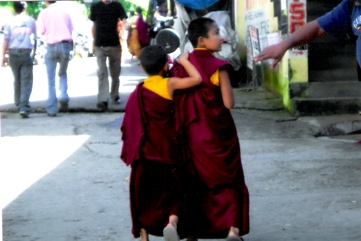 Mountain Home Retreat in Dharamsala Town !
Our Himalayan home, is located in Dharamshala.. the abode of His Holiness, the 14th Dalai Lama of Tibet. It is centrally located to all the local sights, Mcleodganj, Tibetan Institutions & monasteries. This Cottage retreat is nestled in the backdrop of the majestic Dhauladhar range, the nearby natural streams, pine forests and terrace green fields.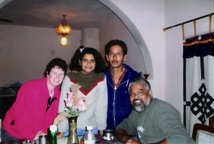 A Home Away from HOME..!
This Himalayan home has brought many moments of joy and laughter to our in-house guests and us.
" This being my first trip to India and to Dharamsala, you have made this a memory I will never forget, Thank You ! You made me feel at home which is amazing because Iam half way round the world from my real home. Thanks again for your hospitality and look forward to seeing you again."
...Jackie Collens, Michigan-USA (Aug,2005).
---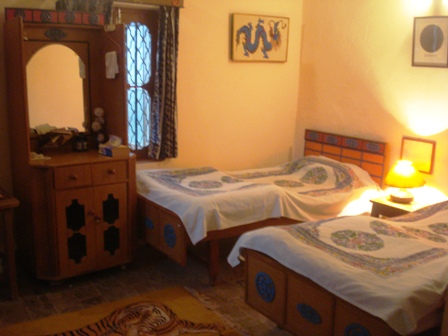 The Golok Princess Room of Vidya Niwas !
The room depicts the ancient traditions of India Heritage in Dharamsala. The Tibetan culture is reflected in the 'Golok Tribe of Amdo Province' of Tibet. The 'Golok Queen' was a 'Golok woman' who had been captured and brought to Labrang. There, she had an intimate relationship with a Moslem general who called her the 'Golok Queen'. This fierce and courageous tribe, were undefeated and controlled their Mountain territory from all outside attacks, even under Chinese occupation. They were also known as, the 'Black Tent' Himalayan Nomads !
**All the culture rooms of this Mountain Home Retreat, reflect the traditions and history of the TRANS-HIMALAYAN culture of India, Bhutan, Nepal and Tibet !
---
The Kotha Basant Room ..
The room celebrates the golden age of Kangra under the rule of Maharaja Sansar Chandra Katoch (1775 AD).In this golden era, The Maharaja took the title of 'Chatrapati Naresh'. He established the 'Chhatis Karkhanas'(36 factories which produced various hill handicrafts). The most famous of these, was The Kangra School of Miniature Paintings, depicting Hindu epics.
This is an independent Cottage duplex with attached all facility Kitchen, Dining cum Sitting room.Practise all your cooking skills here.
---
The Rose Room ..
The room touches upon the romance of the Britishers, with the Himalayan Hills which dates back to 1823 AD. The story written by Mrs. M.M.Kay "The Far Pavilions", is similar to the love story between Captain Lawrence and the daughter of Maharaja Anirudh Chandra.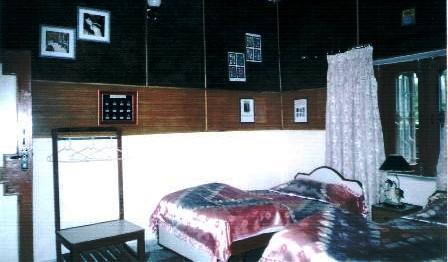 ---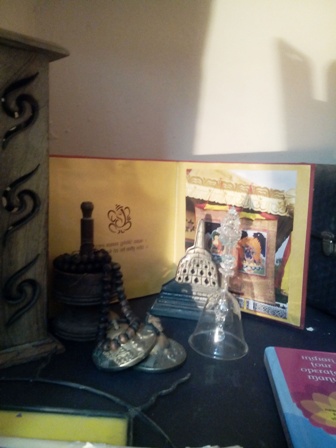 The Sherpa Everest Room - Vidya Niwas..
The room depicts the Sherpa calling from the mountains..imaging the lifestyle of a nomadic tent, it is dedicated to the brave Sherpas of the Himalayas,  who helped conquer the climb to the mighty Everest.
Sherpas are the Himalayan guides from India and Nepal who have led summiteers to the peak of the Everest..!
---
Nourishing the Body, Mind & Heart..at our Himalayan Home !
Many of our important home-guests, have gone back with everlasting memories of an Himalayan appetite, in the fresh air of the mountains and the sheer enjoyment of home-cooked delicacies of our kitchen.
Dining, at our home is an old fashioned affair..with steaming hot food, mountain tales, local fruit wines, laughter and nouvelle' cuisine of fruit desserts flambe' with local honey and brandy!
Cooking is to us, personalised attention and care at its premium best! You can learn cooking with us as we serve all kinds of cuisine..Himachali, Nepali, Tibetan, Indian & Continental.

'High Tea' at Sun-set..at our Himalayan Home Retreat !
Enjoy 'Early Bird' leisure breakfasts, farm-house eggs and cold-cuts. Fresh juices, herbal tea and coffee...
..Come back from a nature walk in the evenings, across the pine hills and relax with our premium Kangra 'High Tea'and home made flavoured fruit breads, apple/carrot cakes with hot custard sauce and cookies !
***HIMALAYAN HOME FACILITIES:
* Elegant Culture Rooms, with attached bath (Hot/Cold Showers). * Room service for hot/cold beverages and snacks. * Dining Hall facilities for Breakfast, Lunch and Dinner. * ISD/STD phone-call facilities and Internet/Wifi services. * Travel concierge and Local Cab services. * In-house Laundry services, 0900 Hrs - 1700 hrs. * Housekeeping services once a day 1000 Hrs - 1600 Hrs. * Television and Reading Lounge.
* SPECIAL INTERESTS
Vidya Niwas can organize Special Interest Activities and Health n Healing programs.
HOME-OWNERS: Sangeeta and Arvind Gurung, are owners and founders of 'Vidya Niwas' and 'Dharamsala Tours & Travels'. Both have a collective experience of 50 years, in Travel & Hospitality services in the Himalayas !
Contact Address:
Vidya Niwas
C/O Sangeeta and Arvind Gurung,
Village: Kandi, Khanyara Road Dharamsala - 176218
Himachal Pradesh India
Office Mobile : 91-9816291271/ 9805802061/9805246767
Email: himvidya@yahoo.co.in
sangeeta@dalai-lama-dharma-dharamsala-miniguide.com
Booking Terms & Conditions :
You can contact us by email or by filling the form below, for your special rates as per your stay and need
* We appreciate a minimum booking notice of 15 days for reservation of rooms.
* All reservations are subject to a receipt of a minimum 50% advance prior to the booking dates.
* Vidya Niwas reserves the right to change any, bookings as alternate arrangements if and when deemed necessary.
* All prices are subject to change without prior notice due to any sudden global influx , fuel hike or any unforeseen change in the pricing policy and tax policy.
* Vidya Niwas is not responsible for any mishaps, accidents, epidemic or illness, robbery and delays, etc, which might occur due to Fire, Acts of Terror, Acts of Gods, Nature and Mismanagement of services outside the ambit of our control.
**Mode of Payment : We accept All major International Credit Cards, Debit Cards, ATM , Bank Cards, Net Banking and Mobile Payment.
* Payment options via International Bank Transfers , Pay Pal and Paytm are also available on request.
REFUNDS and CANCELLATION Policy :
• Cancellation request received more than 90 days prior to the commencement date of the booking , the refund will be 50% of the payment.
• Cancellation request received within 30-89 days prior to the commencement date of the booking, the refund will be 30% of the payment.
• Cancellation request received within 15-29 days prior to the commencement date of the booking, the refund will be 20% of the payment.
• No refunds for cancellation request received less than 14 days prior to the commencement date of the booking, No- Shows or non-utilisation of services after commencement of the booking.
* All refunds requests will only be entertained till 30 days after the commencement and conclusion of the program.
* This refund policy is subject to preview during peak season and for long stays above 15 days.
* All refunds in foreign currencies, will be made as per the existing average exchange rate at the time, when the price was offered by Vidya Niwas.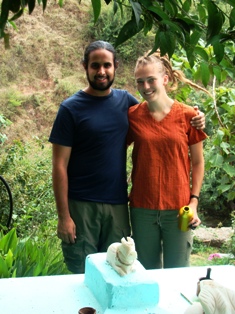 Take home memories !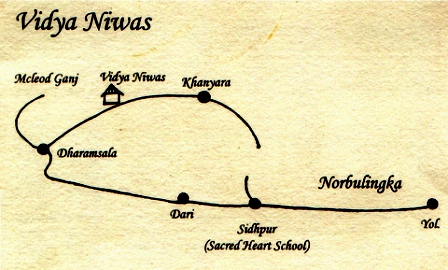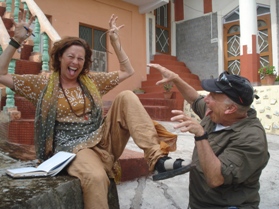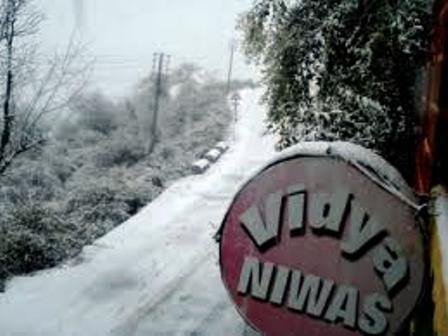 October, 2005
" Thank you so much for such a lovely stay, sharing your beautiful house, cooking us such wonderful meals !!! And mostly we thank you for all the warmth and caring kindness you gave us. Iam sure it will be the highlight of our trip here in India. We look forward to seeing you again.
PS: I hope this isn't your first stop on your journey because all other food will pale by comparison " !!!
Love...Dee and Dave , Maine-Portland, USA.
**Vidya Niwas is registered by the Government of Himachal Pradesh as special hospitality under the Himalayan Home Stay Scheme.
Join us on Facebook, 2018

Travel with us for your India Tour..Book Hotels..Yoga..Volunteering in India..Click Here !


Celebrating the Colors of Life in Vidya Niwas...Mountain Home Retreat..!
Toning Up !
Early Morning Yoga Sessions under the Yogic skill of our Yoga Gurus ! A perfect start for a Spiritual Retreat Program in the panaromic back drop of the Himalayas !
Enjoy a hearty breakfast with flowing conversation on the table.Map out your India Tour with Travel experts ! 
---
Holi Colors at Vidya Niwas !
---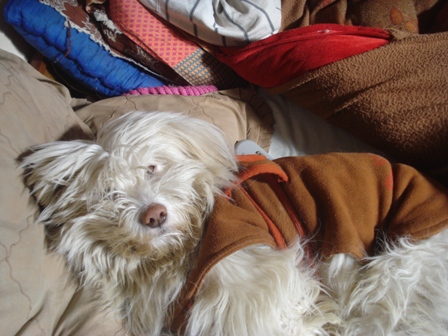 A snuggle at Vidya Niwas !
---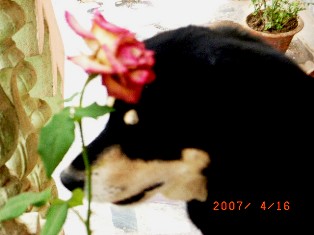 Cozy Home Secrets..!
---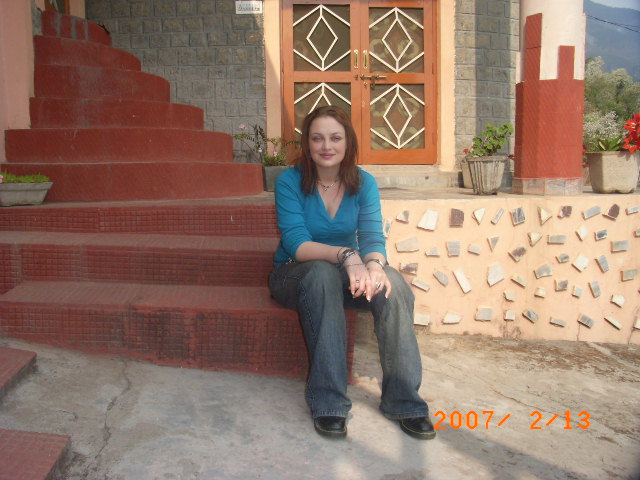 Home Away from Home !
---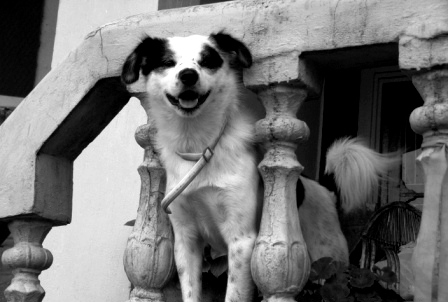 Bozo on the Watch !
---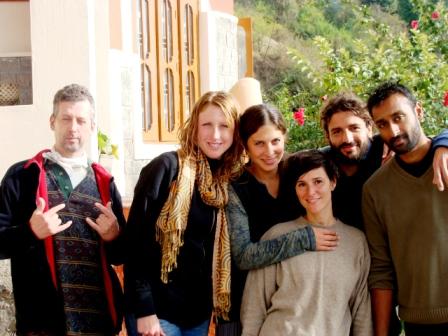 The Globe at Vidya Niwas !
---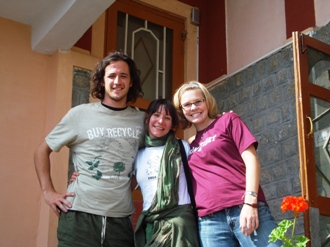 Happy Guests !
---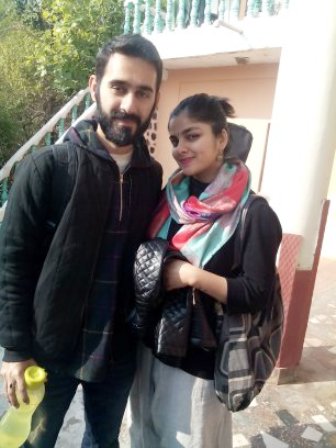 Honeymoon Guests at Vidya Niwas !

---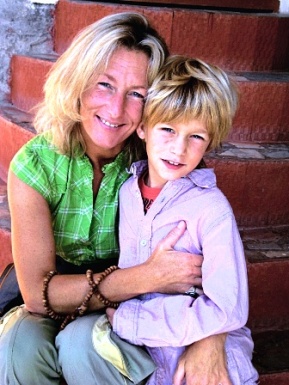 Retreat with kids
---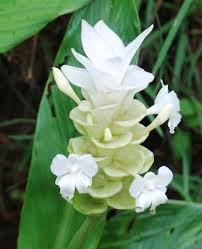 The Flower of Healing Tumeric...!

---
Blessings from Shiva
---
From Vidya Niwas return to Dalai Lama, Dharamsala..!!