News Shimla..Dharamshala News, Kullu, Manali, Ladakh,Dalai Lama,Golden Temple,Mother Teresa, Guru Nanak Devji,Taj Mahal,News India !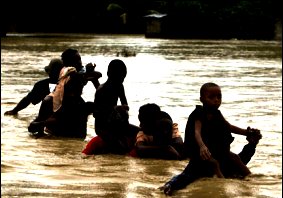 News Shimla: " Help Haiti..Be part of a Healing Universe ", Archive 01, 2010..Click the Graphic above !!

News Shimla..Follow the Pine Scent ! , Dharamsala News Archives 2009...Click Here !
---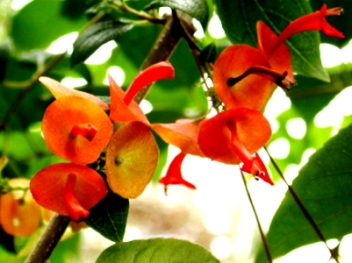 'Healing Tribute', China.
"From the Heart of China!" ,Dharamsala (HP)!, 22 April, 2010.
BEIJING (April 21, 2010): China on Wednesday held national mourning ceremonies for more than 2,000 people who died in last week's earthquake in the mainly Tibetan Yushu area of the north-western province of Qinghai. While we pray for the affected families, we hope as a 'Global Community', we can work towards a better 'human support management' in calming the apathy of Mother Nature.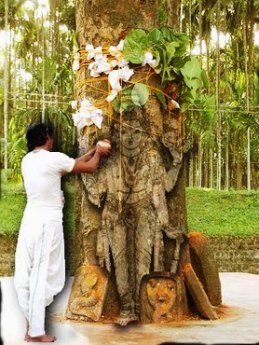 Bodhi Tree.."That which gives us Shelter, is Sacred "..TATVA !
(Spiritually Energizing Holidays, 2010).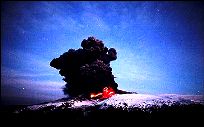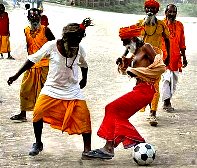 News Shimla :"Cutting Ignorance will bear the Fruit of Enlightenment!" ,Dharamsala (HP)!, 21st April, 2010, 2010.
19 April 2010, London, UK – " WTTC, has called for action to safeguard the health of the Travel & Tourism economy in light of continued travel disruption caused by volcanic ash rain in Iceland..!"
The recent series of 'natural calamities' all over the Globe, will have far reaching impact in determining the economic future of the World. It is disturbing no doubt and brings into focus the 'responsibility', each one of us must bear, towards a Green Economy.
We are privileged to be working in the Travel & Trade profession, which offers us all, great opportunity to bind as a Universal Community. Our 'Spiritually Energizing Holidays', promote Spiritual well being with Nature Conservation activities, for a better tomorrow. Starting 2007, we initiated our Holiday Brand by sending mail and CD presentations to Top Managements of US Tour Operators of USTAO, ASTA & PATA Members and many more like, TUI-Germany, Le Passage to India-New Delhi,..specially to the CEO of Kuoni - Zurich, Mr Armin Meier thanking their organisation for their 'Market Feasibility Report'(Courtesy Online Media), which gave us the future 'insight' for Sustainable Tourism in the 21st century.
It has been a long journey since then. We will wait for tomorrow, in reaping a 'green lucrative capital'. Our faith in the eventuality of 'Good Karma', finding its own path to success with Global Partners , has survived. We believe our endeavour will bear fruit one day. It is foremost in our minds that, if we can change a life-style, we can be part of the 'change', we want the World to be !
We are confident that in the participation of giving to their people, a life of 'dignity', 'sustainability' and 'sensitivity' to Mother Nature..One and all will be with us. Mankind must find its redemption, in the 'Legacy of the Ashes'. We must work hand in hand, for better 'crisis management' and 'environmental conservation' with a positive development. It is only then we can, give to our children, the Universal Anthem of "YES WE CAN !"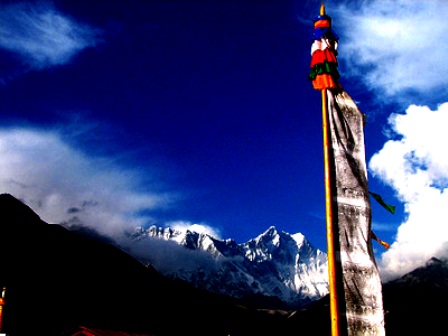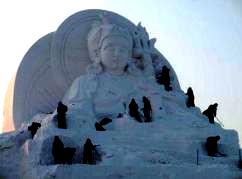 News Shimla.."Bonds can Break the Ice!"
(Spiritually Energizing Holidays, 2010).
News Shimla: "Bonding in the Himalayas !" , Dharamsala (HP)!, 18 April, 2010, 2010.
..In the pitch of the dark, there is an unseen 'bond', between the Earth and the 'Grass'which grows from it. There is a 'bond' between 'partners' in crime' or 'good karma'..A 'bond' which can be felt in the 'shared laughter', of friends n families...But, there can be no 'stronger bond, than pain n pleasure, between one 'mountain to another'! We in the 'Himalayas', love our harsh winters with as much ardour, as we do our bounty of Spring ! A Bond to remember for a lifetime..Could we have climbed Mount Everest, without the invaluable sharing between the Himalayan 'Sherpa' and the 'Climber'!
The Ice in the Mountain can, either break you or bind you to hold hands..In our first Travel Brochure 'Buddha 2000 AD', we explore this unique link in the Trans-Himalayan belt of India, Bhutan, Nepal & to the 'Roof of the World'-Tibet. Sharing the 'Media Event' in London hosted by WTTC on 15th April, 2009 as a Media Invitee', would have been great, but we regret our inability to do so...Sustainable Tourism in the Himalayas of India and China will be the Hallmark of International Tourism in the days to come, where Trade and Culture can meet under the magnanimous shoulders of the Mighty Himalayas.
We, from the Himalayas of Himachal Pradesh are in deep prayers for the well being of our brethren community in the Quake Hit Tibetan Plateau of China. There would be many notes to share..much to learn, between the Global Tourism family, present for this Event...Like we said "Together" is a powerful word !!
**For Sharing A Bond in the Himalayas..Click the Graphic Below !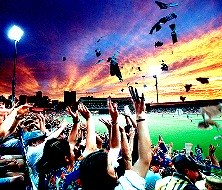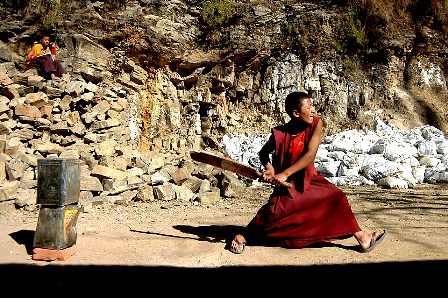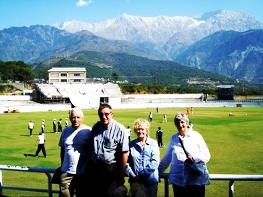 News Shimla : "For My Passion, knows no Boundaries, it cannot Cross !" (Spiritually Energizing Holidays, 2010).
News Shimla "Creating a Brand !" , Dharamsala (HP)!, 16 April, 2010, 2010.
Creating a 'Brand'..is a simple affair, of Energizing a Unique Experience for the Body, Mind & Soul. This 'vision' cannot be emulated but it can be enjoyed for Eternity ! Body Energetics, is a recurring theme for our 'Spiritually Energizing Holidays' in India.
In a bid to promote India, as a 'Mecca' for International Cricket, we conceptualised our 'Holidays', with the passion of the people. Just before the Cricket World Cup 2007, we recollect writing and sending news paper clips of our Cricket Stadium in Dharamsala (HP), India, to all the Top Management of major International Tourism Associations and Tour Operators like Abercrombie & Kent, Chicago (USA) and Kuoni Zurich (Switzerland), etc.
Since then, although Dame Fortune has not smiled on us, we still have come a long way. The Dharamsala Cricket Stadium along with the Mighty Dhauladhar Himalayas, today will host its 'first' International 20-20 Cricket Match in the IPL Tournament, 2010.
The small township of Dharamsala, the 'Spiritual Capital of the World', welcomes the International and Domestic Cricket fraternity, Sports Fans and the Global Press for this Mega Event in the India Himalayas !!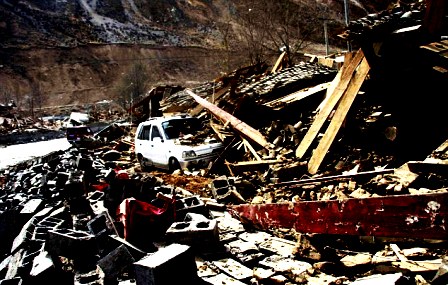 *Photo Credit..(www.dailymail.co.uk.)
News Shimla : "China Earthquake !", 2010, North India Online News.
Quake Hit China , Dharamsala (HP)!, 15 April, 2010, 2010.
Our heartfelt compassion for the Rural Himalayan people of Yushu, in Qinghai Province's of China, located on the North-West Tibetan Plateau, which recently, is suffering from a major quake-hit disaster.
We wish the Chinese Govt. and the International Aid workers, a speedy success for the recovery of the daily lives of the affected families. Our deepest prayers are with them in this moment of 'Human tragedy'.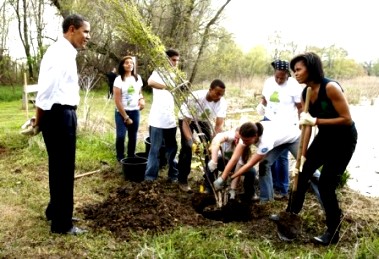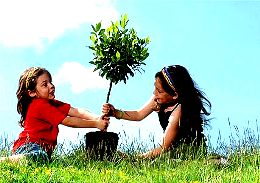 News Shimla: .." My Song is not about You & Me..it is about what we can give to the Universe, when we Sing Together !"..Queen Bee to her Workers.
News Shimla "Building Universal Brotherhood", Dharamsala (HP)!, 08 April, 2010.
..'Together', is a powerful word ! The urge to conquer is as old as history itself, making 'Peace', the most relevant ambition for mankind , today. Spreading Brotherhood, must initiate first from Home n Family, extending its branches from Global Leaders to Nations..to Cities n Towns and finally to your neighbourhood. The Fruit of Global Harmony is, as sweet as honey itself !
We must each look within ourselves. When we built our home 'Vidya Niwas' nearly six years back, we followed our hearts and our 'vision' together and a barren hill today has hosted many Global friends. In the recent four years although we have not done any further construction, as things were not moving for us, however, there has been a developing neighbourhood, around our home.
All around, Global development is a 'way of life'. It celebrates growth and community building,..if we walk on the right path. This human achievement in every neighbourhood, is tomorrow's reflection of a growing and sustainable 'Global Economy. What is most important for Humanity, is to maintain an equilibrium with the Environment, Natural Resources and Brotherhood with each other. 'Peace' is the 'Honey of Universal Life', where each must take responsibility, and achieve their own visions without treading on each other's path !!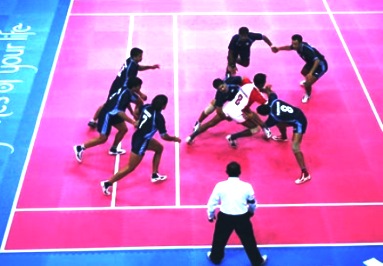 News Shimla : "World Cup Kabaddi, Punjab !", 2010, North India Online News.
Kabaddi Punjab, News Shimla(HP)!, 04 April, 2010, 2010.
The International World Cup Kabaddi, 2010 is being held in the green northern state of Punjab, India from 03rd-12th, April 2010. We wish all the players of the world, a successful Tournament and all the sports enthusiasts an enjoyable event.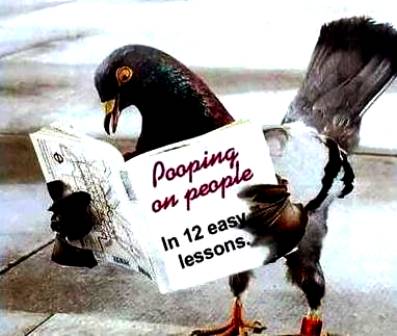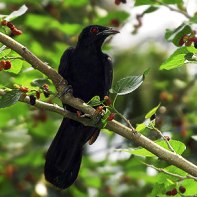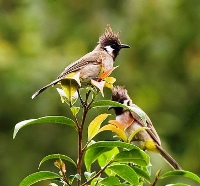 News Shimla : "A Tale of Two Hillocks !"
News Shimla.."By conquering Self, Lust and Wealth, people will see the Eternal Beauty and know that deliverance lies within themselves !"..The Song of the Indian Bul-Bul, composed by Lord Buddha.
'The High Note of the Koel', Dharamshala News (HP)!, April 01, 2010.
We dairy our days and moments of spiritual learning from the Birds and the wet Earth sprouting with 'life'. The first sun -rays kissing the Himalayas, reveal age old secrets to us and the pine scent of the deep forests and glens, are the treasure- hold to our vision,...perhaps, in another couple of years when we initiate our project, all these hours of learning will define the 'karmic' truth of our Himalayan dream..!
..19th March, 2010
..With Spring comes Life,..The blooming of flower buds,..The romance of the wooing 'Koels' will then, harvest the 'cloning' lessons. She will soon lay her eggs in the black raven's roosting nest, who will parent these singing birds to the world. We followed our pair of Koels, up the hill of our village 'Kandi' to the opposite hillock of 'Jhuul' village. It flew higher n' higher till the melody, faded in the deep forest of pine.
..25th March, 2010
..The early morning chirping of the Indian Bul-Buls in our garden at Vidya Niwas awakened us, bringing to mind, our lost trail of the Indian Koel on 19th March.
..26th March, 2010
..We could think of nothing but of discovering the ' black raven's' nest, hiding the Koel secrets. Through streams, dancing butterflies, green harvests, nodding marigolds in the sun..the 'koels' did everything to earn our interest, except reveal their 'secrets',...we were disappointed, but as we descended down the hill, suddenly we were greeted by the beautiful choir of the pair..wooing each other in random and in the matching of their musical 'notes'!
..Tomorrow, the nuturing cacophony of crows, will not disturb the musical harmony of the cooing 'Koels' and the crows are indeed blessed by the divinity of 'good karma', by helping bring to the world, the eternal 'Song of the Koel'. Our prying, did not reap us any dividends, but in our Journey of Enlightenment..was our 'Realisation'!
Today is an Era of High Technology and State of the Art 'Cloning'. Anything can be improvised, from architectural designs to personalized 'visions',..It is important to remember that,when you do choose to sing..Sing in the original high note of the 'Indian Koel'. Its rich crescendo, will caress the high peaks of the Himalayas and bring back to Mankind, the Glow of Changing Seasons !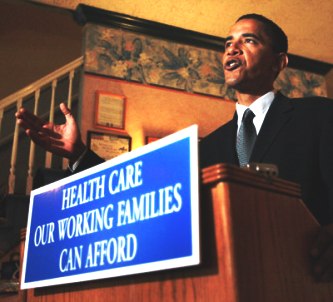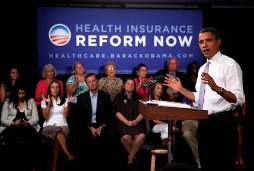 News Shimla : "Ushering a New Tomorrow !", March 2010, North India Online News.
News Shimla : Health Bill 2010 -USA, Dharamsala (HP)!, March 25, 2010.
'Reform' is the rising sun for the new 'Tomorrow'! There is no perfect euphoria and any administrative 'change', will invite as much opposition as acceptance. It is however, always to the credit of 'humanity' when, friends and foes stand together in majority, to bring the Dawn of a new Era, promising better 'health care'to the people of a Nation.
The medical profession is a revered ground..We the ordinary People consider, the Medical fraternity, the Angels from Heaven who walk on Mother Earth with a Healing Touch'! Several years ago, I had an American guest, who was unduly worried throughout her trip, about her young son who was unfortunately not insured and was ill at that time. We hope many like her, will find less to worry about with a 'health insurance reform' which facilitates many more in USA.
The President of USA, Mr. Barack Obama, when elected was definitely the 'Voice of the Young'! He symbolised 'Global Change', breathed 'Hope', which was the essential 'Vision' for the 21st century. It goes without saying..he has tread on this path and we sincerely hope many other Global Leaders will follow..Mankind survives on Faith and Trust to move ahead, where each individual must 'Do What He Can' !!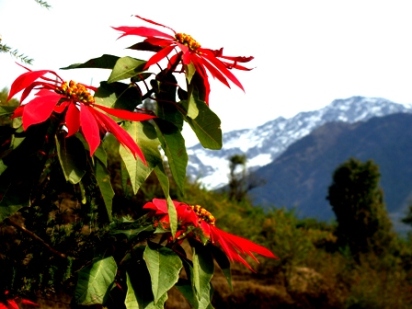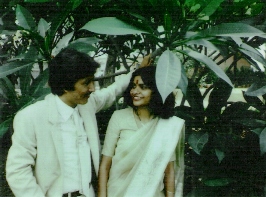 News Shimla : 'An Unrelenting Mountain !',Vidya Niwas, North India Online News.
.." What I Touch will be Green, when blessed with the Divinity of Good 'Karma'!
'An Unfolding Dream '..Vidya Niwas-PART I, Himachal 2010, Dharamsala (HP)!, March 23, 2010.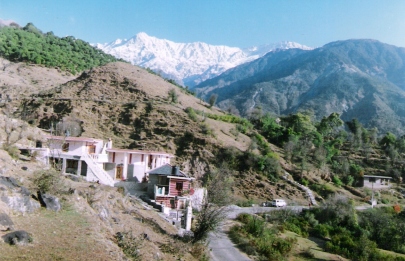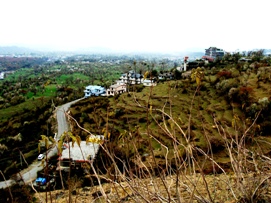 News Shimla : "Vidya Niwas", March 2010, North India Online News.
News Shimla- A Himalayan Project, Himachal 2010, Dharamsala (HP)!, March 23, 2010.
A Relinquished Mountain is not in the spirit of our revered 'Himalayas'! None the less, wooing a mountain can be as challenging as the legendary 'Taming of the Shrew'! Life offers a challenge in the daily 'Paradox of Time'. Coping up with Success and its dizzy delights..when we are loved by many, can be as difficult as climbing the ladder, with opposition and Dame Fortune not choosing to 'Smile'!
1982,..was a year of Joy and Young Dreams of making a 'Home' and our future together. 2004,..it was 'Love at first sight' with our land in Kandi Village in Dharamsala. It was like a mountain untamed and untouched..barren and rocky. We slowly tried to understand the undulating contours of our Mother Earth and step by step as time progressed it responded to our hard endeavour. One day we were ready to move, in our new 'Home'. One thing which stayed in our hearts was the loving inspiration and support we received from 'strangers unknown', who helped us to strengthen our knowledge on the healthy use of the Himalayan environment and natural resources around us. Truelly, in the wake of personal achievement we earned as many 'friends' as 'foes'.
To understand the Mountain truelly,..one has to respect its towering presence and love it with, as unruly a 'passion' as it is. The crevices, the neighbourhood, the elements of Mother Nature around us, all needed our nuturing and understanding of the secret knowledge of the Sages.
Welcoming the first rays of 'Surya Deva'(Sun), 'Vidya Niwas' faces the East. We are fortunate to be visited by bouts of fresh Alpine Air carrying with it the fragnance of 'pine' forests around us. On our terrace you can get 360 degree view of the majestic 'Moon Peak' (Dhauladhar Range), green terraces, natural streams and the luscious Kangra valley. Our natural home surrounds are, an amalgamation of four tiny villages..'Darnu' on the right , 'Chola' on the hill above us, 'Kandi' our little hamlet in the center and past the small bridge from our home, on the small hillock to the left, with the steep stone steps going up,..is the small habitation of 'Jhuul' village.
Behind our home, is our own stretch of untamed land, where our Himalayan dream.., with the blessings of the Almighty,..one day will be the fruit of our vision.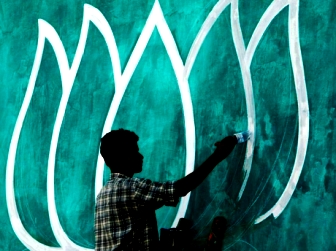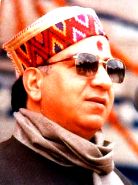 News Shimla : "New Avatar !", BJP,India Beyond, North India Online News.
News Shimla : 'From the Himalayas..Shri Shanta Kumar', Himachal 2010, Dharamsala (HP)!, March 19, 2010.
The major National Opposition Party of India..Bharatiya Janta Party (BJP) in its new 'avatar', has a rejuvenated esteemed executive committee, who will now be promoting the interest of the party in the country. The recently elected BJP President, Shri. Nitin Gadkari has elected a new team of Vice Presidents for all the regions along with a new 'executive committee'. We wish all of them 'vision', strength and courage to promote an 'integrated India' to the world, for the upgrowth of the coming new generation.
From the Himalayas, Veteran politician, Shri Shanta Kumar from the mountain state of Himachal Pradesh, North India finds an esteemed status of Vice President in the party. He has a long record in his service to the state as a successful Chief Minister in the past. With his experienced tenure as a former Union Minister, we are hopeful and confident that this will assist him in promoting the interest of the Himalayas, central to the progressive growth of the Nation.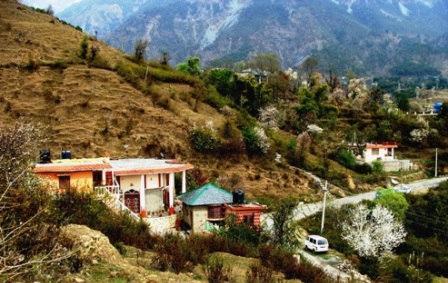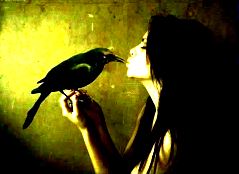 News Shimla : "Story of the Blosssoms!", Vidya Niwas..14th March 2010, North India Online News.
'On A Different Note', Himachal 2010, Dharamsala (HP)!, March 17, 2010.
"Cut not the Wings of your Dreams..they are the Music of your Soul !!"
..A Singing crow is a rare melody to the ears !..14th March, was a musical miracle for us. On a hill-top around Vidya Niwas and in the absence of any other outdoor sojourn this Sunday, we got our Flight into Paradise in the open-skies at home.
We saw our sun-lit skyline playing host to our dear flock of naughty ravens who never fail to delight us every morning, with their naughty antics. To our surprise, our pet baby 'raven'(Kitch-Kitch), suddenly took a detour from the parent flock to a hidden corner of the home. We discovered Kitch-Kitch had indeed made a strange friend..such a character for the 'reel'! The chirping house sparrows, bul-buls had definitely had an impact on him. We heard his strange musical call for us as we were walking down the hill...he is definitely 'one' among the crow family, who has learnt to sing a different note..apart from the usual 'Caw-Caw'! The flock came back for him and away he went after a 'chappati' feed from us.
There are many of us who walk together in 'satsangs'(Social gatherings), society or clubs,.. many like us who are not part of these but, in each one of us, there is a unique 'dream', which makes us what we are. In the power of 'creative originality' coming from one's own Heart..lies the Power of the Soul, which can change the color of any 'Rainbow'. Realise this power and you will be there..alone or with someone holding your hand !!
..For a Spiritually Energizing Holiday in India..Click the Graphic Below!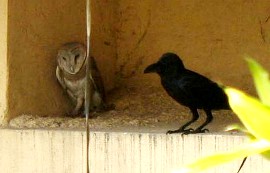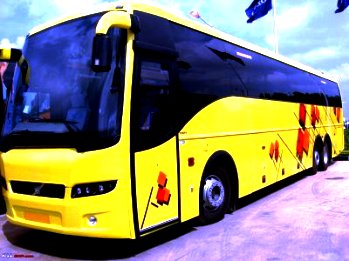 News Shimla : "Himachal Tourist Bus-ONLINE !", 2010, North India Online News.
News Shimla: 'Online Bus Reservation', Himachal 2010, Dharamsala (HP)!, March 15, 2010.
CM of Himachal Pradesh, Prof. PK Dhumal launched the Himachal Pradesh Tourism Development Corporation - Online Bus Reservation Services, for the convenience of the Tourists visiting this Himalayan state. Allowing better accessibility to the region, VOLVO and Deluxe Bus reservations can be done 'online' via credit card payment.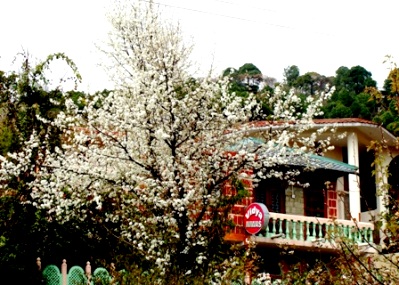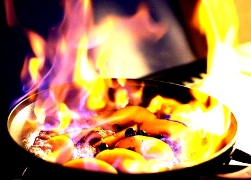 News Shimla : "Spring Blossoms", Vidya Niwas, 10th Mar'10, North India Online News.
'Berry Blossoms and Us' 2010, Dharamsala (HP)!, March 13, 2010.
In many ways, 10th March, 2010 was a mad rush of overwhelming sentiments,..blackberry blossoms,..a perfect 'flambe', for frilling an evening at home, with 'memoirs n music'!
10th March, is my grandfather's and mother's death anniversary. They are always 'alive' in us..with the 'jest of living', which was infectious to anyone around them. Like her name 'Vidya', her Knowledge of Indian Cuisine had no boundaries. My mother's romance with'alcohol' on the palate, was as shortlived as mine but, Arvind and I always remember, the fizzy delights of 'spirit' in our home meals. The Himalayan Blackberry grows in abundance in Vidya Niwas..the white blossoms are a sight to see ! We cooked her favourite 'fruit dessert' (Chilled Apple/Bananas/Pomegranate in melted cheese n' butter,..set a flame with Tibetan wine (Chang) and a dash of Blackberry sauce and jaggery.) The taste is tangy on the tongue, fresh with a sprinkle of dried mint leaves. A complete evening with 'blossoms on the table', soft music and friends !!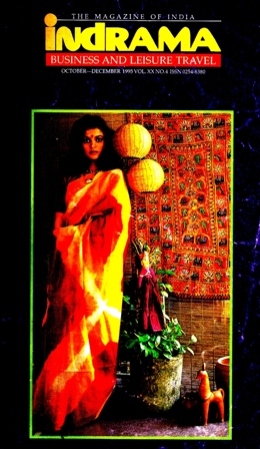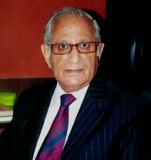 News Shimla : "A Memory in Text",Indrama- October-Dec 1995,Vol.XX No.4, North India Online News.
News Shimla : 'A Toast to Tourism' 2010, Dharamsala (HP)!, March 10, 2010.
I have had the privilege of receiving appreciation, reaction, cooperation and even opposition from some of the all time Greats of Travel Trade. Not only have I grown from them, but I have also kept these fond memories in the quiet recesses of my mind and heart.
Way back when Arvind and I were working at the Everest Sheraton Hotel, Kathmandu (NEPAL), I was fortunate enough to be having dinner with Mr. Ghulam Naqshband ( Sita India) and Mr Phillipe Pellaud our General Manager in Delhi. SITA being my Sales Account, it was of utmost importance to develop a business rapport. Everything went wrong with my complete inability to enjoy the 'table french red wine', inspite of Mr Naqshband perseverence in trying to teach me the finer flavours of the palate. Later on we argued on the recipe of the 'Lamb' dish on the Menu..both of us were vehement on getting it right ! Many would agree it was not a very good start for business, but he did enjoy his evening.
In 1993 when we arrived in Dharamsala (HP) India, I sent him my first PR letter promoting Dharamsala. To our utter delight, he made his FAM program for Dharamsala, Chamba & Bharmour at our behest. It was four day hectic trip, in which our youthful enthusiasm blended with his mature experience in planning, tour programs in our Himalayan region. He was adamant that I should use my writing skills for promoting new destinations and for my husband Arvind, it was a brand new chapter on 'learning'.
The first few years saw business take a high, with Sita World Travels and us working together. Alas ! with the Tide of Time taking over, we were busy with our own business commitments and our business association halted at Le Passage to India. We did try to renew this chapter again, by giving our business to Le Passage in 2007/08, but in any Trade Association if there is no mutual benefit , it dies its own death. Our association with him lost its lustre with no business returns. The last we met him.. just a frail uncomfortable 'hello'!
There was much we would have liked to share with him in this last memory. A word of 'thank you' for getting me back to writing with my 'Losar-Tibetan New Year' article on his 'Indrama', Travel Magazine 1995,..A special feeling of gratitude from both of us, for that 'special day' with him in Dharamsala when his confidence in us could give us the 'vision' to pursue our dreams. Out of the many recipes he sent to us, we will miss his company, in sharing a meal with him at our home, 'Vidya Niwas'!
..Today, our vision of India as an Inbound Tourism Destination, is far beyond the geometrical lines of "The Golden Triangle". We see it as a Journey of the Self, but the old fashioned Industry of hard endeavour and personal discipline, which we learnt from him, will always be our most efficient, reliable 'Travel Guide"!
..In fond memory, enjoy one of his scripted favourite recipe..May Allah the Almighty grant him peace and a journey ahead !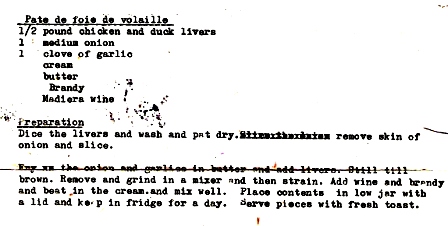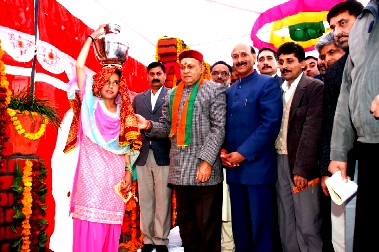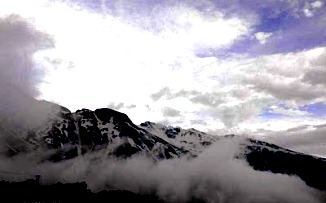 News Shimla : 'Water Management', Himachal, 2010 !", North India Online News.
News Shimla : 'Himalayan Water Development' 2010, Dharamsala (HP)!, March 07, 2010.
The snow peaks of Himachal, bidding farewell to winter snowfall, welcome the Spring blossoms in the Valley. Gushing natural streams and sudden monsoon showers, are the highlight of the season, before the green-terrace fields get ready for the harvest. The Govt. of Himachal Pradesh is trying to better, the irrigation facilities for the farmers. In this endeavour CM, Prof. PK Dhumal on his recent trip to Costa Rica has learned and shared, Watershed Management Technology, in keeping with the Integrated Mountain Ecology of the Himalayas !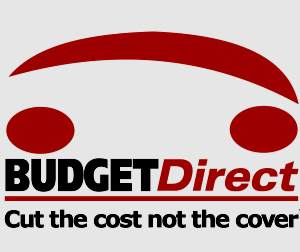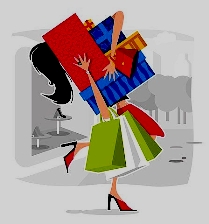 News Shimla : "Golden Goose Budget, 2010 !", North India Online News.
News Shimla : 'Himachal Budget' 2010, Dharamsala (HP)!, March 04, 2010.
'Budget' is as old a word as 'history'..We budget on everything in the 21st century..not even a word or an emotion can be shared without first measuring the result. Truelly, the word 'budget' is a Household BUZZ !
The Himachal Budget session for 2010, started in Shimla with the CM of Himachal, Prof. PK Dhumal chairing the occasion. The Governor Smt. Urmila Singh emphasized the need for sustainable economic growth for the Himalayan state. Top professionals coming from any stream of economy, are without doubt 'The Golden Goose' of the Globe, today. Any budget, which can provide a conducive environment offering growth oriented opportunities to all professionals small or big..holds the 'key to the future'. Any Nation, which caters to the interest of the 'common man', will surely be the Vision 2010, for Tomorrow !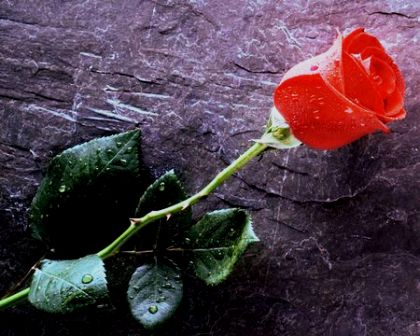 News Shimla : India Tour..'Slate n' Rose',2010 !", North India Online News.
'Floral India', Dharamsala, 2010 !, February 27, 2010.
There is something 'special' in a blooming rose-bud on rain-washed slate with Himalayan sun-rays kissing them,..almost like the elusive romance between a dew-drop and hope. Anything can warm the Human Heart, but none can fill it up with the fragnance of Human sentiments..as Flowers can !
We remember 'red roses' on first dates, sometimes on stumbling apologies of broken hearts,..but most memorable are gushing fields of prim-roses and sunflowers which embroider the Mighty Himalayas, as if they were Gods design from Heaven itself !!
For Landscaping a 'Floral INDIA'...Click the Graphic Below !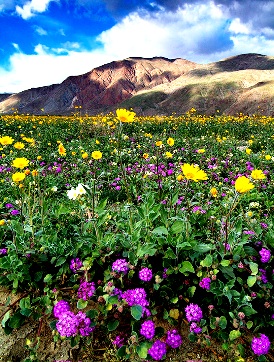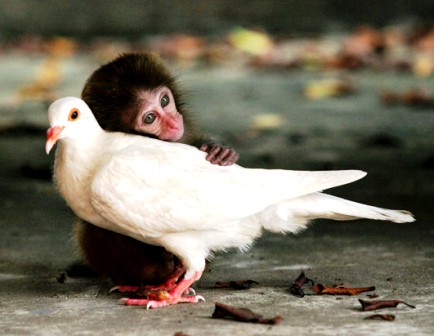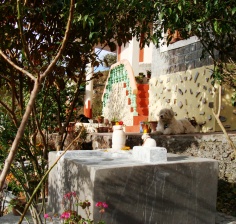 News Shimla : India Tour..'Wine of all Seasons'!..Stories of the Heart, 2010 !", North India Online News.
'It is to Strangers we tell our best Stories..!', Dharamsala, 2010 !, February 26, 2010.
Many seasons ago, when the human heart loved in careless abandon, the stories of Gods & Men alike, taught us Wisdom. Our Spiritually Energizing Holidays, takes you on a Vacation of the Human Soul, in Ancient India.
Living in the cold Himalayas of Kailash Parvat, Lord Shiva was asked by His consort 'Sati', to visit her parent's home to attend the 'Maha-Yagya, (Prayer Ceremony). Lord Shiva in deep meditation, opened His eyes, smiled and advised His beloved not to attend the Ceremony, since they were not invited. But 'Sati', caught in the intensity of her emotional bondage with her parents, could not see reason and suffered in the end, by her self-immolation in the sacred fire of the Yagya. Lord Krishna defied 'all blood bondage' in his deep affection for His surrogate Mother 'Yashodhara'. The 'Spiritual Love' of Radhe-Krishna was, beyond the norms of social boundaries. 'Jesus Christ' himself, was betrayed by no other than His own disciple!
..The Lesson of Life, that Love in all its Power of the Divine, must come from the Heart and the Soul. A genuine relationship knows no manipulation. With its heart-warming concern, it is truelly the 'Wine of all Seasons'. It can tide you over, the worst Storms of your Life ! Bad relationships are like a disease, which have to be treated according to what they deserve. In our own lives, many times we have difficulties in facing the 'Truth'. It is good to remember, for every one person who shuns your 'dreams', they are many who will treasure your 'smile'!
Almost fifteen years ago, we took a difficult decision of moving out of Arvind's parent's home in Dharamsala. With more than a decade in Nepal, staying independently, the one year we spent in Dharamsala with them, could not repair the bond of the umbilical cord. Except for a 'rare hello'..there is nothing in this bondage. However we have found our 'healing' , in the many new 'relationships', dear to our heart. As life goes on almost all of us lose many old friends, associates and kith n' kins..relationships, which could not perhaps, bear the Storms of Time !!
It is important to teach our 'young' the importance of fostering 'positive' relationships of the heart around them. Every time you are lonely, close your eyes..look deep inside and within your own 'Spirituality', you will discover your 'Best Friend', who will guide you through 'thick n' thin' !!
PS: This Blog is dedicated to our favourite Leonard Cohen's lyric.."Sisters of Mercy"..!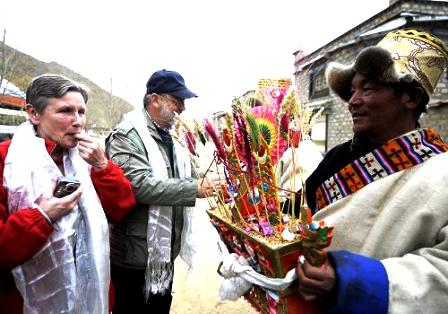 News Shimla : " HIMALAYAS..Sky Kissing 'Shangrila..TIBET', 2010 !", North India Online News.
News Shimla : 'Himalayan Tourism', Dharamsala, 2010 !, February 22, 2010.
In an effort to improve Trade and Tourism in the Sky-Kissing 'Shangrila' of the World..TIBET, the Nepal Tourism Board and Tibet Tourism Administration have decided to resume the 'BUS' service between the two Himalayan Capitals..Kathmandu & Lhasa. Snow permitting this service should start before the opening of the Spring Season to Tibet.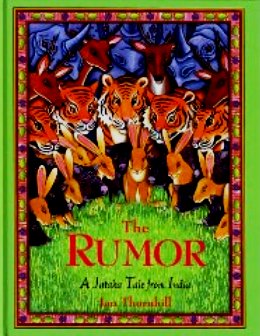 News Shimla : " India Tour..Come to me and I will give to you the Wisdom of the Ages, 2010 !", North India Online News.
News Shimla :'Wisdom Tales of India', Dharamsala, 2010 !, February 21, 2010.
Today, is a strange Era..it takes us to our past and questions the 'vision' of the future. Our 'Spiritually Energizing Holidays', promote a 21st century 'Lifestyle' for today. We would find much of these holidays in what we have learnt from our own lives..a spark of Divinity mingled with Street-Smart Spirituality..the Mantra of Success for the Young.
Duddubha Jataka: The Sound the Hare Heard..?!
One morning some 'monks' while on their alms round questioned the austerities being practised by some 'sadhus' of different sects.Some of them were naked and lying on thorns. Others sat around a blazing fire under the burning sun. In the evening they asked the Enlightened 'Buddha', the virtues of these practices!
The 'Buddha' answered, "No, monks, there is neither virtue nor any special merit in them. When they are examined and tested, they are like the many stories, which have the 'Lesson of Life' in them..Like the Sound & the Noise Story of the Hare..
..Long, long ago a hare lived in a grove beneath a palm sapling at the foot of a belli tree. One day he thought, "If this earth were destroyed, what would become of me?" At that very instant a ripe belli fruit happened to fall and hit a palm leaf making a loud "THUD!" Startled by this sound, the hare leapt to his feet and cried, "The earth is collapsing!" He immediately fled, without even glancing back.
Another hare, seeing him race past as if for his very life, asked, "What's wrong?" and started running, too. "Don't ask!" panted the first. This frightened the second hare even more, and he sprinted to keep up.
"What's wrong?" he shouted again. Pausing for just a moment, the first hare cried, "The earth is breaking up!" At this, the two of them bolted off together. Their fear was infectious, until all the hares and the animals of the great forest joined the commotion and fled.
When the 'Lion' saw this headlong stampede of animals and heard the cause of their flight, he thought, "The earth is certainly not coming to an end. There must have been some sound which they misunderstood. If I don't act quickly they will be killed." He quickly got in front of them and roared. At the sound of his mighty voice the animals stopped in their tracks. When questioned they all answered, "The Earth is collasping !!"
"Who saw it collapsing?" he asked.
"The elephants know all about it," some animals replied.
When he asked the elephants, they said, "We don't know. The tigers know." The tigers said, "The rhinoceroses know." The rhinoceroses said, "The wild oxen know." The wild oxen said, "The buffaloes know." The buffaloes said, "The elk know." The elk said, "The boars know." The boars said, "The deer know." The deer said, "We don't know. The hares know."
When he asked the hares, they pointed to one particular hare and said, "This one told us." The lion asked him, "Is it true, sir, that the earth is breaking up?" "Yes, sir, I saw it," said the hare.
"Where were you when you saw it?" "In the forest in a palm grove mixed with belli trees. I was lying there under a palm at the foot of a belli tree, thinking, 'If this earth were destroyed, what would become of me?' At that very moment I heard the sound of the earth breaking up and I fled."
From this explanation, the lion realized exactly what had really happened, but he wanted to verify his conclusions and demonstrate 'the Truth' to the other animals. Placing the hare on his tawny back, he raced with great speed back to that grove. He soon realised the sound the hare had heard was of the belli fruit falling on the palm leaf. He explained this to the animals and life went back to routine, in the Great Forest.
At the conclusion of the story, the Buddha identified the Birth: "At that time, I myself was the lion."
Moral of the Story.." Always go beyond, what you hear and do a Reality Check, before coming to any conclusions !"
..At a Time when Life can make an interesting 'Take' on 'Reel', it is important we teach our children to Look and Listen to ALL, but take their own decisions. Beyond Sight n' Sound, lies the Realm of the Heart, which can detect deception in any relationship. Nurture your natural ability to 'Find out the TRUTH, in any situation. We were surprised one day when a visiting friend assumed we had a fleet of vehicles in our Tour Business. The truth being due to paucity of 'funds' and just putting things together in the last three and a half years, we are still stuck with our 16 year old 'Maruti Van'! She thought for business reasons we were travelling around the globe ?? ..but the 'TRUTH' is, we are currently dependent only on our website..for reaching out to the World. We have not attended any International and National Travel & Hospitality Events, for the last few years. Truelly, there is much beyond 'impressions' and 'images', in this Era of Technology and Growth !
"There is much in the Window..and Less in the Room!"
..His Holiness, the Dalai Lama, 2010.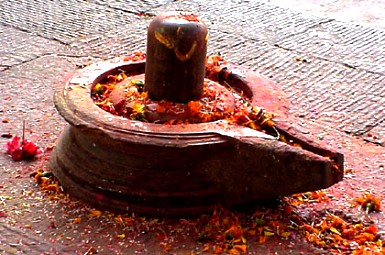 News Shimla : " The Blessings of Lord SHIVA, 2010 !", North India Online News.
News Shimla : Memorable 'Shiva-Ratri', Dharamsala, 2010 !, February 16, 2010.
Whether it was the chill from the 'Kailash Himalayas',..Abode of Lord Shiva or the Holy Blessings of the Celestial Couple, 'Shiva-Ratri', 12th February, 2010 was a cold winter morning. It will always be a 'memorable day' in our lives, as we established the sacred 'Shiva-Lingam' in the garden of our home 'Vidya Niwas', under the 'guava' tree, which we had planted together. There were no friends and kith n' kins, just the silence of our bond and the 'vedic mantras' of the learned 'brahmin' !
After the 'havan' (Fire Puja), there was sunshine..the chirping of birds all around, our pets and the sweet fragnance of burning incense. The next few days were spent at home, busy in our work..reading the ancient lore of Lord Shiva. We were surprised to discover the communion of the Gods with the Nature and Animals..these moments of auspicious 'learning', will always stay with us !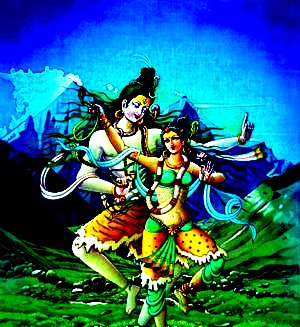 News Shimla : " The Dance of Lord Shiva & Devi Parvati, 2010 !", North India Online News.
'Happy Valentine ', Dharamsala, 2010 !, February 14, 2010.
Seeing through the Eyes of Lord Shiva...
With the Blessings of the Holy Couple..Lord Shiva & Devi Parvati, incorporated in their flowing dance form..A Deep Spiritual Love, which existed in the past, exists in the present today and will still exist in the future, beyond the Mighty Kailash HIMALAYAS..brings in the Peace Message..A message of Love & Compassion for ALL!
No wonder 2010, has been blessed by the Celestial Planets, Gods & Goddesses..,Surya Dev, Chandra Dev, Varun Dev, Agni Dev, Mata 'Ganga' and Goddess 'Saraswati', who have given to this 'ignorant world' their celestial light of 'GYAN-VIDYA', the Golden 'Mantra of Livin'g in this 21st century and ahead.
This is the Lunar year of the TIGERS..aggressive, intelligent and above all, The Lord of the Jungle ! Animals represent 'Loyalty' and the Unique Gift of Love, which is not preconditional !
'Valentine Day' changes as we grow old. For Sangeeta and me it is a day of compassion for the animals we have in our Home, the plants we grow in our garden and a day for 'compassion'!
So on this auspicious day, we give you the Guru Mantra..the Four 'Ls' of Life.." LOOK..LEARN..LOVE..LIVE & LET LIVE !"
*Wishing ALL our Global Friends across the Universe.."HAPPY VALENTINE DAY "..May Lord Shiva bring in Peace, Joy and Growth in everybody's Life because, 'Life is worth Living' !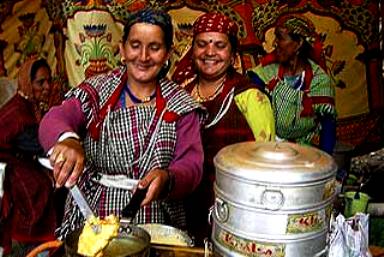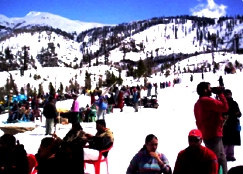 News Shimla : " A Warm Winter in Manali, 2010 !", North India Online News.
News Shimla: 'Winter Carnival', Manali, 2010 !, February 08, 2010.
The winter chill came in two days back. Feb 07-08, saw Dharamsala, covered with snow in the mountains and rain in the hills. Transparent water drops glistening on the pine needles, a typical winter day in the Himalayas..! There was no better place, than home and we spent these two days, watching old movie classics, "Where Eagles Dare" and "Cleopatra"..hot food was obviously a priority, with 'spicy' pakoras and grilled chicken, to lace up our 'family' tete-a-tete !
The Weather Gods have definitely given their nod to the "Manali Winter Carnival" from February 07-11th, 2010 in Himachal Pradesh, India. We wish all the participants, an enjoyable 'Snow Gala Extravaganza' !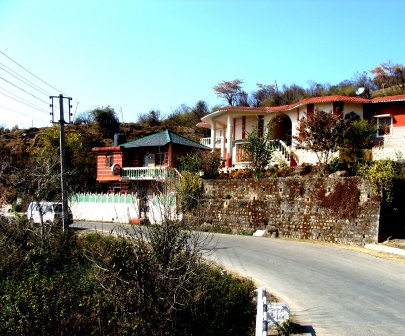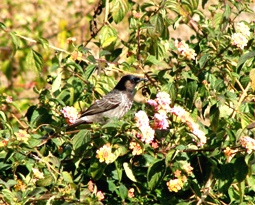 News Shimla : 'Vidya Niwas'(Jan 04,2010), Faith..a Revered Shrine ! 2010 !, North India 2010.
"Spark of Divinity" 2010 !, February 05, 2010.
January, 2010...was a bit desolate, with scarce BIZ for Dharamsala Tours & Travels and no guests n friends to cheer us. Such is life..February seems no better!. We are missing our friends and business, which normally keeps the adrenaline flowing at our home 'Vidya Niwas'. With nothing to keep us busy, we decided to do a bit of 'spring cleaning' in the first week of this month.
Tending to our Garden and clearing the winter leaves, we heard a strange sound..it was a bird stranger visiting our home. As we were trying to identify this visitor, it brought back memories of a cold winter day in Jan, 2005. Building our home was an uphill task in itself and we had just shifted in our new home..when a similar visitor was with us with a hurt wing. We tended it for a few days before it said 'goodbye'. We believed it was the same bird..as there is so little to define the 'real' and the 'un-real'. With what faith the little bird stayed with us on that cold day..we do not know because, all those who pray at this revered shrine of faith, ask no questions !
The open stretch of green fields, the silent hills around us, look at us expectantly ! 'Vidya Niwas'..the House of Knowledge as it is of now, is part of a far bigger Dream. When the auspicious fortune calendar foretells..we will share this Himalayan vision with the World. With the limited resources we have..we do not know when it will happen. When it does happen, the Gods will be witness to this International Human Endeavour. Till then..we wait for the Spark of Divinity to be awakened, which we do believe, exists in all of us !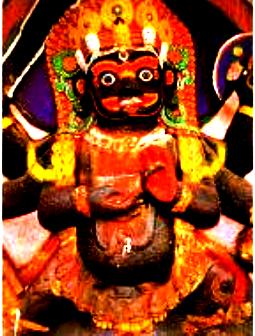 News Shimla : Lord Bhairav..God of the Spiritual World 2010 !, North India 2010.
News Shimla : Ancient Shetaleshwar Bhairav temple, Srinagar !, February 03, 2010.
The Shetaleshwar Bhairav temple, located on the banks of Jhelum river in the old Srinagar city, was re-opened here, after two decades for devotees, on the occasion of 'Basant Panchmi'. The whole local community gathered together to help and resurrect this ancient faith in the goodness of the Almighty.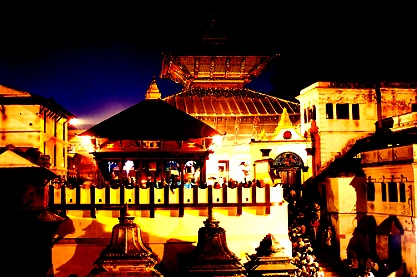 News Shimla : Celebrating 'Shiva' in the Himalayas of Nepal..Pashupatinath Temple, KTM, Nepal 2010 !, North India 2010.
News Shimla: 'Shivaratri' Nepal !, February 01, 2010.
Maha Shivaratri Kathmandu, Nepal
This popular festival is dedicated to Lord Shiva and celebrated by Hindus all over the world. In the Himalayas of India & Nepal, the Legend of 'Lord Shiva' sees light on this Festival, as his devotees gather in huge numbers in all the popular shrines of 'Shiva'. Maha Shivaratri is celebrated in Nepal at the Pashupati Temple in Kathmandu. This is an incredible spectacle, with devotees paying tribute to Lord Shiva by smearing their bodies in ashes and praying until they fall into a meditative state. The festival falls on the moonless night of the month of Phalguna and prayers and ceremonies continue late into the night. In the state of Himachal Pradesh the town of 'Mandi' is festive with the pantheon of Gods & Goddesses on this auspiciuos occasion, 12th February, 2010 !
Dharamsala,Shimla News: Village BUZZ, Dharamsala, February 01, 2010.
The small village of Jhuul, in Dharamsala was visited by elected cabinet esteemed of the HP Govt and administrative officials, to address the grievances of the village community. Better basic amenities,health care and sanitation were the topics of review.
Dharamsala News..For more India News..Click Here !
---