Dharamshala News, " I Dare to Dream..OBAMA,Dalai Lama, India News, Eco Tourism !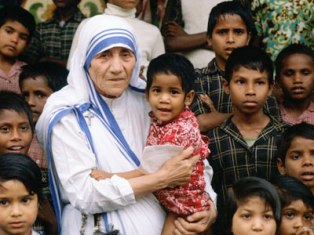 Dharamshala News.."Approach LOVE and COOKING with reckless ABANDON !!"
..His Holiness the 14th Dalai Lama.

For More News on India Update...CLICK HERE !!
---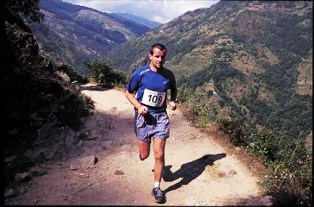 Dharamshala India News: Republic Day Himalayan Marathon 2009 , Dharamsala, 28th January, 2009.!
The Republic Day Marathon was flagged off from Chowgan ground in Nahan. Children and all people young and old participated in this occasion creating harmony, peace for the future development of the country.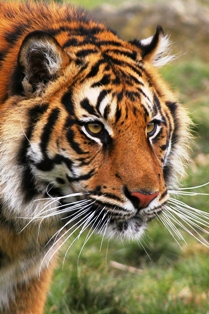 Dharamshala News: Tiger Habitat 2009 , Dharamsala, 27th January, 2009.!
The Wildlife authorities with the Union Ministry of Environment and Forest are keen on developing a 'Tiger Reserve' and creating a habitat to attract Tigers in the Rajaji National Park, Simbalwara Sanctuary and the Kalesar region which falls in the three regions of Uttrakhand, Himachal Pradesh and Haryana. Herds of wild Elephants are already visiting Simbalwara and Tiger pugs have also been sighted.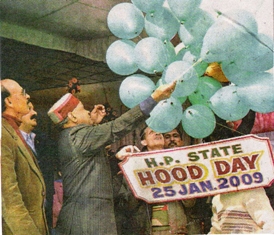 Wishing Everyone "Happy Republic Day, 2009 (26th Jan, 2009)
Dharamshala: Himachal Pradesh Statehood Day 2009 , Dharamsala, 25th January, 2009.!
Himachal Pradesh celebrated the Himachal Statehood Day 2009. The Govt. wished all the people well and a growth oriented year 2009.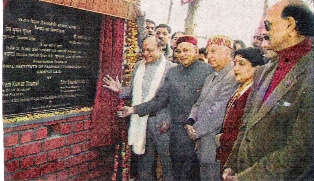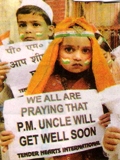 Winds of Change..Fashion Technology in the Himalayas.
Dharamshala India News: Fashion Technology in Kangra, Dharamsala, 25th January, 2008.!
In the Himalayan state of Himachal Pradesh primarily rural in nature, the Winds of Change can be felt by all, more commendable is the special effort being put to make this urban development environment friendly and economically sustainable. The foundation stone for the National Institute of Fashion Technology was laid by the CM Prof PK Dhumal and Union Textile Minister SS Vaghela. A special department for developing organic vegetable dyes is also being setup.
Dharamshala News: Water Scheme in Pihri Village near Dharamsala, Dharamsala, 25th January, 2008.!
While Himachal is marching ahead with change at its doorstep..it is noticable that the seasoned wisdom of ancient traditions is being uitilised to bring forward this change. The small village of Pihri was recently visited by the CM Prof PK Dhumal where the people have been suffering from scarcity of water from a long time, the Irrigation Dept. is now introducing the Rain Water Harvesting Scheme which will bring relief to the village locals.
Dharamshala News : "Get Well Soon "!
We wish the Prime Minister of India, Shri. Manmohan Singh a speedy recovery from his recent heart surgery and good health for the future.
.." To bring about a change we will first need to discipline our own personal conduct !"..Shri LK Advani, Veteran Politician, BJP : NDTV Lifetime Achievement Award, 2008.
Dharamshala News..For More on Winds of Change INDIA..Click HERE !!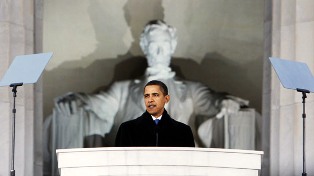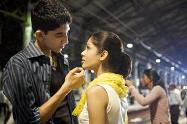 " I dare to Dream "..President Barack Obama of USA.
Dharamshala News: Dare to Dream, President Barack OBAMA 2009, 22nd January, 2009.!
..Not that the sheer genius of AR Rehman was ever questionable, it was heart warming to see India making it to the Golden Globe Award and the Oscar nominations. 'Slumdog Millionaire', is a beautiful sensitive portrayal of the indomitable 'Human Spirit' which can conquer all evils, including poverty...It would be foolish to limit this to just India, Mumbai the City of Dreams, since poverty is a worldwide phenomena today. In my personal file, I will always remember this celluliod experience as, " I Dare to Dream"!
Dreams, can touch everyone's life, while 'Hope' tiptowing on ahead, sees first the Sun arise...the foolish, the wise, the rich, the poor, Dogs and Human Beings, alike can all afford to 'Dream'!. I dream of giving to the World my 'Spiritually Energizing Holidays', which can awake the 'human spirit' to realising, the God within themselves and becoming responsible Global Citizens !
Let us all be in 'Unity' today with President Barack Obama, America's Dream Come True, ushering in 'Hope' and the fearless 'Vision' of the Young...Let us go one step further and start 're-building' a Universe, which can give 'Equal Opportunity' and Promise 'Economic Prosperity' to All. Iam very sure in my mind, more so in my Heart, that not only India, but all great Nations of the World will be together, in giving to our children the universal Anthem of Peace, which can only be created by the sheer genius of 'Human Endeavour' and 'Good Humanity'.
It is going to take time, some sacrifices, coupled with the insatiable passion of those who have loved, but there is no reason why each one of us cannot say, " I Dare to Dream" !
" After all faith in itself, I believe is the best virtue of the Human Heart !! "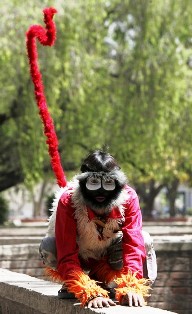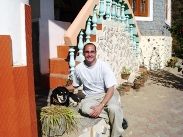 'Behroopiya'(disguise) Tradition in Himachal Pradesh !
Dharamshala News: 'Atithi Devo Bhava' - Smt. Ambika Soni,Himachal 2009, 14th January, 2009.!
" I promise to remember in prayer all those who come to my land and home. "
From time immemorial we believe 'Atithi Devo Bhava'..where we treat our Guests as God. To increase Tourism in the country during the Global Meltdown, it is our endeavour to promote India as a spiritual, healing and cultural green destination.
...Smt. Ambika Soni , Tourism Minister of India.
In the state of Himachal Pradesh there is a unique tradition of 'Behroopiyas'! These were the days when the glory of the Indian TV serials had just been launched..among the popular soap box was 'Chandrakanta'. My first encounter with a 'behroopiya' was in the streets of Mata Chintpurni Temple where a whip cracking 'Krur Singh' came towards us..which made my little daughter gulp her milk bottle in a ziffy ! It is a unigue tradition of disguises and many a time you will be entertained in the streets by sauntering Napoleon or a red faced jumping Hanuman !
Dharamshala News: Academic & Economic Growth ,Himachal 2009, 14th January, 2009.!
The Govt. of Himachal Pradesh with the cooperation of the Govt of India is working in tandem with the needs of the Himalayan people for economic and academic growth in the state. They are proposing many Hospitality and Educational Institutes like the Central University..Food & Craft Institute..Hospitality & training Centers, in may parts of Himachal Pradesh as per the availability of estate, environmental needs of the projects.
" A real oasis from the hustle and bustle of big city India.."..David in Vidya Niwas, Dharamsala (HP) India.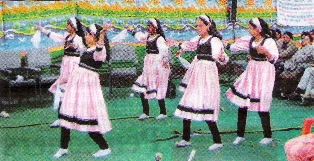 Dharamshala News: Deaf & Dumb Day, Louis Braille,Himachal 2009, 06th January, 2009.!
At Sundernagar, a state level function remembering Louis Braille, the 200 anniversary was held for the Deaf and Dumb. The Govt. of Himachal Pradesh is committed to the betterment of the disable persons in the state.
Dharamsala News: Night Landing for Himachal Airports,Himachal 2009, 05th January, 2009.!
Night landing facility for the three airports in Himachal in Shimla, Kullu and Kangra (Gaggal)will soon start from March, 2009. This will facilitate tourism in the Himalayan state.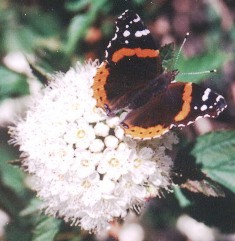 Dharamshala News: Himachal Environment Master Plan 2009, 03rd January, 2009.!
"The true, tremendous power of Democracy can only be felt, when the Government, selected by the People, can walk hand in hand with the People, for the prosperous growth of the community. It is only then, it becomes a representative of a multiple large section of society."...Sangeeta Gurung.
In true spirit for a Green Himachal, the Govt. of Himachal Pradesh, one of the first states in India, recognized internationally for its efforts in acquiring 'carbon neutrality', has formulated a new 'Environment Master Plan'. The participation of the people in creating and developing environment conservation and awareness will be the key to success of the State.
How we can help as a global community:
**Contributing to the 'Environment Fund' at the Forest & Environment Department.
**School-level education and training for Environmental Issues.
**Rain Water Harvesting and Ground Water Management for all projects and commercial investments.
**Reduce Carbon Green House Emissions, by responsible use of Energy in every home.
**Cooperation of all Local Village Panchayats and the community, for formulation of forest fire squads, natural calamity & disaster management teams, along with tree and herbal plantation and drive against irrregular and unscientific felling of trees and mining.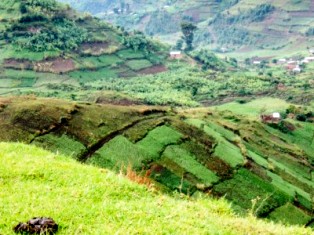 "That which gives us life is an Universal Treasure!"
Dharamshala News: Simply GREEN HIMACHAL,2009 , 31st December, 2008.!
"As a noble being, recognises the kindness of a sentient Mother, So the Earth..the Universal Mother, which nutures all Equally.. should be regarded with Affection and Care." ...His Holiness, the Dalai Lama.
**Spiritually Energizing Holidays, 2009.."Rustle of the Leaves", Himachal Pradesh, INDIA.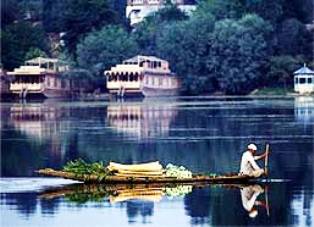 Dharamshala News: Election Spotlight...Kashmir, 29th December, 2008.!
Peace being the New Year's Mantra and the most relevant need of the day, it is important for any political administrative agenda to become the 'Voice of the Common Man' and the aspiration of all the communities living in our country. In the aftermath of the Mumbai terror attacks, the people of Jammu & Kashmir have shown great strength and resolve towards National Integration, by defying all odds and coming out to 'Vote' in record numbers.
We wish this beautiful Himalayan Valley, its people and the newly elected Govt....Peace, Harmony and Economic Growth.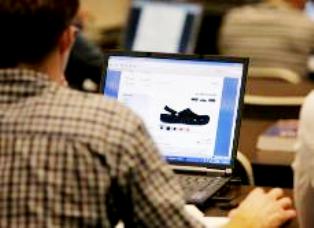 Dharamshala News: E-Samadhan..People to Govt Contact, Dharamsala, 28th December, 2008.!
For complete transparency and speedy redressal of the people's grievances and moniteering right from the top to the grass root level the Himachal Govt. has opened a new portal called the 'E-Samadhan'. Chief Minister Prof. PK Dhumal said that this will bring direct communication with the public and the Government is committed to provide efficient, responsive and people friendly administration.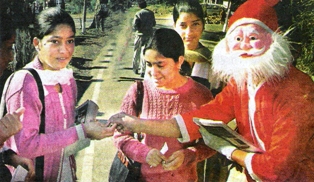 Dharamshala News: Merry XMAS, Dharamsala, 25th December, 2008.!
The Himalayan State of Himachal Pradesh celebrated a Green Christmas with a message from the Govt..."We must try to make Himachal a Carbon Neutral State and try to reduce Green House Gas emissions." ( Prof. PK Dhumal- Chief Minister ).
Green Drives of the State with people participation: **Promoting CFL- as Energy Saving Instruments. **Promoting run-off-river projects. **Afforestration and Forest Fire Prevention. **Rain water Harvesting & Create Environment Fund & Awareness. **Clean Roads and Disciplined Work Schedules.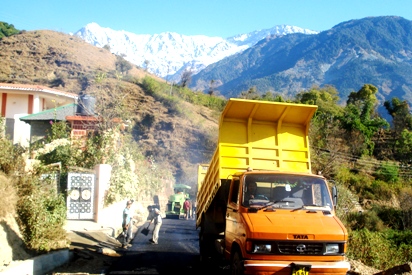 Dharamshala News: Early Morning PWD Road Works, Dharamsala , 25th December, 2008.!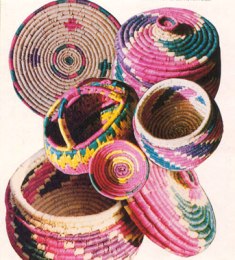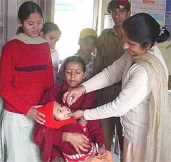 Dharamshala News: Himachal Crafts to go Global, 23rd December, 2008.!
The Himachal Govt. plans to market the famous handicrafts of the Himalayan state of Himachal Pradesh in the international platform by patenting of certain hill crafts like 'Chamba Rumal' and branding other crafts.
Dharamshala News: Himachal Polio Drive, 2008, 21st December, 2008.!
The entire state of Himachal Pradesh went on the Polio Drive campaign where over 12.59 lakhs households were covered. The CM of Himachal, Prof. PK Dhumal said, all steps would be taken to make 'Himachal'..a Polio-Free state.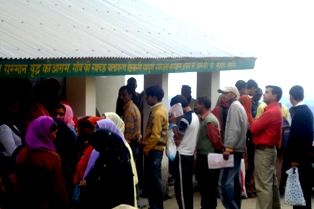 Dharamshala News: CFL Bulbs Distribution in Himachal Pradesh, 18th December, 2008.!
The Himachal Electicity Department is distributiing the CFL Bulbs to all the villages in Himachal. The local panchayat is used as the distribution channel. This will replace the old bulbs with new energy saving ones,..a very good power conservation drive by the Government of Himachal Pradesh.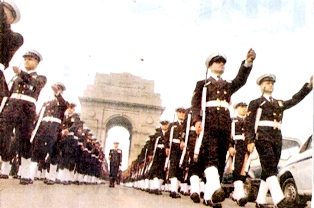 Dharamshala News: 'Vijay Diwas' celebrated in India, 17th December, 2008.!
The 37th Anniversary of Vijay Diwas was celebrated all over India. In Dharamsala, the CM of Himachal Pradesh, Prof. PK Dhumal paid floral tributes in the War Memorial Park to the 'martyrs' who laid their lives for their country India.
Dharamshala News: 'Food & Craft' Institute in Village Kandi, Dharamsala, 17th December, 2008.!
The 'Food & Craft' Institute will be made in the serene surrounds of Village Kandi in Dharamsala as per Manisha Nanda, Secretary Tourism of the Himachal Tourism Department.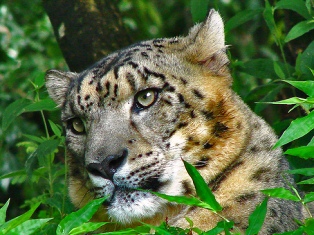 Dharamshala News: Leopard Park in Renuka, Himachal, 16th December, 2008.!
A 'Leopard Park' will be made in Renuka Lake near Nahan, in Himachal Pradesh soon so that a proper home exists for these magnificent animal..a cat of the Himalayas !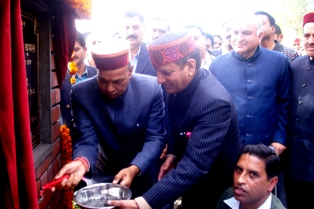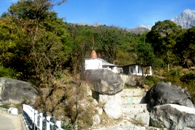 Dharamshala News: Manjhi Bridge Foundation, 15th December, 2008.!
The 100 years old Manjhi River Bridge near the Ancient Majeshwari Shiva Temple in Village Kandi, Dharamsala made history by the laying of the foundation stone for the construction of a new bridge by the CM of Himachal Pradesh, Prof. PK Dhumal. A boon for the local villagers of Kandi and Khanyara.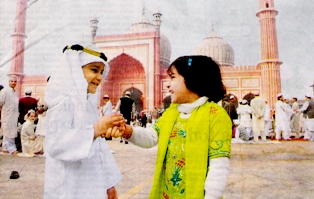 Dharamshala News: "Happy Id-Ul-Zuha", 09th December, 2008.!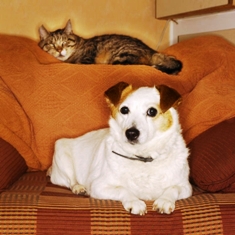 Dharamshala News: Week-End High - PET Care,2008 !, December 11, 2008, News Dharamshala India.
" Share your Knowledge, it is a way to Immortality. "
..His Holiness the Dalai Lama.
Exclusive Pet Care, requires a few essential DOs and DONTs. We all love our pet animals..especially, your Dogs & Cats.
1. Every weekend do make it a point to brush and clean your pet. Some times in Winters, coats need to be made as they feel cold.
2. If you have pet dogs in the house make sure after four months your pet is risk-free, by getting your pet innoculated with the rabies vaccine, minimum once a year or as advised by your Vet. For complete precaution, if anyone is bitten by a dog or cat, go through the complete anti-rabies injection course.
3. If your pet is showing, any symtoms of illness, show to a Vet on time. Common infection like food poisoning and scabies are curable. Also check up your pet's diet as some food ingredients, causes irritation and un-natural aggression in them. Dogs are irritable when ill or hurt so handle them very carefully, as they tend to nip or bite.
4. If there are perennial problems of disease-infected stray dogs or there are careless owners who let their dogs unattended on the roads regularly, you can report the matter to the local administration who can handle the problem.
5.This coming week-end be a good Pet Care owner and a responsible citizen by giving this information to your neighbourhood, panchayats, clubs and associations, who can help us take better care of our Pets.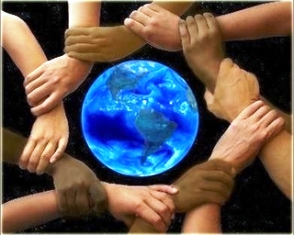 Dharamshala News: "In the Name of ALLAH Digar" ,2008 !, December 05, 2008, News Dharamshala India.
Friday Peace Prayers were held in Lucknow by the Muslim IMAMS for the victims of Terror in Mumbai.. for their healing and Eternal World Peace !
Dharamshala News: Vivekananda Hospital ,2008 !, December 05, 2008, News Dharamshala India.
The Vivekananda Hospital in Palampur is scheduled to be completed by the coming year 2009 promising better health and medical facility.