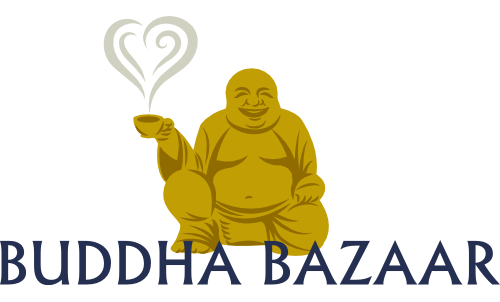 Shop for Instant Nirvana !!!
---
ITEM CODE: BUD002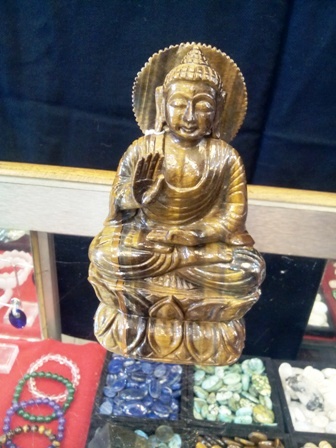 TIGER EYE BUDDHA STATUE
Product No BUD002, is the statue of Tiger Eye Blessing Buddha  (also known as Buddha of Luck) symbolizing long-life, good health and healing.
The statue is a pure precious tiger eye stone figurine, hand made and carved by Buddhist artist.
The Buddha is shown with his upraised palm in a  Blessing Mudra; blessing the universe for long life and prosperity.
He is shown on lotus seat with a hand-crafted tibetan buddha crown.
Product Description:
ITEM CODE: BUD002
LUCKY TIGER EYE BUDDHA STATUE
*Gold plated bronze figurine hand made and carved*
Height: 06 inches, Length: 03 inches.
Price: INR 30,000. (including shipping/delivery charges)
Shipping Time: Fifteen days to One month.
Gift included: Healing Incense
*Use the currency converter to view this price in your local currency.*
---

---