Dharamsala Time, TimeDharamshala, What time is it in Dharamsala, GMT,Indian Standard Time,time Difference in Dharamsala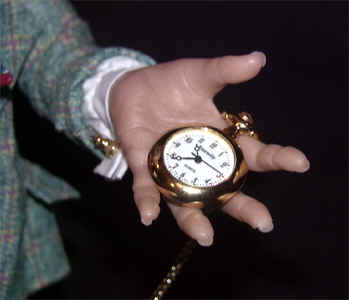 Dharamsala Time..Time Zone India,India Time, How to spend your time in Dharamshala
Dharamsala Time
What is the Dharamsala time..? For finding out what time is it, the above ticking clock should be your good guide. Dharamshala India follows the clock of the Indian Standard Time. The time difference in Dharamsala is the same as India time anywhere in India. The time zone India should invariably be able to reflect the time in Dharamshala if you are in any part of India. 
Dharamshala India is situated in North India. Indian Standard time is ahead than GMT by 05 hours 30 minutes. Time Dharamsala will also reflect the same difference.  
How to spend your time in Dharamsala..? Plan out your program for your India time holiday well in advance..as they say..'Time well utilized is a vaulable virtue of a good holiday in Dharamshala India..! 
Pls find below some countries time difference with India time..
Time Difference to major World Cities
Los Angeles-13.5 hours, Mexico City-11.5 hours, New York-10.5 hours, São Paulo-7.5 hours, London-5.5 hours, Berlin, Frankfurt, Paris, Madrid, Roma -4.5 hours, Hong Kong+2.5 hours, Tokyo+3.5 hours, Sydney+5.5 hours
As Indian Standard Time is similar to Dharamshala time, you can judge what time is it in Dharamsala by seeing the time zone difference..!
Dharamsala Time...What to see..?

Dharamshala is a city in ther Kangra valley of Himachal Pradesh in India. Dharamsala India is surrounded by cedar and pine trees. It has some interesting global suburbs  Kotwali Bazaar ( the main market). Kacchari Adda ( Goverement offices, court, post office and police station), Dari, Kandi and Khanyara are the man important villages of rural Dharamsala.
The village of McLeodGanj, lying in the upper reaches, is known worldwide for the presence of the Dalai Lama. On 29 April 1959, the 14th Dalai Lama (Tenzin Gyatso) established the Tibetan exile administration in the north Indian hill station of Mussoorie. In May 1960, the Central Tibetan Administration (CTA) was moved to Dharamshala.
Dharamshala is the centre of the Tibetan exile world in India. Following the 1959 Tibetan uprising there was an influx of Tibetan refugees who followed the 14th Dalai Lama. His presence and the Tibetan population has made Dharamshala a popular destination for Indian and foreign tourists, including students studying Tibet.
One of the main attractions of Dharamshala is Triund hill. Jewel of Dharamshala, Triund is one day trek at the upper reaches of McLeodGanj, about 9 km from McLeodGanj.
---
Dharamsala Time...What to see..?

---
From Dharamsala Time, Go to Home page..Click here..!
---