Dharamsala Guide,Dalai Lama Temple,Dharamshala Mcleodganj,Tibetan Children Village,Norbulingka,Chinmaya Ashram,Chamunda Temple,Jwalamukhi,Dharamsala OM India !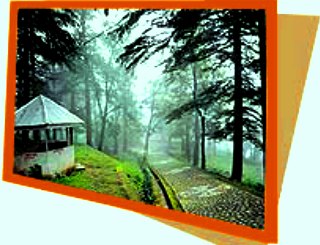 Dharamsala Guide, Archive 01, 2011..Click the Graphic above !

Taj Mahal India..Dharamshala News..Archives 2010.. Click Here !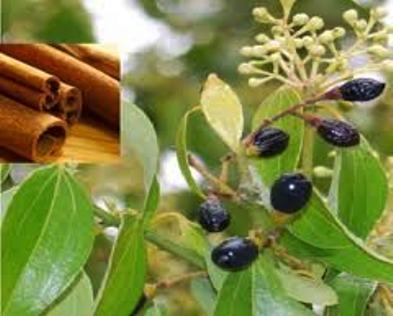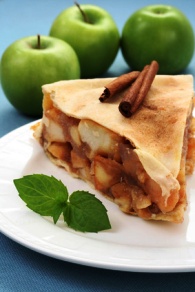 Dharamsala Guide: " The Song of Solomon !", 2011.
India News.."Golden Apples n Orange Peels !" , From Dharamshala, 09th April, 2011.
Once upon a time, there was a girl child who lived in a small coastal village, of Ancient India. One day, when the church bells were tolling and the village were attending the Sunday mass..the little girl disappeared, from the choir team. Missing her melodious note, the village went rampant searching for her in the deep green forest..
..With the last rays of Dusk, touching the skies the family returned, sad n crestfallen to their farm home. They then heard, the sweet lyrics of the 'Solomon Song', near their only surviving coppiced 'cinnamon tree'. They found their little girl sitting, in prayer..a picture of 'child faith'. She said." Like Jesus, the cinnamon tree would find its salvation after it has been cut again n again, for its bark to spread, its fragnance in mankind..
..For many timeless Dawns..the cinnamon, has travelled many long miles from the sweet secret of the Mediterranean to the Coasts of South East Asia. In the mountains., the Golden apple brings along with it, the season of cinnamon flavored, 'home-made' Apple pies n Puddings. Hot 'Custard Sauce', sprinkled with orange peels, poured over freshly baked 'Apple Cakes', exuding the aroma of cinnamon..a perfect dessert for a mountain tale, told by many a Dharamsala Guide !!
Dharamsala Guide, Dalai Lama News : Follow the Pine Scent ! , Archives 2009...Click Here !
---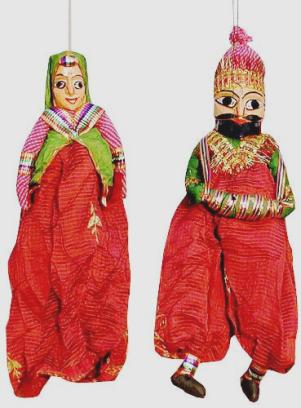 Dharamsala Guide: " Can you pull the Strings !".
Dharamsala News, " Puppetry India !", 20th July, 2011.
I love puppet shows from the childhood days of yonder..the playfulness, the manipulative skills of the fingers as invisible as the Gods above and the Spirits below..can often bring the curtains down !
The wooden dolls dancing to the tune of the Puppet maker..colorful stage settings, dramatise our day to day lives in the ancient tradition of world entertainment.
Skill and artistry, the hallmark of a big show ! Enjoy it in the fiery desert of Rajasthan.. A Brush with Color..Rajasthan..Click here !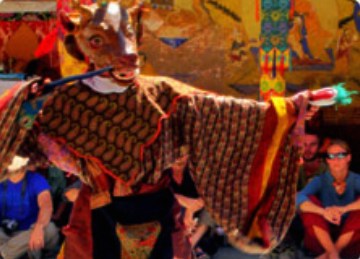 Dharamsala Guide: " Monastic Moments, where the Borders End !".
Dharamsala Mcleodganj News, " Ladakhi Opera !", 18th July, 2011.
The black & white borders, between the animal world and mankind, in actual territory or our characteristic responses, become more muted everyday.
Explore the traditional Opera of the Mountains of North India, in the daily masks we wear !
Spiritual India Guide..Jammu , Kashmir & Ladakh..Click here !
Dharamsala Guide: " Mountain Memories !".
Dharamsala Guide News, " Tibetan Duvets !", 15th July, 2011.
Every holiday is memorable for each one of us. Bring to date, with all your near n dear ones, a Himalayan trip by the gift giveaways for them, which you collected from buzzing streets n bazaars !

For Manali, Shimla , Dharamsala...Click here !


Dharamsala Guide: " A Sense of Camaraderie !".
From Dharamshala, " Sharing !", 12th July, 2011.
'Sharing' a rapport is often a silent skill of communication. This can exist between any two individuals or more..in the most trying situations or just as a bond of friendship !!
Rajasthan..! Mutual Trust in the Desert..Click Here !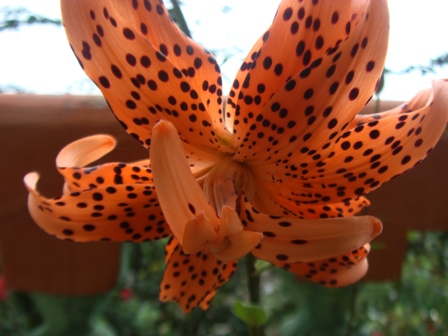 Dharamsala Guide: " Unfolding Mystery, India Travel !".
Dharamsala Guide News, " Leopard on the prowl, Dairy Notes, Sangeeta Gurung !", 11th July, 2011.
02nd July, 2011..
The many mysteries of life, can very often question all the journeys we take, sometimes of the soul and almost always of the heart. The enigma of losing pets, cancelled bookings and sudden staff disapperance, every time we want to travel, is truely as mysterious as the abrupt rain showers of Dharamsala.
Any moment in our life, however can be a 'travel of the self' ! The day was memorable for the blooming of the stray alpine flower, whose name we could not figure out and whose origin we do not know. However in its beauty there was much of life n joy which we could enjoy !
Unfolding Mystery..Day out Delhi..Click here !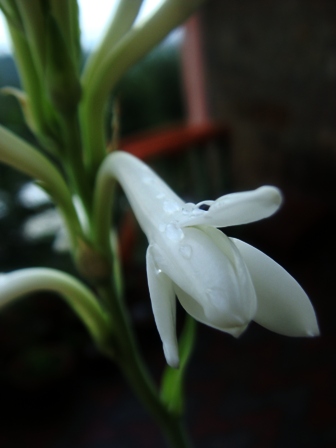 Dharamsala Guide: " Monsoon Fever !".
Dharamsala Guide News, " Monsoon !", 28th June, 2011.
Every season on its own, heralds its own audience, which welcomes it with the warmth of bloom. In India, the monsoons are fragnant with the radiance of gleaming raindrops..romancing the aura of 'rajnigandha' and 'tiger lily' !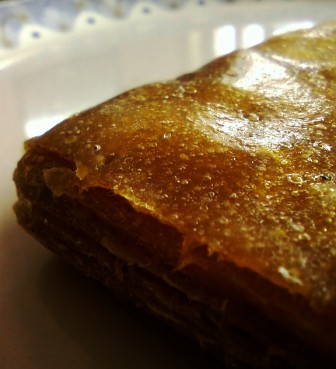 Dharamsala Guide: " Sweet n Sour Flavors !".
Dharamsala Guide News,22nd June, 2011 : " Shopping at Chamunda Temple..Dairy Notes..Sangeeta Gurung !".
21st June, 2011..The virtue of patience can best be developed in the mad craze of popular Indian shrines. Visiting the ancient Chamunda Temple after a gap of two years, was memorable in its own way. In the bedlam of pajamas, skirts, sarees..even south indian sarongs n jeans..among crying babies, jarring construction sounds of breaking stones, squealing and laughter of Indian bathers in the holy stream..there were still, so much of pleasantaries, smiles and helping hands !
After the 'darshan' and followed by lunch, we spent a few moments buying 'aam papad'..a tangy mango snack, refreshing and remniscent of childhood days !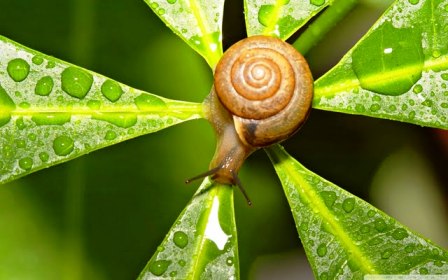 Dharamsala Guide: " A Monsoon Stroll !".
Dharamsala Guide News,16th June, 2011 : " Monsoon Blitz !".
..From sudden April showers which leave you drenched to a much awaited Monsoon in June..
Nature walks, a window to our childhood days are a delight to remember. Around every snail braving the rains, there is a story of some who go back into their shell and some who in their morning stroll, play with the rain drops on the green foilage.
We all brave the storms of our life in our own way, but courage and conviction is as permanent as the cycle of changing seasons !!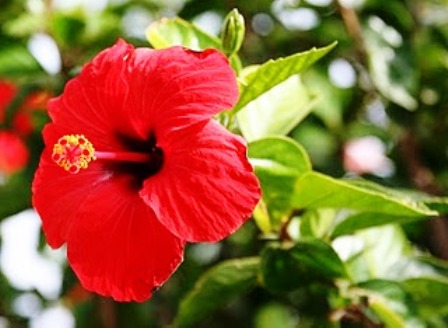 Dharamsala Guide: " An Ode to Red, 08th June, 2011 !".
Dharamsala Guide News, June 8/9, 2011 : " Dairy Notes..Sangeeta Gurung !".
08th June, 2011..
In Dharamsala, the seasons can be our doorstep to heaven..the radiant red of Hibiscus knows no time..an encounter with Eternity, not for what they are but more for what they can give to us.
Most home gardens in India are bonded with the common China rose or 'shoe flower', which very often will find its way in many a shrine or prayer.
09th June, 2011..
We made a day for the 'salad', the leaves of the flower were an exciting find for garnishing color and flavour. My favorite use of this flower, however is for conditioning hair with fenugreek seeds, while they are excellent for bringing cheer in any flower decoration. For those with falling hair problem it can provide a peep into tomorrow..linseed oil with its petals gives nourishment for a healthy hair growth.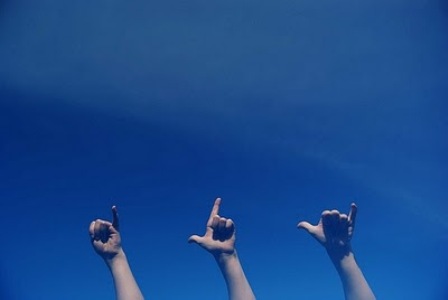 Dharamsala Guide: " Voices..Wanting to be Heard !", 2011.
Dharamsala Guide News, June 08, 2011 : " Voices, 2011 !".
Voices do not belong to the realm of you and me, Voices are born from the freedom of the Heart, which knows no boundaries. Voices in today's technology, carry with them the free air of the wind, which recognizes no shores..voices in passion..in joy..in rebellion, even when drowned in silence, can be heard by all !
Voices are the salvation of Jesus, who when supressed, rose from the grave to eternity..Voices in Eid prayers, evoke their God to a blind Moon, which showers its blessings on all..Voices can write a 'MahaBharat', which in its darker reality, fought the faceless Demon, within us.
Voices, when sung in unison, can unite the Universe in its shared vision of Love n Prosperity..Voices, are the blind testimony, of a child's faith, seeking a new 'tomorrow'..Voices bring with them, the scent of a new Dawn, ushering change..!
Voices, are not about you and me, but about what we can give to the world, when we sing 'together' !!
Voices are from the Eden of Hope..Mahatma Gandhi..Click the Graphic below: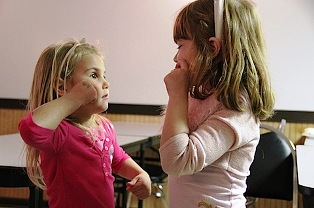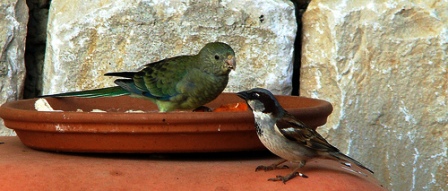 Dharamsala Guide: " The Spoils of A Shared World !", 2011.
Dharamsala Guide News, 31st May, 2011 : " Nature Encounter,Dairy Notes..Sangeeta Gurung !".
29th May, 2011..A Nature encounter can be of many kinds. A lesson in Harmony for an ever increasing Global Community. There was this angry war, between our new parrot and Twitty our old sparrow, the original inhabitant of our home, Vidya Niwas..till they realized, that they both stood to gain, by the larger variety of bird feed bonanza for them, which they could share,..like a cup of tea fresh, from the tea garden of the Himalayas..
Today, the Globe is becoming shorter in big strides ! There is no storm which can pass anywhere, without affecting us. The 'Tsunami' in Japan, will open many new global chapters on 'Nuclear Security' and 'Environment Conservation'..a passive, non progressive Asia, will please no one, not even the humble Cola can ! An America, which does not nourish, new ideas, can put many in a 'tizzy', while a China with 'tied hands', will I believe, bring into effect a Global fluctuating price index.. Truly, we are all bound by the larger canvas of prosperity.
The lazy langour of summer and the distant wrath of thunder over the hills,..brings to mind, the ever existing battle between developing 'mankind' and 'nature'. The constant brick batting between migrants and settlers in any world community, one wanting to make themselves secure and the other fighting 'insecurity'! Nations racing together for that ultimate spot in the Universe..for truly enjoying the fruit of marching 'technology', we must learn to 'walk together' without treading on each others toes..!
Our vision bound by the impulses of the 'human heart' for progress and dignity, must not see our 'rise' in the 'fall' of another !!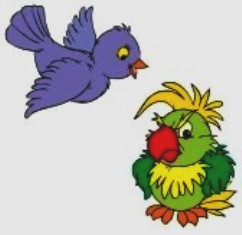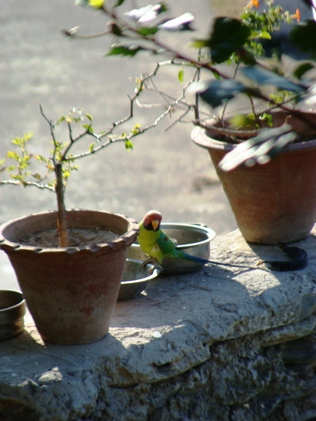 Dharamsala Guide: " New Arrivals, Vidya Niwas, Dharamsala!",2011.
Dharamsala Guide News, 28th May, 2011 : " A Touch of Green !"
A Touch of Green can soothe the eyes, in the luscious terrace fields of the Himalayas and take away all the sultry summer stress of a busy Mcleodganj street ! It can on occasion, sparkle the human heart, in a burst of envy..however, nothing can compare with the exhilarating green, which dawns the garden of our home, Vidya Niwas with its latest arrival, heralding the on start of summer hues in all its glory !!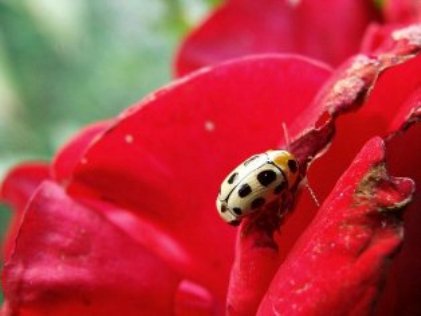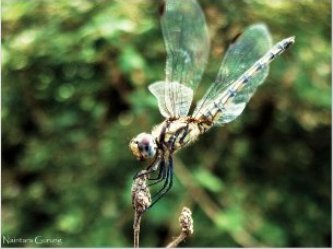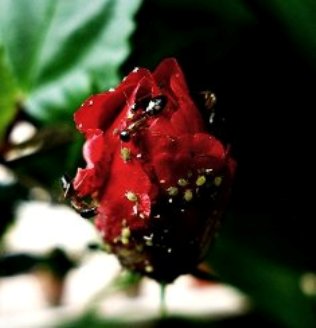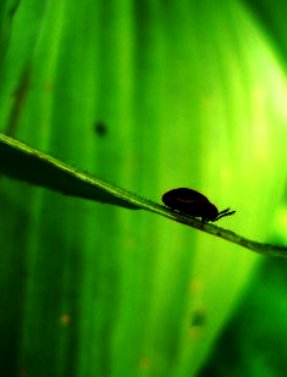 Photo credit: Naintara Gurung
Dharamsala Guide: " All things bright n beautiful "..Hymn, 2011.
Dharamsala Guide News, 21st May, 2011 : " Opera of Life !"
In the daily opera of life, there is much that can deceive the eye. In the humdrum masks of every day, people and situations, are often, not what we percieve. As we stumble along this difficult path, we do so with an awakened sense of intuition. Life can sometimes surprise us by, finding good in those and where, we least expect it ! It can, at moments stun us, by its mesmerising beauty in the most ordinary creatures which live their own lives in harmony.
Heaven n Hell, must surely exist only in our mind, as they are both here..sometimes within us and sometimes in the outer world !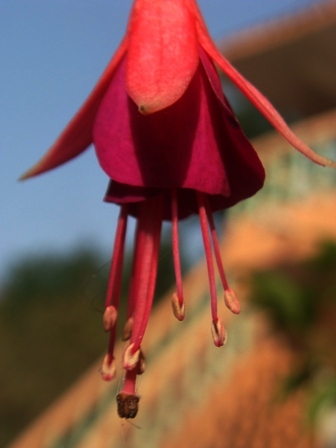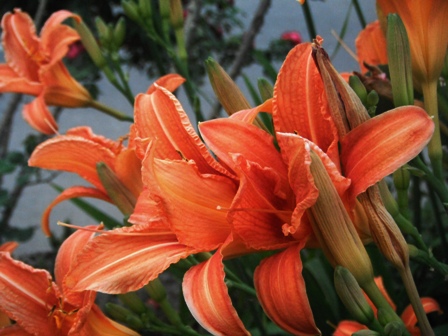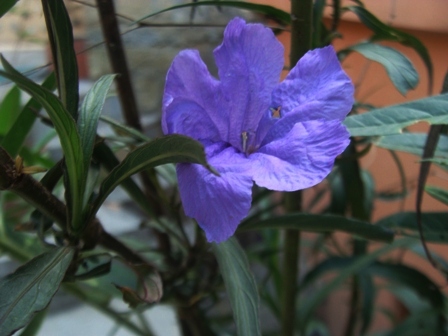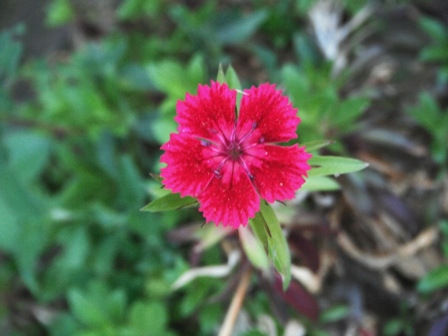 Dharamsala Guide: " Spring Garden, Vidya Niwas, Dharamsala!",2011.
Dharamsala Guide News, 18th May, 2011 : " A Garden of Joy !".
The eluding destiny of good fortune, can sometimes destroy the human spirit. Fortune cookies a mile away and so little fruit of hard work in the last few years..hope is a difficult state of mind.
Whenever we sit in our garden of Vidya Niwas, which we created out of almost nothing, the 'spring colors' never fail to cheer us. It is here, we can feel the blessings of the Divine, in our labor, which has blossomed, into a rainbow of colors and fragnance all around us !!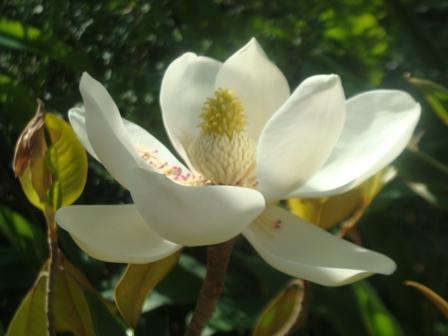 Dharamsala Guide: " The Hour of the Mystic, Indra Kamal Full Bloom!", 10th May, 2011.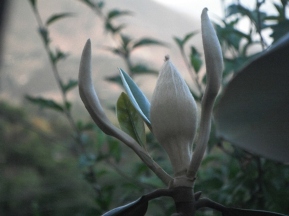 ..Photo credit : Parul
Dharamsala Guide News, 17th May, 2011 : " My Mystic Moments, Full Bloom, Sangeeta Gurung !".
09th May, 2011..Dusk and me, we each can share our story, of how we saw the first glimmer of Hope, on a rising sun , together ! The first morning light, revitalizing our senses and the evening 'Song of the Indian Koel'..singing its ode to the birth of bloom on my young Indra Kamal bud. Slowly, the rays of the Dawn, caressing it to 'awaken'..cajoling it, to unfold its petals and perfume the Universe, with its intoxicating 'aphrodisia'!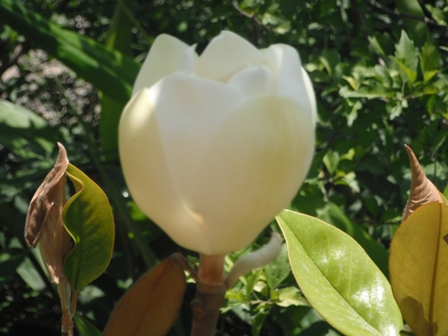 Dharamsala Guide: " The First Kiss of Life, Indra Kamal Middle Bloom!", 10th May, 2011.
10th May, 2011..The poetry of unfolding magic in my spring garden at Vidya Niwas. The full bloom of this aromatic flower..a wonderful 'high', which comes only with 'success'! Years ago when we planted this tree, we were in doubt whether it would see 'spring' and bear the tides of changing seasons !
..Like the many journeys we take in life, the jasmine buds in our Heart can only see the sunrise, when we fulfill our promise to life,..allow our 'dreams' to nurture and flourish to 'full bloom' !!
..Our evening ended with a Toast to the Divine and our American friend for her happiness..Autumn hues and another journey ahead..Click the Graphic below !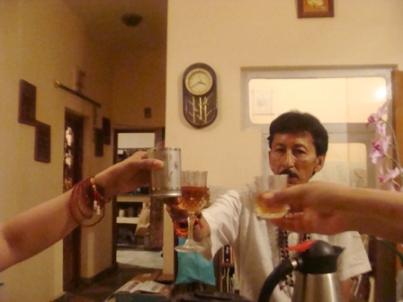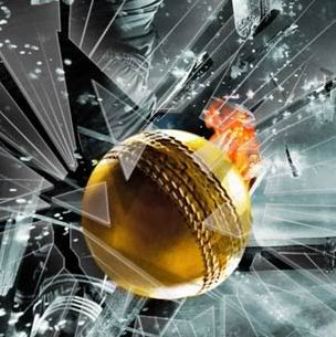 Dharamsala Guide: " Life!, a Game or a Gamble ?!",2011.
Dharamsala Guide News, 15th May, 2011 : " Dharamsala IPL, 2011 !".
The picturesque town of Dharamsala in Himachal Pradesh, India, will host three IPL Twenty20 cricket matches at the Himalayan stadium. Starting from today, the matches will be played till 21st May, 2011.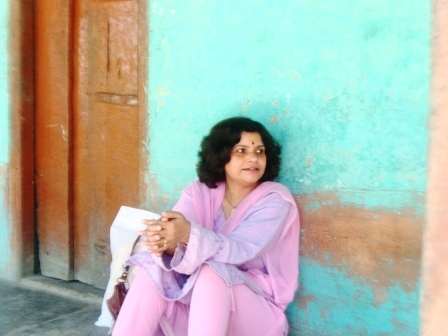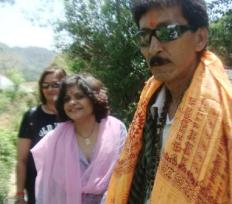 Dharamsala Guide: " Walking in the Hay !",2011.
Dharamsala Guide News, 10th May, 2011 : " Unfolding Mystery !"..Dairy Notes, Sangeeta Gurung.
07th/08th May, 2011..Old Tourism magazines, always interest me on long sunny afternoons, when I can catch up, with whats happening ??..So many things revolving around the Travel Trade, can either motivate us, for longer journeys of the Self OR can challenge us on the 'remedy' for 'questionable business ethics'! When we were looking forward to a lazy leisure 'siesta', this was becoming a bit like..revisiting an old ache, for which the cure was not in our hands..Somewhere far, the archaic sound of singing bells, ..
We took a day out with an overseas friend, to a remote hamlet on the rustic borders of Punjab. The woods were alive with the sound of the forest..a secret gurgling stream somewhere, an ancient mantra on the mud walls of an old shrine..scripting 'history' even in its decline. The unused shambles of an old well, telling of shared laughter of days gone by..
..There was the call of the Indian Koel, the rustle of the spring leaves and the rejuvenation of 'youth' was alive, to the touch of our hands on a 'golden harvest'..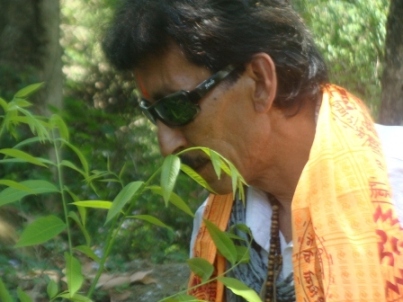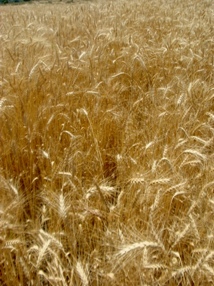 ..but, such is the curiosity of the 'human mind', which in its quest to unravel the 'mystery of life', can often be blind to all what is beautiful around us. We had sighted an unusual pair of mating butterflies which, as soon as they had been seen,..disappeared somewhere in the woods. Their undiscovered 'hideout', left us fatigued and looking for the nearest shelter from the burning sun..
..The elusive loving couple had to be left alone in their 'bliss', to kiss the sky and enjoy the 'nectar of life' ! Like them 'destiny' too, can sometimes, question us and 'success' can be as elusive as the 'dance of the butterflies'..its mystery too, can best be enjoyed and loved..when left alone !!
Friendship with the Wind..Click the Graphic below !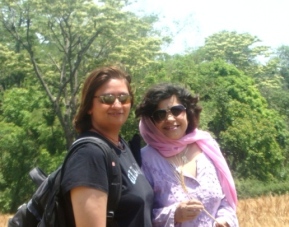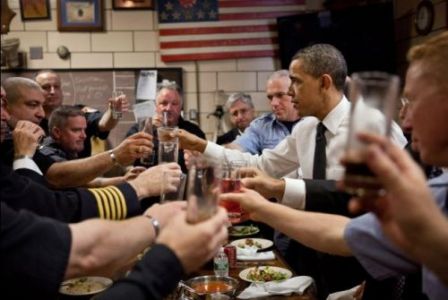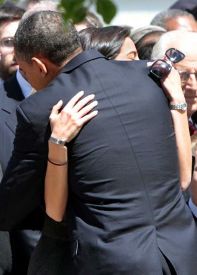 Dharamsala Guide: " A Toast from the Heart !",2011.
Dharamsala Guide News.." Union of the Souls !" , 07th May, 2011.
"When we say we will never forget, we mean what we say,"..US President Barack Obama.
..The arena of the Heart allows, no boundaries to exist. A springtime bloom was felt by one n all, when US President Mr Barack Obama, visited Engine 54, Ladder 4, Battalion 9, a Manhattan firehouse that lost 15 firefighters on 9/11.
05th May, 2011,..a spurt of poignant memories for many who lost their loved ones. Since then, it has been a long journey for America, we hope this 'healing touch' will open, many new chapters around the Globe.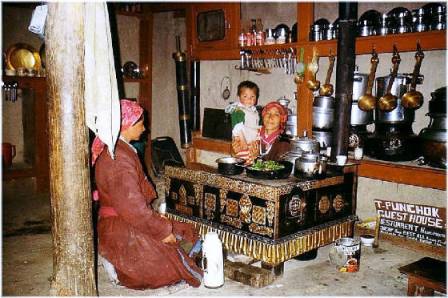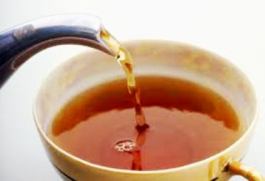 Dharamsala Guide: "Warming up the Vibes !",2011.
Dharamsala Guide News.." Shared Stories !" , 06th May, 2011.
There were many bushes, small in length and covering the ground..we could hear them talk ! The wind was catching the whispers and were we surprised !!
..To the tall fruit trees, surrounding the tea garden, over a warm cup of tea..this is what we heard.." Over your fruit ale, many a warm afternoon, mankind will forget its fatigue..your fruit will nourish all living souls, while your branches , while they touch the sky will offer shelter to many a tired traveler ! I the humble tea bush, however in all its humility..will still for ages, be the 'flavor of all time'! Even as they sip me,..they will gather many around them, to tell their secrets ! "
..It is not important how big or small you are,..it is the ability to bring the Globe together, like a simple warm cup of tea in the mountains, which unites the Universe !!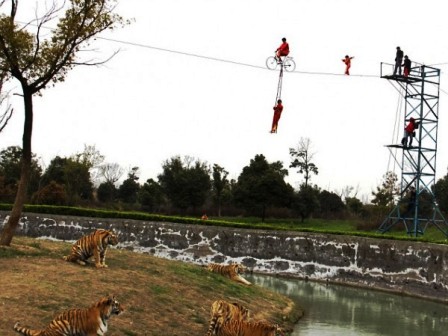 Dharamsala Guide: "Walking the Tight Rope !",2011.
Dharamsala Guide News.."A Tiger in Waiting, Dairy Notes, Sangeeta Gurung !" , 03rd May, 2011.
..29th April, 2011..Young Love can be reassuring in its Hope for a beginning of a 'new life'! It was entertaining, catching glimpses of the British Royal wedding..On the TV moniter in between our busy schedule in Dharamsala, India.
..02 May, 2011..There was a different Buzz all around, more so, seeing a jubilant America, rejoicing after many years, from the 09/11 horror. Our TV screens were alive and the after myth of this, Iam sure will take the 'headlines' for quite sometime..
..A few years ago, in a state of inspiration..we created our 'holidays'..a window to the 'future', for the Young n the Bold !
It has been a 'tight rope walk'..like, for all those who walk this difficult path, in their life journey. Many decisions are made not so much for the Present, as they are for the 'Future'. Many tough choices will have to be made..but, a 'journey' once taken, however hard it is, must see its goal, not only with the eyes, but also with the 'Wisdom of the Soul'!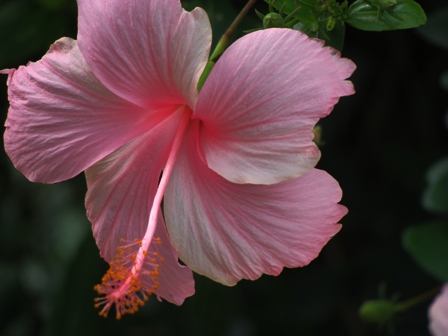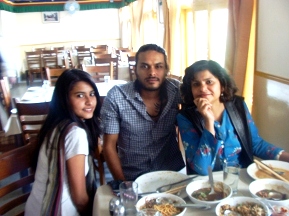 Dharamsala Guide: " A Blush of Spring, Dharamsala!",2011.
Dharamsala Guide News.."Moments !"..Dairy Notes, Sangeeta Gurung , Dharamsala Guide, 28th April, 2011.
25th April, 2011..The bloom of Spring is beautiful anywhere it touches. From a crisp crop, to unruly curls and then to kissing shoulder length strands..I love getting the bounce back in my hair, as spring passes into sweltering summer and the final frenzy of monsoon on a tinned roof.
Bean Curd, Bamboo Shoots n Baby Corn, a definite tongue teaser, on a 'day out' with the kids. The camera kept clicking, rare moments of sharing Sea tales, City Buzz n Mountain solace, all one in my dairy. 25th April, 2011 in Dharamsala India, will be alive forever, with prayer beads n wheels, in Mcleodganj, Buddha bazaar and the peace of an afternoon 'siesta'!
Love in all its shades, must always wear the 'blush of spring', as do some moments in our heart, in their eternity of bonhomie n warmth !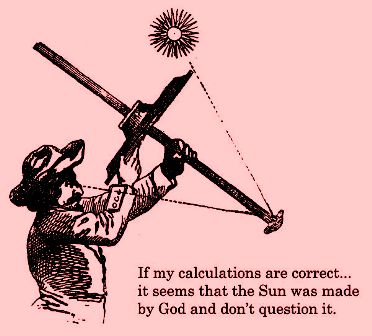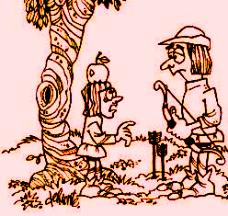 Dharamsala Guide: " Praying to the Right Gods!",2011.
Dharamsala Guide News.."Hitting the Apple Eye!" , Dharamshala India, 22nd April, 2011.
Left out in the cold, the last six years of our lives, have been rather telling..! In their experience, we have like the 'Rising of the Phoenix..', our 'Holiday Vision', risen above, the hidden clouds. While the neighbourhood, around our tiny village,..was a sudden frenzy of progress, touching 'prosperity'..our lives were a question mark??!
..Were our prayers wrong, or were the Gods not right ??! As we moved ahead, we realized neither our 'prayers' were wrong and neither our Gods were wrong. What was deceiving, was the non-communication between two unseen different 'worlds'! Today, whether, it is at work or at home, in caste, color or creed..differences exist all over the world ! However 'Faith' is a 'five lettered word', strong in its essence, the binding 'force' behind all human bondage.
'Faith'..is the cohesive glue for a progressive Universal Community. It can in its destruction, kill the 'human spirit' or in its 'healing'..create the 'Human Race' ! Whether, it be in punishment or in reward..this supernatural 'power', can rejuvenate the 'Spirit of Mephistophilis'..to the Stairway of Heaven..the Sherwood Forest, bore the testimony of Robin Hood and his merry men, who while hitting the 'apple eye', in their blind faith,..rose from their bandit lives, earning for themselves, the 'Knighthood of Good Karma!!..and so, on 'Good Friday', our last Thought of the Day, in its conclusion, must visit the 'Kingdom of Hope'..,
" Our Lord has written the promise of the resurrection, not in books alone, but in every leaf in springtime !"
..Martin Luther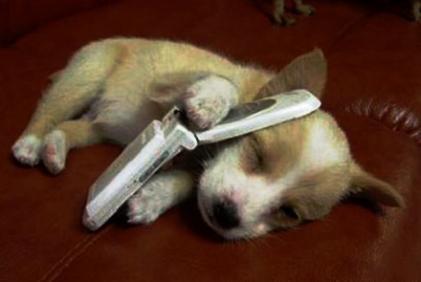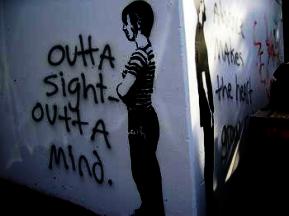 Dharamsala Guide: " Such Peace n Bliss !",2011.
Dharamsala Guide News.." Enjoying Technology..Dairy Notes,Sangeeta Gurung !" , Dharamshala India, 15th April, 2011.
30th March, 2011..Distances, come from the Heart. Looking at old albums, can suddenly transcend you to another era of time. Although, BoBo our stray dog, has finally become a 'family ' pet, but I still remember his early days, when he could not sleep, without the comfort of hearing our voice..
..'Lucknow' in Uttar Pradesh, India, my childhood town, seems very faraway from the mountains..It has been ages, almost 6 years, since I have met my brothers, sister n their kids..
The serious business of making 'money' today, can challenge any association. Our relatives living in Dharamsala have been too busy to drop in for a 'hello'! My Nephew n Nieces having a roll in USA and in India,..its amazing yesterday, seems so faraway. Some of them approaching 'parenthood', makes me wonder if they play the same games with their kids, as I used to play with them..while they were growing up..so much of Modern Technology in hand and still, we have no 'time' for each other.
..A Hello can make all the difference..sharing notes on life's journey can bridge the distance. Isolation journeys can go a long way, sometimes, they wait for a knock at the door. In today's time, no one should be 'lonely', no one should feel, they cannot visit the binding love n joys of their young days or times gone by..! Concern n care, are easy things to enjoy, if you have the will and time for it !!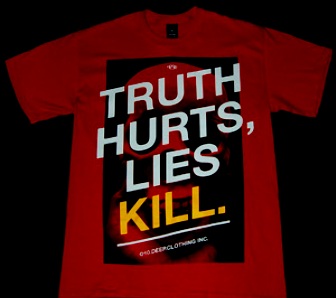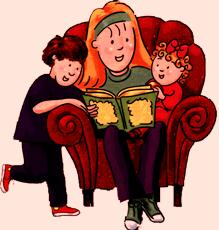 Dharamsala Guide: " Bitter Pills..Saves Lives !"..Arvind Gurung ,2011.
Dharamsala Guide News.." It all Starts at Home !" , Dharamsala Guide, 13th April, 2011.
..All life journeys, must even in their universality, must start from within us. The truth sometimes can hurt, but honesty breeds, courage to face the reality of the world. In our 'Spiritually Energizing Holidays', building 'human relationships' in bringing the world together, is an important content.
The onus of a united 'Global Community', has to start from the 'Home'! Every relationship exists between two people and must, in its longer run stay so ! Imagine, a ship in rough tides,..how you guide your ship in troubled waters, is the 'trust' which exists, between you and your ship. The waves outside, are the people around you, who can sometimes drown you or keep you buoyant..For reaching the safety of the shores, it is important to realize that, nothing (No third party), should be allowed to interfere, in the navigation of your ship.
..From my own personal experience, I will always feel the loss of 'faith' and 'trust' with my parents, due to the constant and regular interference of my surrounding relatives near my parents home in Ramnagar Village in Dharamsala India,and not to forget my own sister, who somehow after marriage, got the total 'me and mine' syndrome and lost touch with my world..! Had we 'not allowed', any other family members or relatives with personalized interests, to interfere in our 'relationship' with each other,..then perhaps this 'wide gap. between me and my parents, would never have existed..! Truely, today, my own relatives living so close near my parental home and my sister so faraway in South Africa, a legacy of 'broken relationships'..a bitter 'truth' to swallow !
The flavor of all 'human relationships' today in the 21st century..is going to be dependent on how, we manage our family and keep our homes intact..the first lessons of 'building bridges' and nurturing 'faith n trust'..must always start from your own 'Home'..!!
..copyright@Arvind Gurung, 'My Personal Diary', 2011.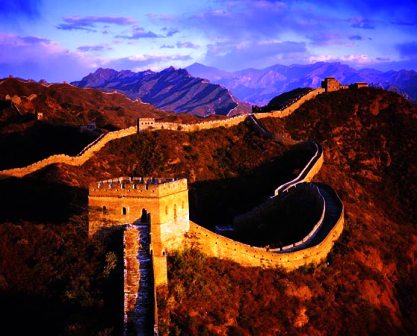 Dharamsala Guide: " World Tourism, Looking Ahead ?!"..Arvind Gurung ,2011 !".
Dharamsala Guide News.."Keeping Tourism Alive !" , Dharamshala India, 11th April, 2011.
..When human, first discovered the Element of Fire, in the Stone Age period, it was for his security against wild animals, cooking and keeping him warm from cold. He was discovering the 'Basics of Survival' in his life's journey. Nature gave him the Element of Water, to quench his thirst..The Element of Air, to breathe in a free clean environment and the the Element of Mother Earth, to be born and enjoy the raw food n fruits !
Humans, evolved into Communities with their traditions, cultures, creativity and entertainment. World religions, were born from the Mother 'Bon Religion' (Nature Worship), which was practiced by ancient Tribes around the Globe, whether it was the Red Indians of North America, the Amazon Rain Forest Indians of South America, the 'Zulu' tribe of Africa, The Native Tribes of India, the Aborigine tribe of Australia or the Native Tribes of Tibet !
Humans, again traveled around the world, in search for trade links, thirst for knowledge for centuries. 'Tourism',the Mother trade, became the hallmark of hospitality for these ancient travelers..,
..Today. in the 21st century and looking back at the last century, 'World Tourism' has changed, a lot for the Future. This Industry is not only one of the Biggest contributor to the GDP rising from 3-4% every year at US 1850.0 bn currently, but it is also one of the largest Employment industry currently contributing 99,048,000jobs around the world, The Travel and Tourism visitors export are expected to generate US $ 1,162.7 bn.
..World Tourism can benefit all Mankind, whether they are from the G-8 or G-20 Nations or whether they come from the developing and poor nations. World economy, can only benefit the World Community if, there is Travel for Peace, Harmony, Opportunity, Freedom of Trade and Exchange of World Cultures and Educating the Body, Mind and Heart for personal growth.
..A Future, we can gift to our Children, for them to treasure Forever !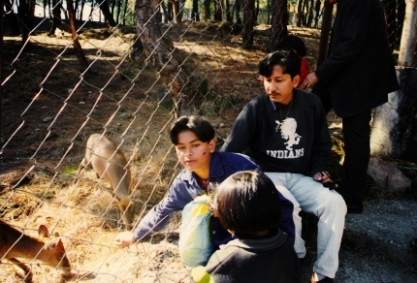 Dharamsala Guide: " A Day Out with My Kids !", A Memoir..Arvind Gurung ,1999 !".
Dharamsala Guide News.."Learning from Kids !" , Dharamshala OM India, 04th April, 2011.
Summer of 1999..Dharamsala India..,
..Dharamsala, always had me going on my field trips, research work, meeting people of all cultures. Tourism was slow and needed a lot of hard work n marketing. Sight n Sound always fascinated me..my childhood love for animals n birds always took me to wildlife sanctuaries in Nepal n India.
Dharamsala, got its first Wild Life Park and I wanted to take the kids for a day out there. So Sangeeta and me packed our lunches and off we went to the park. My son was excited and wanted to take his kid sister and teach her about the wildlife he learned himself..
The park spread over 30 acres of thick forest. The Himalayan black bear is its major attraction. The park also houses animals such as leopard, asiatic lion, sambhar, hog deer, barking deer, red fox and angora rabbits.
It was a lovely picnic, a day out where the kids learnt more n more..,
Today, it is important to learn compassion and respect for all living beings, specially animals, whose natural habitats, we are destroying in the name of development n growth. The children of the future, should enjoy Nature and its Living beings more. A Childhood day out can surely make them responsible for the conservation of these beautiful animals living on our Green Planet..'Live and Let Live', should be the modern 'mantra' of the 21st century !
..copyright@ Arvind Gurung, 'My Personal Diary', 2011.