India Spiritual..Tamilnadu,Madurai, Ladakh,Dalai Lama,Golden Temple,Taj Mahal,News India, Dharamsala News !
India Spiritual, "Music in the Skies", Spiritual Tour..Click the video above..Music: Sky Kisses Earth-Prem Joshua !
---
India Spiritual..News Himachal,Archive 04,2010..Click Here !

News Himachal.." An Auspicious Journey..Spiritual India Holidays!", Archive 03, 2010..Click Here !

News Shimla ..Meeting Change Together, Archive 02, 2010, Click Here ! !

Shimla News : " Help Haiti..Be part of a Healing Universe ", Archive 01,Dharamsala, 2010,Click Here !!

Dharamsala Dalai Lama News : Follow the Pine Scent ! , Archives 2009...Click Here !
---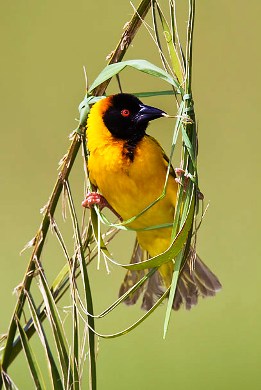 " India Spiritual..Weekend Chirp..Click the Graphic above! ", 2010.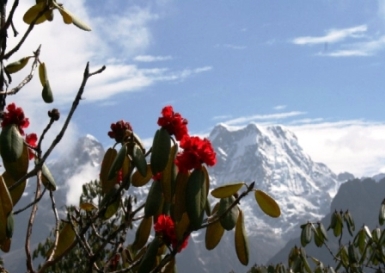 " A Hint of Mountain Dew in the Morning! ", 2010.
India Spiritual :"Rhododendrons all the Way",India 2010!, 18 Nov, 2010.
A traveling pen must capture in its notebook, all that it smells, hears and sees ! There can be nothing more 'mountain', than a skyline colored by a blaze of red rhododendrons..scarlet in memory and fragrant with pine.
Picked fresh on a trek this unique flower is a delicacy in many montain homes, cooked in home-made recipes. The flower contains a compound that is unique for natural "fat-control" and antioxidant properties. It is also being used to treat chronic illnesses such as rheumatism, arthritis, high blood pressure and gout.
Vintage in its flavor of old friendship and reminiscent of the Himalayas..this raspberry red wine and honey are, excellent table decor.
For more on a traveling pen's journey..click on the graphic below !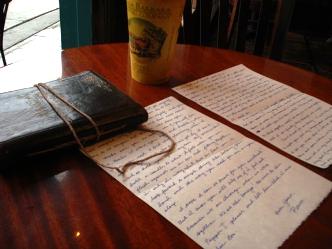 " Garlic..garlic..on the Way! ", 2010.
India Spiritual :"Garlic Spirit",India 2010!, 17 Nov, 2010.
Many small journeys of Life..an Indian panorama,..a riot of colors n aroma. From scented 'ittar' (Indian perfume)for enhancing vanity, to garlic n ginger in finger licking cuisine.
My first nature encounter in the Himalayas, left a deep impression on my mind, as I had never seen such green garlic fields before. It brought to mind, the lingering nostalgia of home cooked food along with the music of a typical Italian cuisine n restaurant.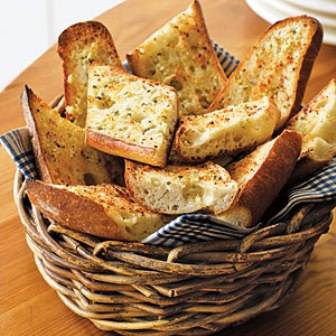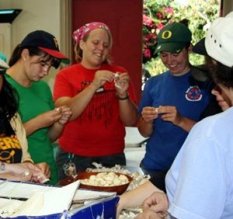 India Spiritual: " Garlic..bringing the world together! ", 2010.
A little bit of India to take back..when you have long staying guests, enjoying the carbon neutral workshops in the India Himalayas, innovation in tour planning, is the 'keyword'!
Learning a recipe should start with working together in harmony and humor. On a rainy day, with many helping hands to peel the garlic, we pickled an old granny recipe, and recycled it in home jam bottles to take back home.
Ingredients:
• 1 Cup Garlic Cloves(peeled and chopped) • 1/4 Cup Lemon Juice • 2 tbsp Coriander seeds( roasted) • 1 tbsp Cumin Seeds(roasted) • 3 tbsp Red Chilli Powder • 1-1/2 tsp Salt • 1 tsp Turmeric Powder • 1/2 Cup Sesame Oil..white
How to make Garlic Pickle: • Heat oil in a pan. Add garlic cloves to it and saute. Add powdered roasted seeds, chilly powder, turmeric add lemon juice, salt n pepper to taste to the garlic cloves while shallow frying. You can add more heated oil with a hint of dried fenugreek.
• Let it cool and preserve in glass bottles.
Garlic an universal ingredient makes the world small. My personal favorite 'garlic bread' with a dash of mint..great accompaniment with winter soups !
India Spiritual: " Rediscovering the Romance..Click the graphic above ! ", 2010.
" Lady of Liberty! ", 2010.
India Spiritual :"Burma Spirit",India 2010!, 15 Nov, 2010.
"Human beings the world over need freedom and security that they may be able to realize their full potential!" ..Aung San Suu Kyi
Democratic leader of Burma, Aung San Sui Kyi saw the daylight of freedom on 13th November, 2010. A new chapter in history, for the peaceful people of Burma. We wish happy progress and reunion of 'vision' and 'prosperity' in the days to come.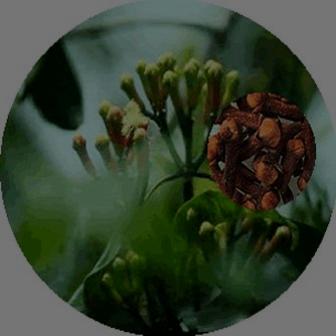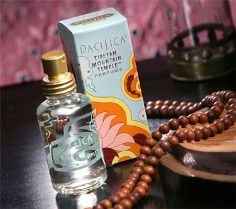 " For whom the bells toll! ", 2010.
India Spiritual :"Tales from the Clove",India 2010!, 14 Nov, 2010.
Once upon a time in the lush green fields of the surging backwater waves, there was an oasis of earth, where there was, as ancient as time itself, an old clove tree. Day n night the sun, the moon and the wind vied with each other, for a reward from the earth.
The earth looked up at the sun and said..." You give me warmth but sometimes scorch me, with the intensity of your ardor..you do not wait to see if my scars have healed, as you move to other shores. To you I will give the permanent essence of the changing seasons !"
Even as she said this, a passionate wind blew all around her. The earth enfolded within herself and said..." You are always there with me, but I know not your name or where you come from. Even as your summer breeze cajoles me, you fan the fire in another palm grove. To you I will give, the healing which can calm the storm within you !"
As the day grew closer and the shadows of dusk, brought in the moon...she whispered, so as not to break the hush of the night..." You bring with you the romance of mystery, but you come always with darkness. I will give to you the miracle of destiny, which can light up the world !"
But the old clove tree stayed quiet and days went by...he was her constant companion and she told him..." You bring with you the evergreen aphrodite of love. In your humble bearing, you carry the 'aroma' of wine and the song of life. I will give to you, a vision which has the promise of tomorrow !"
If you take a walk down the spice lanes of an Indian palate, clove brings many a flavor to our cuisine. Grown in the state of Kerala, it has many a tale to tell.
For an Indian post card...click the graphic below !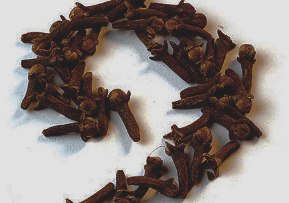 " The Chhath Festival! ", 2010.
India Spiritual :"Chhath Spirit",India 2010!, 13 Nov, 2010.
'Chhath', observed mostly by the people of North India, it is dedicated to the worship of the Sun God and therefore, is also known as 'SuryaShashti'. Chhath is considered to be a means to thank the Sun for bestowing the bounties of life on earth, as also for fulfilling particular wishes.
The word 'Chhath' denotes the number 'six' and thus the festival begins on the sixth day of the Hindu month of 'Kartik' in the Hindu lunar calendar, corresponding to late October and mid November, depending on the year. It is one of the holiest festivals for Biharis and extends for four days.
Chhath is a very joyous and colorful festival. All the people dress up in their best and new clothes are a must. Clothes have to be unstitched and people sleep on the floor.
Loud and devotional music reverberates in the air, purifying the whole atmosphere. Folk songs are sung both at home and on the riverbank. Millions of people throng the banks of river Ganges for the 'holy dip', in the Ghats of Varanasi, Haridwar and Patna, . All the people are busy merry making.
The offerings of deep fried and sweet rolls of stone ground wheat flour, grapefruit, whole coconuts, bananas, and grains of lentils are also very peculiar. These items are contained in small, semicircular pans woven out of bamboo strips.
Bringing to the fore the jubilation and festive gaiety of the people of North India, that transcends all the artificial social and economic barriers.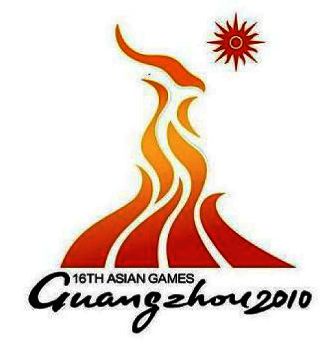 " The Asian Games..Spirit of Asia! ", 2010.
India Spiritual :"Sportsman Spirit",India 2010!, 12 Nov, 2010.
The 16th Asian Games opens in Guangzhou, in the southern Guangdong province of China, today. The Asian Games, 2010, boasts the participation of 45 countries in 42 sports over 16 days of competition (Nov 12-27).
We wish all sports athletes around the globe, the best of success and achievement, in this grand sports extravaganza !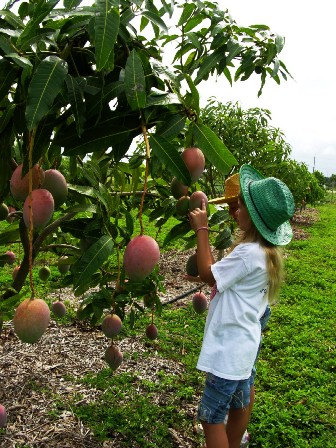 " Because we believe in the promise of India! ", 2010.
India Spiritual :"A Unique Bond",India 2010!, 10 Nov, 2010.
"..As you carry on with the hard work ahead, I want every Indian citizen to know: The United States of America will not simply be cheering you on from the sidelines. We will be right there with you, shoulder to shoulder. Because we believe in the promise of India. We believe that the future is what we make it:..Barack Obama, 08th November,2010, India.
Whether it be in the thriving ambition of the corporate world, or in the evolving aspiration of the common man, India and America share the unique bond, of being the two largest democracies of the world. We are hopeful that this new joint synergy, will bear the auspicious fruit of a caring global family. We are confident, in the common vision of both countries, the future of many all over the world, will prosper and touch new heights of success !
In our adieu to the first US couple, Michelle and Barack Obama, we wish them an inspirational journey ahead in their lives.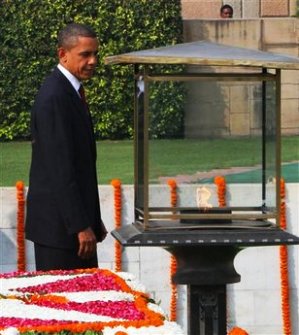 " Much of India will stay after it has gone! A trip to Paradise..Click the graphic above for India Miniguide !"
" The Heart will remember India with its own Song !, Michelle Obama with children ! ",India Tour 2010..Click the graphic above.
" Energizing the Globe! ", 2010.
India Spiritual :"India-US Colors",India 2010!, 06 Nov, 2010.
On 06th November, 2010, the world's two biggest democracies will meet under the same sky in India. US President Barack Obama, will meet the Indian PM, Shri Manmohan Singh. We hope this meet will result in activating Global Synergy, propelling international trade and offering equal opportunity to all.
For mirroring an Indian Journey...Click the graphic below !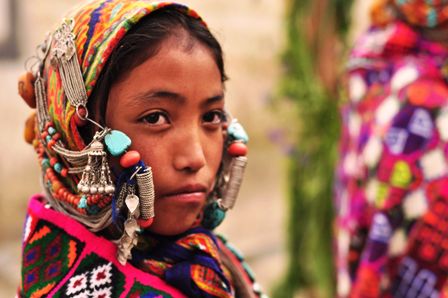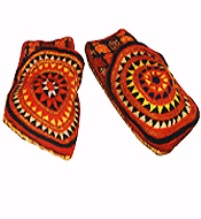 " The warmth of Wool! ", 2010.
India Spiritual :"A brush with Colors",India 2010!, 04 Nov, 2010.
In the desert, color is the best lifeline for a vibrant community of hill nomads and tribes of Lahaul and Spiti valley. So Himachali and completely Himalayan in its flavour is the warm 'texture' and feel of 'Pula' (Straw shoes). Essential for keeping the durries and carpets inside a himalayan home clean, these 'booties' are worn inside the home. Woolen socks hand woven, from throw-away colorful woollen threads, are snug accessories to this ethenic footwear.
The chill panaroma of winter in the cold desert is, timeless not only in its remoteness, but also a warm reminder of lively 'human' touches for cozy comfort and cheerful solace.
Your own 'carbon footprint' in India..Click the Graphic below..!
Spiritual India..for a frolic in the Sun..Click the graphic above !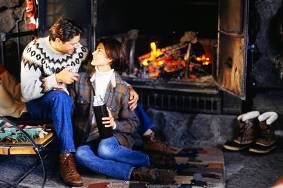 " Breaking the ice..Spiritually Energizing Holidays! ", 2010.
India Spiritual :"Caught Unaware",India 2010!, 01 Nov, 2010.
Almost like a love affair, winter in the Himalayas catches you on the sudden..you wake up one morning and snuggle deeper into your quilt, as the winter chill greets you with a warm cup of tea. Your pets..cuddly teddy bears..accompany your hot water bottle as a night cap.
The snow in the mountains can, many times in its need for warmth, break the ice with the first glow of the morning sunshine !!
" Night and day, he is engrossed in worldly affairs, and even in his dreams, he finds no peace..Guru Govind Singh! ", 2010.
India Spiritual :"Looking beyond Stars",India 2010!, 31 Oct, 2010.
On 21st November, 2010, India celebrates 'Guru Nanak Jayanti', the founder of the Sikh religion. It is significant that for carrying on, the responsibility of Guruship his selection of the candidate was based purely on merit. He chose his most deserving disciple Bhai Lehna, later known as Guru Angad, above his own kith n kins.
To be able to administer effectively, to create a future where our children can look beyond the stars..it is importatnt to remember that our Gods and Gurus taught by 'self example' rather than just 'prose'!!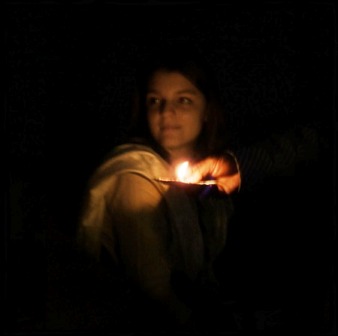 " A Glow in the Dark ! ", 2010.
India Spiritual :"Diwali Vision",India 2010!, 28 Oct, 2010.
A few days ago..a touching endeavor revived, our faith in the goodness of an Indian heart. We were pleasantly surprised by the efficiency of the Indian Postal staff, by whose help an important official document of ours reached its overseas destination on time !
From now to then in the passage of time, many a moment, our faith in the goodwill of our acquaintances, has been put to test..frequently our trust in the ability of those in power, has been sadly put to doubt. Like a flicker of hope in a dark world, incidents which revive our trust in 'humanity', make our lives worthwhile, around the Globe.
We wish all our valuable 'surfers'..on the auspicious occasion of "Diwali", a vision which can light up the future !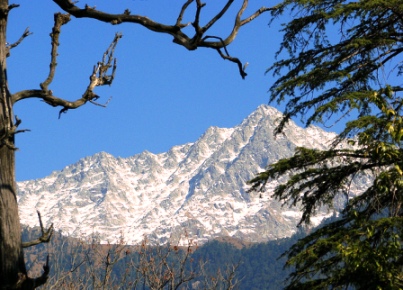 " A Song for the Lark ! ", 2010.
India Spiritual :"A Beautiful Day",India 2010!, 26 Oct, 2010.
It is only now in the mountains, with the first snowfall, we can hear, the 'song of the daffodils', which could inspire many a poet. The winter sunshine is the best health remedy for tired limbs..sun bathing with a warm cup of tea, is surprisingly an unforgettable moment of our lives.
Spiritual India," The sweet murmur of shared secrets..Click the Graphic above ! ", 2010.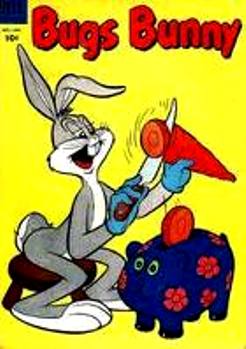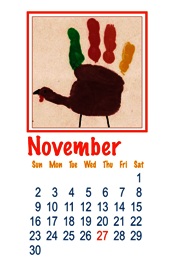 " Many a slip between the carrot and the bank ! ", 2010.
India Spiritual :"Show Time",India 2010!, 19 Oct, 2010.
Like the provincial slip between the 'cup and the lip'..there is many a business lesson, which can be learnt over a cup of tea. Sometimes, the calendar looks a prosperous piece of news, with confirmed travel programs of your clients. However, much as I would hate to admit I cannot shrug away, the wisdom of my mentors, who told me, 'Not to count the chickens before they are hatched !'
Tourism trends, now a days seem to hover, on the unpredictable with cancellations coming, even after complete finalisation of tour programs and acceptance of the tour price. Like we said, there are many 'red carrots' in business, which go up in smoke !
A piece of advice for all our aspiring your executives..'Ensure the payment is in the Piggy bank, before the carrots come spilling out of the bag !'
" Vijaya Dashmi ", 2010.
India Spiritual :"Kullu Dusshera",India 2010!, 17 Oct, 2010.
Knowledge, the object of knowledge and the knower are the three factors which motivate action; the senses, the work and the doer comprise the threefold basis of action.
...Bhagavad Gita.
Wishing all our Global Family, "Happy Vijaya Dashmi, 2010!"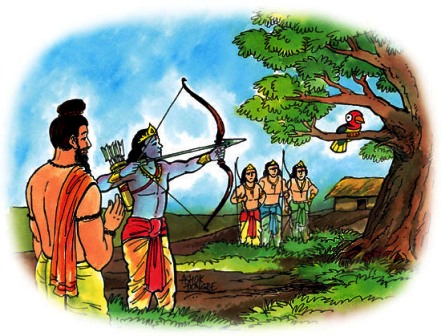 " Aiming for the Stars ", 2010.
India Spiritual :"Mind Focus",India 2010!, 16 Oct, 2010.
The mind is the most powerful weapon for achieving your goals, however high they might be. The story from the ancient epic of 'Mahabharata', is a lesson for all of us in todays life.
Once while practising archery lessons from their Guru Dronacharya, the hundred Kaurava brothers and the five Pandava brothers were told to shoot the minute eye of a toy bird on a tree. While aiming, when asked by the Guru ,what they could see in front of them, all the brothers except Arjun said, they saw the tree, the branches, the leaves, bird and so on. However when Arjun was asked he replied, he could 'only see the eye of the bird' in front of him, which he had to shoot.
Thus is the power of the focused mind, which can only see its goal to achieve it.
For developing the Human Spirit..Click the Graphic below !!
" Medals of Glory ", 2010.
India Spiritual :"Bidding Adéu",India 2010!, 15 Oct, 2010.
As we bid farewell to the 19th Commonwealth Games, hosted by India in the Capital City:- Delhi; we do so with a sense of gratitude to all those who with their endeavor and enthusiasm have made this game a success. We are thankful to all the participating athletes of all the nations, Global Media & sports enthusiasts who in their performance displayed excellent sporting skills and international comradery.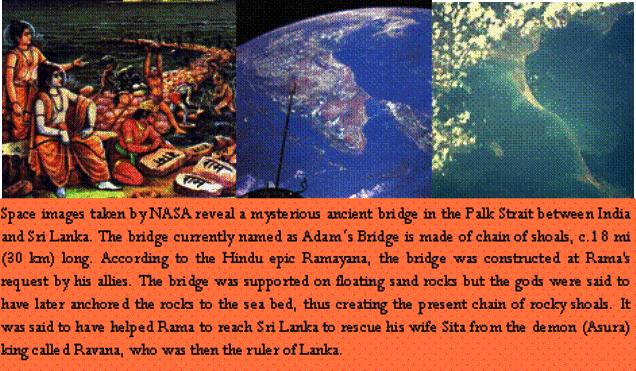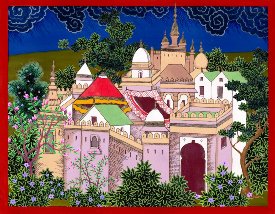 " Ram Setu Bridge..! ", 2010.
India Spiritual :"Lord Shri Ram",India 2010!, 14 Oct, 2010.
There could be no bigger mountain to climb, than faith itself. When you question 'faith', you lose the power of divinity within yourself.
From the famous Hindu Epic, 'Ramayana', comes the best example of human endeavor powered by the divine hands of faith. The impossible task of construction of Setu bridge, was being performed easily by Lord Hanuman and his army, as each of them recited the mantra of "Shri Ram" while throwing the rocks into the sea. The rocks floated on the water making this mythological pathway to Lanka. However Shri Ram, the Royal prince of Ayodhya struck by curiousity , questioned this very act and himself went to throw the rock, which sank immediately. He was then informed that because he had lost faith in the power of the divine by questioning his faith his rock would no longer float.
That is why when our Gods are as invisible as daddy-longlegs and as uncaring as destiny can sometimes be, we must remember that it is our 'faith' in our good 'karmas', which can tide us over, the worst storms of our life.
For more Faith Stories..Click the Graphic below !!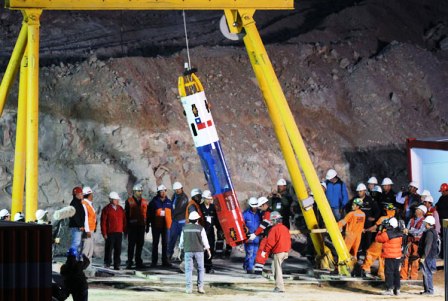 " Cake Delights..! ", 2010.
India Spiritual :"Cake Story",India 2010!, 04 Oct, 2010.
Years ago I read a story 'Eat Cake', which after reading left us with the snug solace of winter sunshine on a chilly day. The story being of a simple housewife who converts her passion for baking cakes into a full time business, when her husband loses his job. Driven by difficult circumstances the whole family keeping aside their differences, pitch in all their resources to culminate this project into success.
Sometimes when we wade through troubled waters, friends n foes can come together to reach the safety of the shore. It is also true that while we might be having any intention, ultimately our circumstances dominate over our ultimate goals. These memories of our childhood, are relived in our workshop activities, when we plan a 'vacation' for our guests.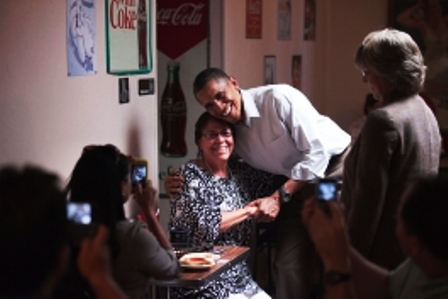 ..Photo Credit : Chuck Kennedy.
" It takes all to make a World ! ", 2010.
India Spiritual :"Small Business Bill", North India 2010!, 28 Sep, 2010.
President Barack Obama signed the recent 'small business jobs bill' which promises loans and tax benefits for millions of small business owners in USA. Cutting across all barriers, the President Mr Obama and the Vice President Mr Biden met middle class families for improving interaction and building trust and hope among all across the Nation.
A gesture of 'good humanity and wisdom', which will no doubt add to a future of prosperity and good will.
" Autumn Blaze..A Painter's Canvass ! ", 2010.
India Spiritual :"Painting October", North India 2010!, 26 Sep, 2010.
October, is always a month which heralds hope and joy, as we approach the November fall and dusky evenings..story times and short evening frolics give us more time indoors. A Harvest month with festivals all across India, it is a time to capture on canvass, the blazing auburn hues of the ever changing season of Mother Earth.
" Can you Turn it around, like this ?! ", 2010.
India Spiritual :"Marine Tourism, Tamilnadu", North India 2010!, 25 Sep, 2010.
A simple ayurvedic herbal massage is ten times more rejuvenating after a good 'laugh', with friends n family. It is the same with holidays which have cherished soul moments. Eye pleasing green sights delight your senses and highten any 'moment of joy'!
The Gulf of Mannar Marine National Park in Tamilnadu state has the prestigious distinction of being the first Marine Biosphere Reserve not only in India but in the whole of South East Asia. This Marine National Park boasts of 21 islands along the coastline of Tamil Nadu and require a minimum of four to five days of tour.
India Spiritual is all about, carbon neutral 'Travel in Green', Spiritually Energizing Holidays in North & South India. Explore more than the 3,600 species of flora and fauna in this rich coastal region. Some of the rare and endangered species that are to be sighted in the Gulf of Mannar Marine National Park are dolphins, dugongs, whales and sea cucumbers. Sea Turtles, Sharks, Pearl Oysters, Sprats, herrings, Barracuda, Sea Horses, Gorgonian Coral and Acorn Worms can also be seen here.
One will be amazed to know that about 117 hard coral species are harbored in the Gulf of Mannar. Several algal and eleven sea grass communities thrive in the coral reef of the Gulf of Mannar Marine National Park. The vegetation of the islands belongs to the tropical dry broadleaf variety. Beaches and estuaries also form a part of it.
Many migratory birds and dolphins make the islands their home and provide our visitors with many rich and entertaining tales to take back home.
The nearby railway stations are Mandapam, Rameshwaram and Tuticorn. Buses ply at regular intervals from all these stations to the Gulf of Mannar Marine National Park with appropriate permission.
Some Places to visit:
Indira Gandhi Wildlife Sanctuary, Mudumalai Wildlife Sanctuary - National Park, Srivilliputhur Grizzled Squirrel Wildlife Sanctuary, Crocodile Farm, Guindy National Park and Vallunadu Black Buck Sanctuary.
---