Dharamshala News Alert, Dalai Lama,Tibetan Duvet,Tibetan Incense,Dharamsala !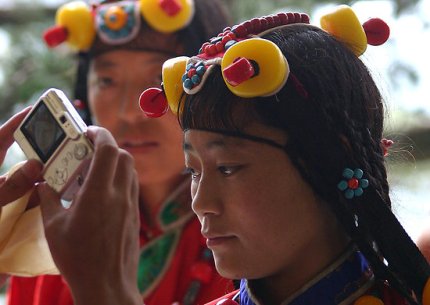 Dharamshala News Alert, Archive 02, 2011...Click here !

Dharamsala Guide..Archive 01, 2011..Click here !
---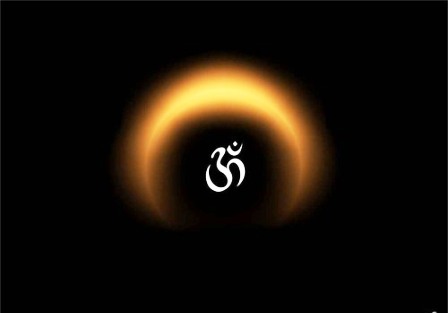 Dharamshala News Alert" Om Diwali Chants, 2011 ! "
" Om Resonance !", 26th October,2011
There could be nothing more auspicious than, the resonance of "OM" in our blossoming lives, which go on different journeys every day.
The vibration of "OM" symbolizes the manifestation of God. "OM" is the reflection of the absolute reality, it is said to be "Adi Anadi", without beginning or the end and embracing all that exists.
The mantra "OM" is the name of God, the vibration of the Supreme. When taken letter by letter, A-U-M represents the divine energy (Shakti) united in its three elementary aspects: Brahma Shakti (creation), Vishnu Shakti (preservation) and Shiva Shakti (liberation, and/or destruction).
Dharamshala News Alert" The Crack of Winter, 2011 ! "
" Chilling !", 25th October,2011
It was almost like my first winter in Dharamsala..when my feet felt frozen ! The warm sunshine afterwards, was almost like a thanksgiving to the bounty of Nature.
Thunder and Lightning bolts from the sky in the remote distant hills, magnificent and fore warning the start of Winter again in the Valley of Gods !
Dharamshala News Alert" Approaching Autumn ! "
" Dairy Notes !", 24th October,2011
13th Oct, 2011..As we drove inside Dharamsala from our Delhi trip, late night there was a sense of home-coming..surprisingly the whole garden of our home verandah was heavy with the fragnance of Raat Ki Rani (Night Queen) and a welcoming home ! Early morning I missed the sound of a running steam in front of our home, which still disturbs me, but Lord Shiva's blessings were certainly there..
An onslaught of ripe guavas all over our garden was a welcome wake-up call for Autumn..!
..Sangeeta Gurung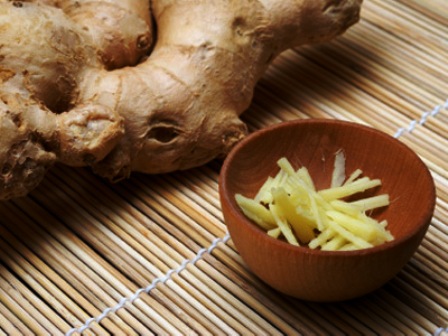 Dharamshala News Alert" Ginger for all! "
" A Pinch of Ginger!", 18th October,2011
Getting to like Ginger was, a challenge by itself. As young growing teenagers, we did not like its appearance and strong pungent taste..One day, my Mom made our favorite sunday meal..mutton curry without ginger ! We could not have it as the flavor was not correct..such is the importance of this small root, that once you appreciate its full value , you cannot do without it in your daily cuisine..!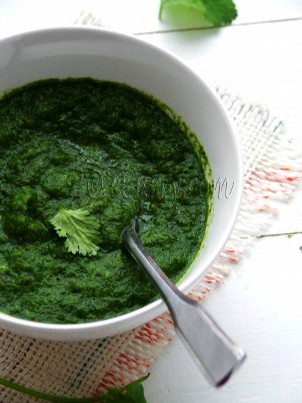 Dharamshala News Alert" Interesting Friends! "
" Sweet n Sour Flavors!", 07th October,2011
A friendship would be blanche without its many moments of sweetness, concern and sometimes annoyance. Bitter n sweet, it can only go a long way when, it has all the flavors of a colorful Universe.
Indian cuisine is highlighted by its many interesting dips and accompaniments !
Sweet n Sour Journeys India..Click Here !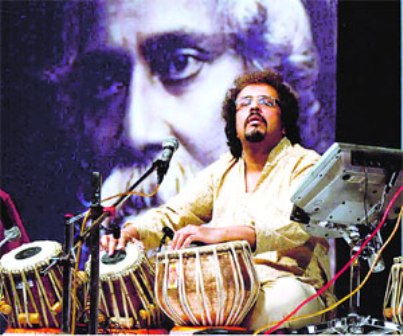 Dharamshala News Alert" Music of the Soul! "
" Rabindra Sangeet!", 05th October,2011
Rabindranath Tagore composed 2,230 songs and was a prolific painter. His songs compose 'rabindra sangit' ("Tagore Song"), which merges fluidly into his literature, most of which—poems or parts of novels, stories, or plays alike—were lyricised.
Influenced by the thumri style of Hindustani music, they ran the entire gamut of human emotion, ranging from his early dirge-like Brahmo devotional hymns to quasi-erotic compositions.
In semi-classical form, the Indian ragas in his music, serenade the entire sensitivity of the Heart and the Soul, as it Journeys through the Seasons of Time !
Bengal, will forever resonate with his beats of Life..!
City of Joy..Bengal, India..Click Here !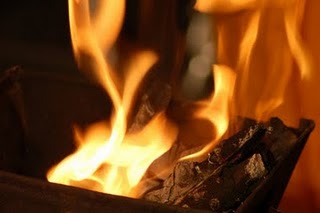 Dharamshala News Alert" The Energy of Fire! "
" Blessings of the Flame!", 01st October,2011
The manifestation of energy in all its myriad forms has, drawn the patronage of mankind from centuries. Faith, spirituality and science are as closely bound to each other as, are the fruits of a shared Universe !

Passion, Power n Pilgrimage..Click Here !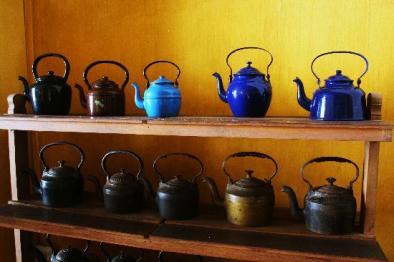 Dharamshala News Alert" Brimming with Gossip! "
" Steam!", 27th September,2011
Accompaniment is as important as, accessories to style ! A tea cup is on almost all occasions, essential for letting the tongue go for a " swagger ", with many friends n tales to steam it up.

Enjoy Tea, Snacks n Tales in Passions India..Click Here !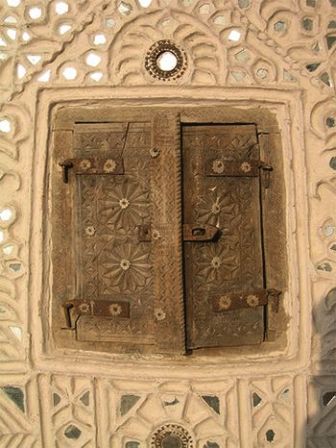 Dharamshala News Alert" Window to the Sky..Gujarat, India..! "
" The Craft of Success !", 22th September,2011
Art, the creative genius of the muse, truely can imbue vibrancy into any landscape. In my mind, it is like a positive human relationship, which can by its warmth enlighten anyone's path.
The Lippan kam (mud-mirror work) in Gujarat, is practised by the Rabri tribal women in Kutch, to decorate their mud huts.
The interior walls of 'bhungas', environment friendly mud huts in villages, are decorated by mirror and clay work.
Truely, the human mind is a window to the sky,in its flight to success!!
On the occasion of the IATO Convention 2011 in Ahmedabad, which although we could not attend, we wish the Govt. of the State,the Tourism fraternity and the people, success in promoting an integrated India to the world.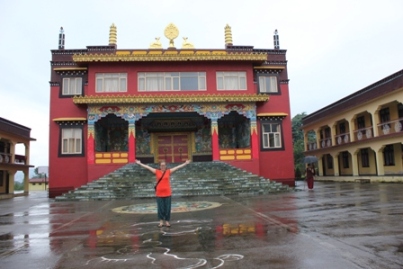 Dharamshala News Alert" India..Land of many Heavens! "
" Heavens of India !", 18th September,2011
Global Integration and Divine Inspiration, go hand in hand on a journey..Our Gods can either divide us by our differences or unite us in the common Harmony of good Humanity..!!
India..Land of Many Heavens..Click Here !
Dharamshala News Alert" Blooming Horizon! "
" Scent of India !", 17th September,2011
The sights and scent of India can inspire many a woven tapestry of divine creation and color.
In the mountains, the Himalayan skyline is very often imbued with the rainbow along with fragnant flora and fauna !
A Fragnant Himalaya..Click here !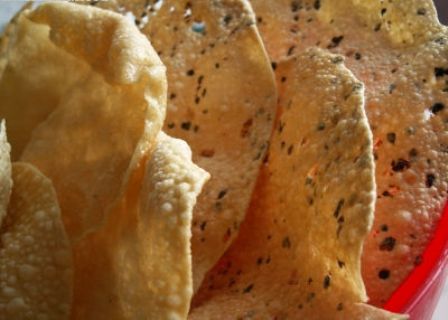 Dharamshala News Alert" Kingdom of Papadum! "
" India Taste.. !", 10th September,2011
Any meal in India comes, with the zing zang flavors of tongue teasing, dips n sauces (Chutney), pickles and much more..! Before a meal, to give flow to the digestive juices..Papadums are served with an exciting range of garnish, followed by herbal drinks.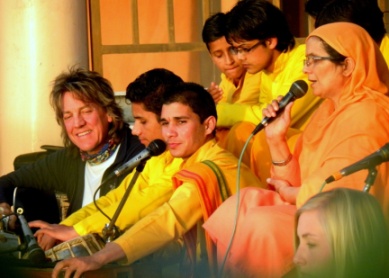 Dharamshala News Alert" Music the Soul of India! "
" Dairy Notes, Sangeeta Gurung.. !", 05th September,2011
04th Sep, 2011..The incessant rain took a break and the sudden quietude, took us on a 20 Kms drive from Dharamsala to the ancient shrine of Brajeshwari Temple in Kangra.
A long string of devotees..patience on the test, faith unquestioned..somewhere from behind a group of visiting tourists, broke into devotional hymes, at the altar of the Goddess ! Tapping feet, humming sounds and blissful laughter, all music to the ears !
The blessings of the Divine, could be felt in plenty..Good humor and the flowing spirituality of Faith..
Dharamshala News Alert" Highway Highs! "
" Food on the Run.. !", 02nd September,2011
The Highway Dhabas (Restaurants) can, beckon many a traveler while on the road in Punjab. Jute cots (Charpaee) along side the Dhabas, are an inviting 'siesta' stretch out, after a gourmet meal.

Earthy Flavors..Punjab..Click Here !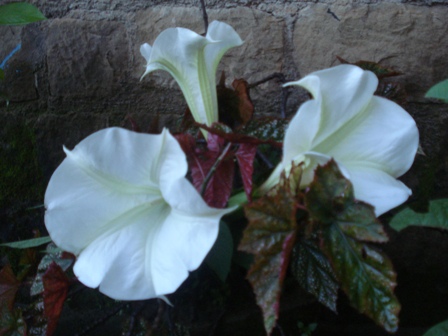 Dharamshala News Alert" Blow your troubles away..! "
" Monsoon canter.. !", 01st September,2011
The monsoon, even as the drifting clouds over the hillocks, trumpet thunder in the skies..the rain showers will soon canter to an incoming autumn.
The leaves will change color, the skies will be imbued with crimson hues and our spirit will look forward to a new spring ..!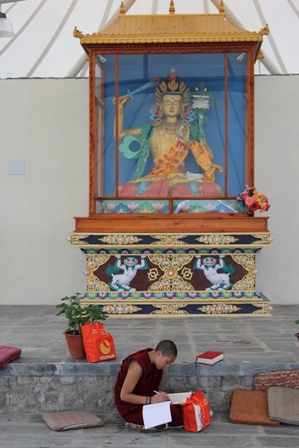 Dharamshala News Alert" At the Altar of Knowledge..! "
" Study !", 29th August,2011
The human mind must in its quest for knowledge, read the book, experience life and above all, ask the questions which exist within all of us.
A Debate must in its argument, reach a conclusion which can satisfy not one, but all around us in this Universe !
Dharamshala News Alert,Dalai Lama Town.." The Turning Point..! "
" Facing the god within !", 20th August,2011
"When you have touched a Man's spirituality,

Questioned His faith,,

Knocked at His conscience,

Awakened His God..You have shown him the Door to Paradise !"
..Of all the journeys we take in our lives, the most difficult is the turn we take, when faced with our own God !
In a time of great turmoil in Paris, the lesser known revolution in 1842, life was hard. Released after 19 years in prison, hardened convict Jean Valjean attempts to make his way in the world.
He first meets a bishop who takes him in and allows him to stay despite being a convict.
Despite the compassion shown to him, Valjean wakes up in the night, steals the silverware and makes off. In the morning, the police find him and bring him back to the Bishop.
The bishop looks at them sternly and says, "Release this man. I indeed gave him the silverware. Valjean, why did you not take the candlesticks also." He hands the convict the silver candlesticks to take on his way as well. The police leave, and Valjean stands dumbfounded before the Bishop's unmerited act of mercy.
"Why?" asks Valjean. The Bishop responds, " God has raised you out of darkness. I have bought your soul for God." And Valjean acknowledges the gift and the takes the opportunity to turn his life around.
"Some of the most important decisions we take in our lives, come out of the compulsion of the Soul and not because somebody is holding a stick on our head !"
The Road to Gandhi...Click Here !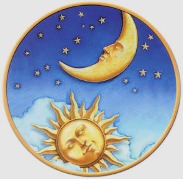 Dharamshala News Alert,Dalai Lama Town.." Together is a powerful word..! "
" Fruits of a Shared Universe !", 18th August,2011
The shimmering sun rays, biding adieu to the playful waves , as the tide swept the wet sand of the shore..It was the time when the dew-drops got restive, they wanted a story..!
The moon, a little wary of the drifting clouds, unfolded its cloak of night and in the darkness this is what the Universe heard..
" There was a time when I was wondering who I was and whether I would ever shine. The miracle of life and success had not lit up my world. I was ablaze with envy at the rising sun..at its glory, which could color the canvass of any sunset. I heard a whisper, the sun was behind me, wooing me.. cajoling me to put it to sleep..Like me it needed its dream !
Sometimes, when I will not find my voice, I will listen and sometimes in the darkness when you will be lost, I will give you my voice and enlight your path !
India Guide..Fruits of a Shared Universe..Click Here !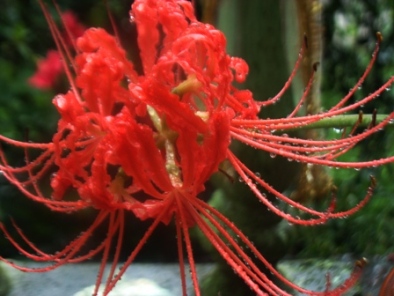 Dharamshala News Alert,Dalai Lama Town.." Fire Lily !..Catch them, before they slip away.."
" Morning Mist !", 12th August,2011
It was a morning of miracles, as the monsoon mist drifted away, giving birth to a clear sky. Our Fire Lily was a blaze and striding with success !.." how many of us can boast of catching the dew drops before they slip away "!
07th August, 2011..a sleepy sunday morning on the calendar, we packed a hasty meal of cheese sandwiches n cakes..and took our friend from Europe for a nature encounter to one of the most ancient shrines in Dharamsala...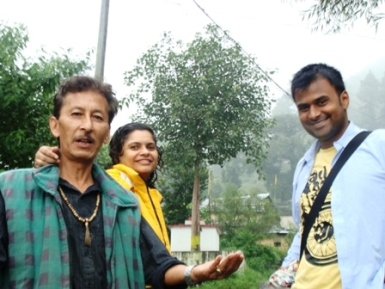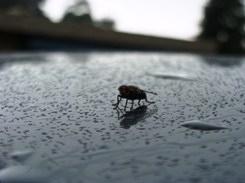 ..Mist n Miracles..Even as we were enjoying the sunlight, the ancient Shiva cave..devotees and flowing conversation, there came a drifting cloud and when we asked for blessings we were drenched ! Rain, rain and rain..soggy sandwiches did not seem the menu for the day.
..Bits of cricket news, a wooden shack, old benches and hot chai (tea) with fresh fried pakoras dripping with mustard oil ! Old newspaper is excellent as paper plates, soaking the oil and allowing us to dip our sandwiches in sweet n sour tamarind chutney (sauce). Everything thing had a divine touch of (heaven), the flavor on our tongue, the raindrops which would not dry on our wet hair..and so much more.
What started with a miracle ended with one..the small beetle, heavy with the weight of its wet wings made it to the other side of the road, in the sweet shelter of the bush !.."Life does not happen as we want it to..but, the miracles don't cease" !!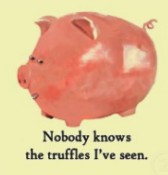 Dharamshala News Alert,Dalai Lama Town.." Day out!"
" Pigs n Pressure!", 09th August,2011
..Mice n men, pigs n pressure..of whines n promises of everything fine, there is much which has not changed over time.
The line between human and animal psyche, is very thin, almost invisible as is the covetous nature of power and management.
Turning times..A chapter from India, can be read in as many places as you chose to visit in your Travel..!
Bodhgaya Bihar..A Link to click !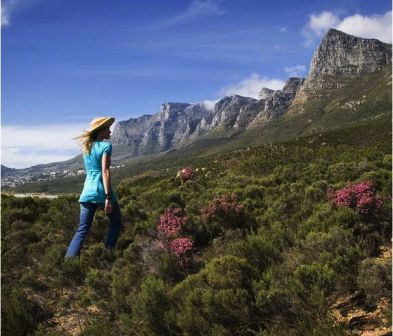 Dharamshala News Alert,Dalai Lama Town.." Mountain Miles..So near and Yet so Far!"
" Miles to go..!", 07th August,2011
Whether it be the Mountains of Kullu / Manali, where apple orchards color the skyline or the Himalayas of Kathmandu (Nepal), for the 'Yeti' and simple hill folk, 'distances can best be measured from the heart'.
When I first broke into the romance of Nepal, the alpine blooms on the hill facing our home..beckoned us and seemed near enough to touch by our hand. We took a Sunday walk complete with panfries and picnic hamper, only to realise the Mountain miles were truely, an oasis in the distances of the Mind ! Whoever we asked on the way, told us it is just 'two steps away'. Although energized in spirit we were totally tired by evening time.
The heart can surely take a frolic..more so when it is adrift in the lofty snowy hues of the Himalayas !
Dharamshala News Alert,Dalai Lama Town.." The Storm Within!"
" Difficult Choices !", 05th August,2011
Any change, must come as a direct result of choices made within ourselves and the society around us. Almost all of us, are faced with the dilemma, of difficult choices as we stand, on the crossroads of our lives.
Sometimes we make even simple shopping choices between tibetan incense and duvet covers, look difficult, while sometimes with the wisdom of the Gods we make choices which can change the Globe around us !
The Art of Choices, Haryana, India, Click Here !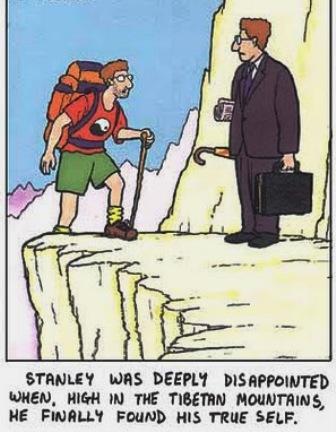 Dharamshala News Alert,Dalai Lama Town.." Mountain Tales!"
" Tales of Growth !", 31st July,2011
Humor, conversation and touching moments of self realization and personal growth..a journey where very often you do not land up, where you had planned.
Almost, as startling in its self revelation, as a piece of India News, is this inward retrospection..a 'dharma cat furore' in this journey of life !
Many Shades of Enlightenment..Bodhgaya, Bihar..Click here !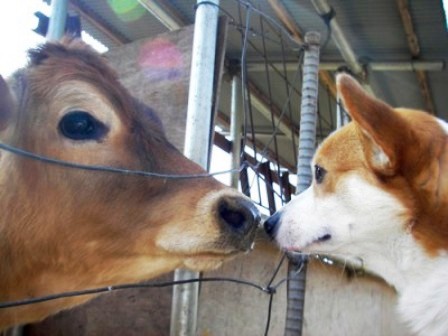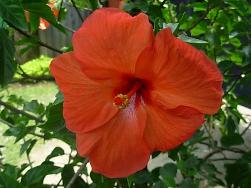 Dharamshala News Alert,Dalai Lama Town.." Street Bonhomie!"
" Bon Bon Tales ..Sangeeta Gurung !", 29th July,2011
Dharamshala, 2006, July..The mud would never stop falling, every time the heavens opened up to a downpour in the hills. We had two groups, visiting us..and our retaining wall had to be completed, inspite of the rains..inspite of the falling mud..
That was the time when Bon Bon our baby bull came to us. He would hate the rains and try to take shelter under the dog's kennels, searching for sympathy and warmth from them. We got used to getting up in the morning and seeing him there at our front gate, waiting for it to be opened..He was naughty and got himself into trouble for eating, the new blooms of the China rose plant.
Perhaps, we scolded him too much or maybe the roar of the waterfall scared him, but one day he did not greet us in the morning. As the rains grew heavy, our worries about his missing presence started gnawing at our hearts. We missed his mooing at breakfast time, asking for his bread !..then a brown stray dog which was his street friend, came to us trying to tell us something,..my daughter followed him and discovered dear Bon-Bon, trapped in the wire mesh of a newly constructed house nearby. We got him out and gave the dog and him both, a nice warm sweet bun treat, for being our Dharamshala News Alert messenger for the day !
Even after we adopted Bon-Bon, it was amazing how the brown dog would come to visit him everyday..a memoir of his street days.
Friendship has no boundaries, often not even a name, but like the many relationships in our life, they are born out of a special moment, timeless in their eternity of sweetness and touching concern !!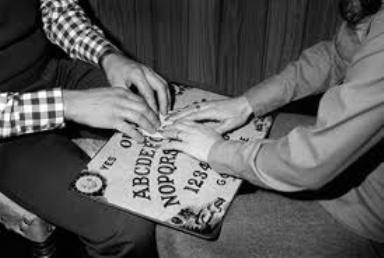 Dharamshala News Alert.." A Blind Date with Destiny!"
" Mystic Moments..Sangeeta Gurung !", 25th July,2011
Late evening hours and 1981..Delhi University and the fearless abandon of college days!
Our never ending curiousity for our 'fortunes', was all a buzz, with one of my friends acquiring a 'tell all' ouja board.
We had to invoke a celebrity 'spirit' for the game. We did not know any celebrity, however between five of us, one of them had once been introduced to the evergreen bollywood actress Meena Kumari in a party by her aunt in Mumbai.
So as the tiny hours of the night set in, we had this quiet rendezvous with our fortune teller, by calling her spirit on the magical journey of the board. The spirit came and answered all our questions in a light hearted manner, reflecting a great sense of humor..the hours passed by, some of us got impatient so we decided to call it a day!
Then the trouble started..first of all the spirit started asking us questions..this was not predicted ! In all her loneliness in the spirit world, she was in no hurry, to cut short the conversation and leave the warmth of our human company. With great difficulty she finally bid adieu to us. We were scared out of our wits, by our blind date with our fortune teller.
Perhaps, the mystery of the spirit world, should best be left to the wandering souls, rather than the inquisitive mind of the mortal world !
Dharamshala News Alert.." Easy Bargains, Dharamshala, India 2011 ! "
" Shopping Dharamsala, 2011 !", 22nd July,2011
India, a myriad canvass of colors n scents, of spiritual soul searching to the much valued bargains, offers a wide range of goodies.
Prayer wheels, beads, tibetan incense sticks, tibetan spaniels, white tara and friendhip bands..a treasure trove to last you a lifetime. Exciting finds, furnishings which can be your pride at home and your neighbour's envy, Duvet Covers and Tibetan Altars for your morning chants..all here in Dharamshala !